8 Best Video Editing Software for Windows to Retouch Videos Quickly
Today, almost everyone needs video editing software for their devices. Traditional social media, such as Facebook, has added the video post feature. Plus, video social media has become the hottest topic, like YouTube and TikTok. People have adapted to recording their lives and important moments with videos. Moreover, small businesses also rely on videos to demonstrate their products and services. Therefore, this post identifies the top 8 best video editing software for Windows to help you do video post-production easily.

GUIDE LIST
Part 1: Top 5 Free Video Editing Software for PC
Top 1: OpenShot
OpenShot is an open-source program and one of the best free video editing software for PC. Although it just equips a basic interface, you can do almost everything about video editing with built-in features and third-party plugins.
Pros :
Free to use without any limitations.
Release updates and new features regularly.
Integrate a user-friendly interface.
Edit videos and audio on different tracks.
Cons :
It becomes slow when applying effects.
Some features are buggy and make your PC crash.
Top 2: Lightworks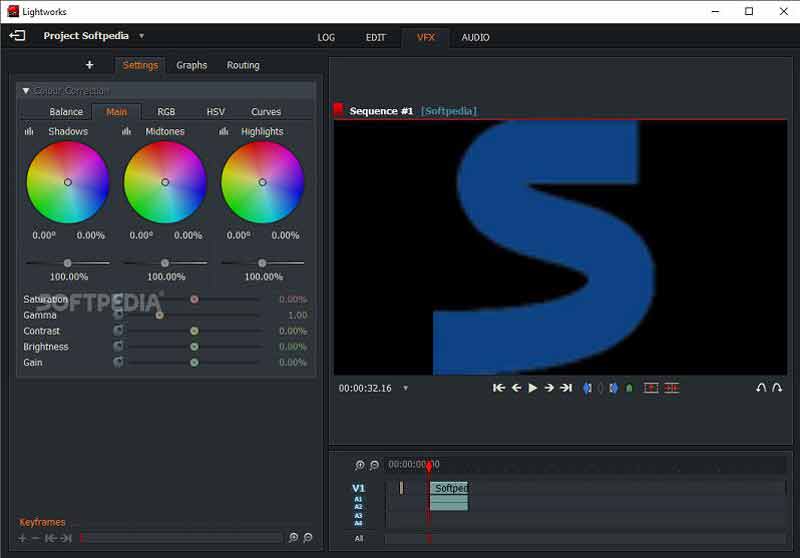 Lightworks is the cloud-based video editing software for Windows 10. It offers a free version, but the pro version costs at least $ 24.99 per month. Lots of vloggers create video stories using Lightworks due to the 4K film support and other powerful features.
Pros :
Include a large video and audio database.
Export videos in high resolution.
Support third-party plugins.
Share edited footage to YouTube directly.
Cons :
1. The interface looks messy and unattractive.
2. There are only limited features in the free version.
Top 3: DaVinci Resolve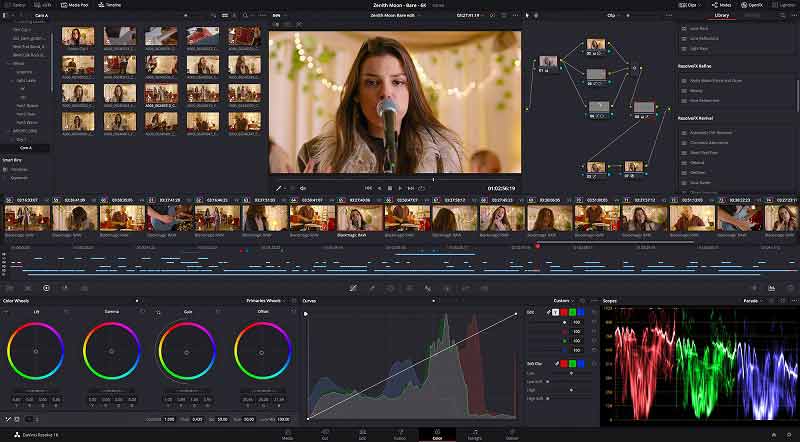 DaVinci Resolve is one of the best free video editing software for Windows 10. A lot of studios and organizations use it to create films and television shows due to the excellent color tools. Of course, the full version is not free and costs $295.00 for a lifetime.
Pros :
Include lots of editing tools.
Make color grading with a dashboard.
Correct video color quickly and easily.
Support high-quality output.
Cons :
The software requires a lot of system resources
The learning curve is not friendly to beginners.
Top 4: Shotcut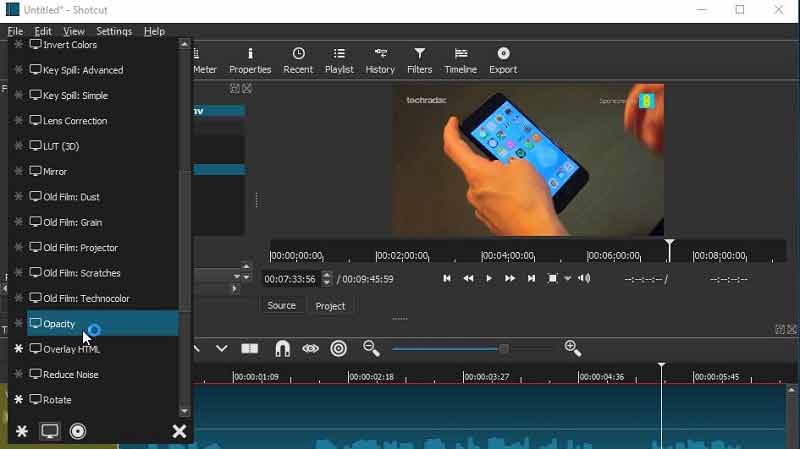 Shotcut is another free video editing software for PC since it is an open-source program supported by a group of developers. If you need a free tool to retouch your videos but do not expect the modern interface or advanced features, it is a nice choice.
Pros :
Completely free of charge.
Offer basic video editing features.
Support a lot of output formats.
Integrate chroma-keying and video filters.
Cons :
The interface looks outdated.
It does not support advanced video technologies, like VR.
Top 5: Avidemux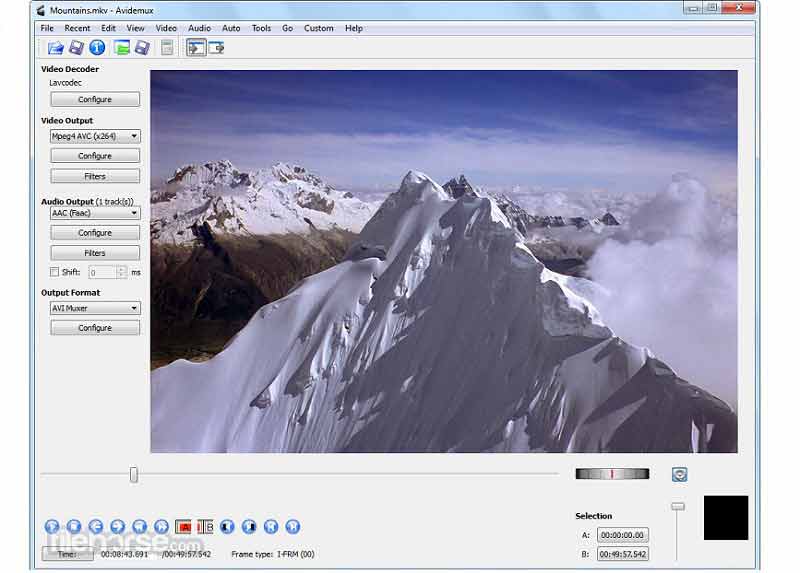 Avidemux is the freeware video editing software for Windows 10 and earlier. It enables you to perform basic video editing tasks, like cutting, encoding, filtering, and more. Plus, it is pretty easy to learn with a clear user interface.
Pros :
Offer excellent encoding options.
De-noise videos and sharpen the pictures.
Trim a video with audio on the timeline.
Support DVD, AVI, MP4, MPEG, etc.
Cons :
The features are limited compared to other editors.
It is only available in English.
Part 2: Top 3 Paid Video Editing Software for PC
Top 1: ArkThinker Video Converter Ultimate
For beginners and average people, ArkThinker Video Converter Ultimate is the best video editing software for Windows. It has a full set of video retouching tools from the basic to the advanced. Moreover, all these features are well-designed.
Pros :
Edit videos without technical skills.
Support almost all video formats.
Include bonus features, like video converting.
Protect video quality when editing.
Make video stories or video collages easily.
Cons :
You have to purchase a license after the free trial.
How to Edit a Video on Windows 10
Step 1
Install the video editor
Download and install the best video editing software on your Windows. It is available on Windows 11/10/8/7. Then launch it, go to the Toolbox window from the top ribbon, and pick the editing tool that you need. To crop a video, for example, choose Video Cropper.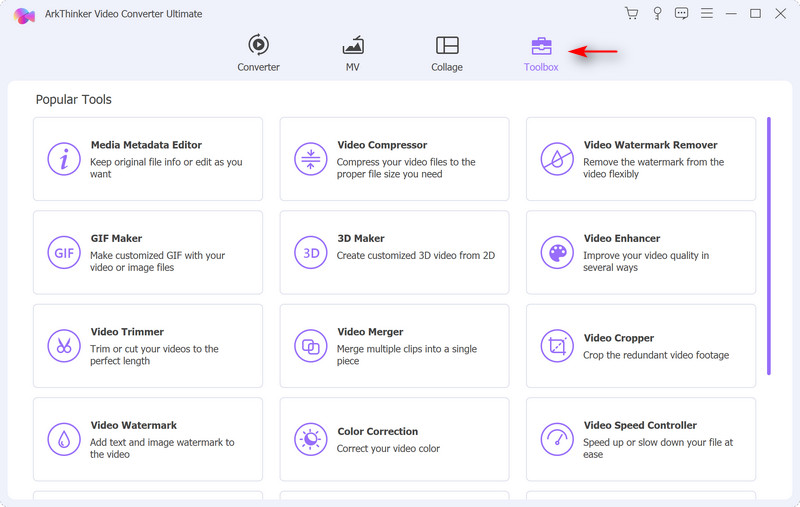 Step 2
Edit a video
When prompted, add the target video from your hard drive. Then the main window will appear. Here you can edit the video according to your need, such as cropping the video with the cropping box or setting the Crop Area manually.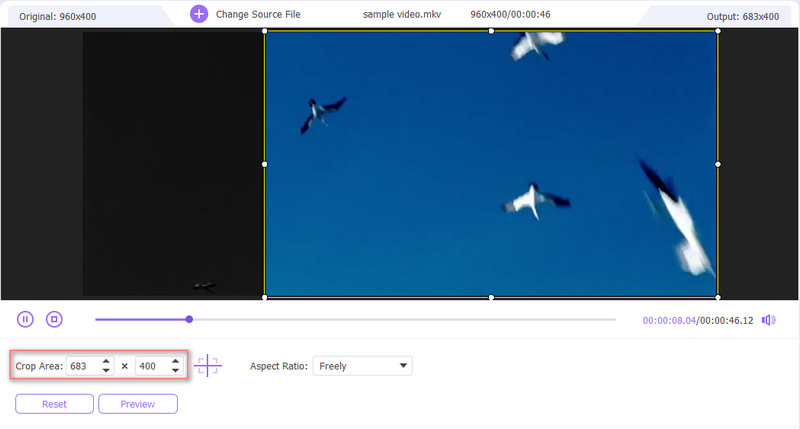 Step 3
Export the video
Hit the Preview button when video editing is done on Windows. If you are satisfied, fill out the filename, output format, and destination at the bottom. Finally, click on the Export button to save the result.

Top 2: Adobe Premiere Elements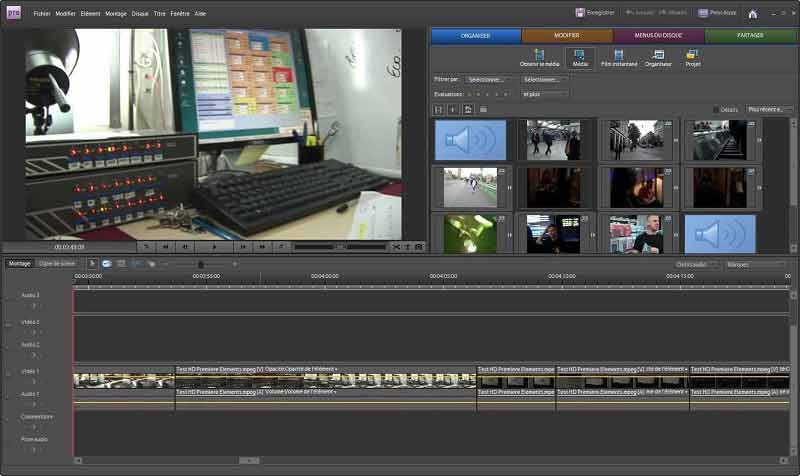 Adobe Premiere Elements is the Windows video editing software for beginners. Compared to Premiere Pro, Elements is easy to use and provides plenty of help. Therefore, it is popular among amateurs and new video editors. It costs $99.99 for a one-time payment.
Pros :
Equip a clear and intuitive interface.
Offer ample video filters and effects.
Include social media presets.
Provide guided video edits.
Cons :
The software does not support 3D or VR videos.
It takes lots of time to render a video project.
Top 3: CyberLink PowerDirector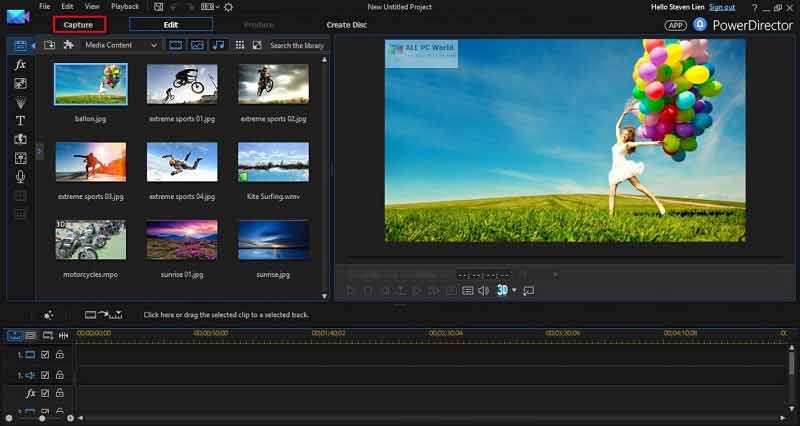 CyberLink PowerDirector is another all-in-one video editing software for Windows. The developer offers multiple plans that start from $4.08 per month. It bridges the gap between professional video editing software and customer-level programs, although the software and hardware requirements are high.
Pros :
Integrate lots of filters and effects.
Support motion tracking and multi-cam editing.
Record everything on screen for editing later.
Include advanced video editing tools.
Cons :
There are too many options that make the interface overwhelming
There is no free trial.
Part 3: FAQs about Video Editing Software for Windows
What do most YouTubers use to edit their videos on PC?
There is a lot of video editing software available to create and retouch videos for YouTube, such as iMovie, Adobe Premiere, and more. You can learn them from our review above.
Can I edit videos for social media for free?
Although freeware video editing software has a variety of downsides, they are the best option for people who have a limited budget. They provide you with the basic video editing features for free.
What is the best video editing software for TikTok?
It is well-known that the TikTok app offers video editing tools and effects. Now, you can upload a video from your desktop, but it lacks video editing software. Our top list enables you to polish your TikTok video easily.
Conclusion
Now, you should learn at least the top 8 best video editing software for Windows 11/10/8/8.1/7/XP/Vista. Some of them are completely free to use, such as Shotcut. Others require some kind of payment. You can pick an appropriate program according to your need and situation. ArkThinker Video Converter Ultimate is the most cost-effective option with affordable prices and pro-level features. If you have other questions about this topic or better recommendations, please contact us by leaving a message below this post and we will reply to it as soon as possible.
What do you think of this post? Click to rate this post.
Excellent
Rating: 4.8 / 5 (based on 130 votes)