5 Best 2D to 3D Video Making Software Available to Windows and Mac
A great 3D video maker is essential for animators working on films, visual effects, marketing, architecture, and more industries. Unlike 2D videos made up of length and breadth, 3D videos consist of length, breadth, and height. Therefore, the objects exist beyond the margins of a flat or plane surface. There is software on the market to help you convert your 2D movies into 3D effects quickly. Here is a top list of the software.

GUIDE LIST
Part 1: Top 6 2D to 3D Video Makers
Top 1: ArkThinker Video Converter Ultimate
For beginners, most 2D to 3D video makers are difficult to learn. Fortunately, ArkThinker Video Converter Ultimate is available. It supports one-click 2D to 3D converting. That makes it popular among small businesses, vloggers, and average people.
Pros :
Convert 2D to 3D videos with the built-in algorithm.
Offer custom options for experienced users.
Enhance video quality while converting.
Include a lot of bonus tools.
Utilize hardware acceleration to improve the performance.
Cons :
You must install the 3D maker on your hard disk.
Top 2: 3DCombine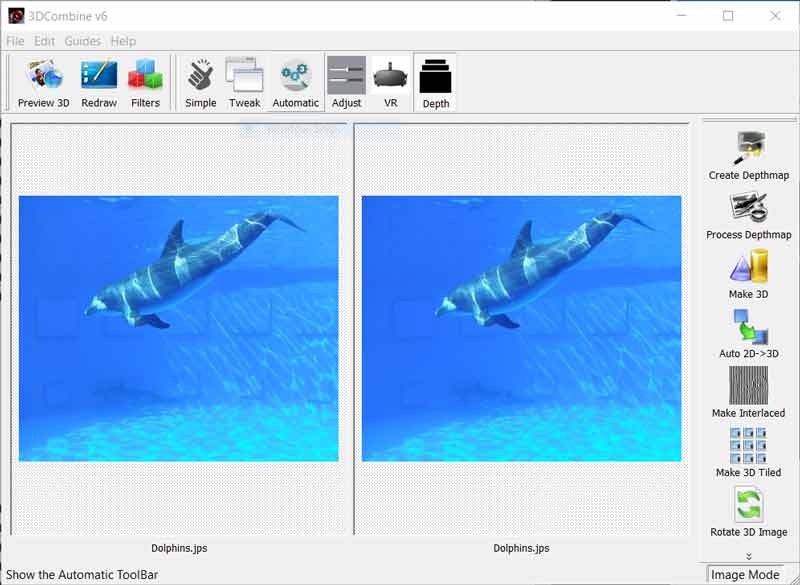 3DCombine is an intuitive 3D video maker. It streamlines the entire operation into a few simple steps. Most features in the application are related to 2D to 3D video converting. Plus, it enables you to edit and modify existing 3D movies, such as applying filters.
Pros :
Create 3D with 2D videos and photos.
Comes with plenty of useful tools.
Resize and adjust 3D videos easily.
Equip a straightforward interface.
Cons :
It lacks documentation.
The free trial is limited, and the full version costs $45.00.
Top 3: DVDFab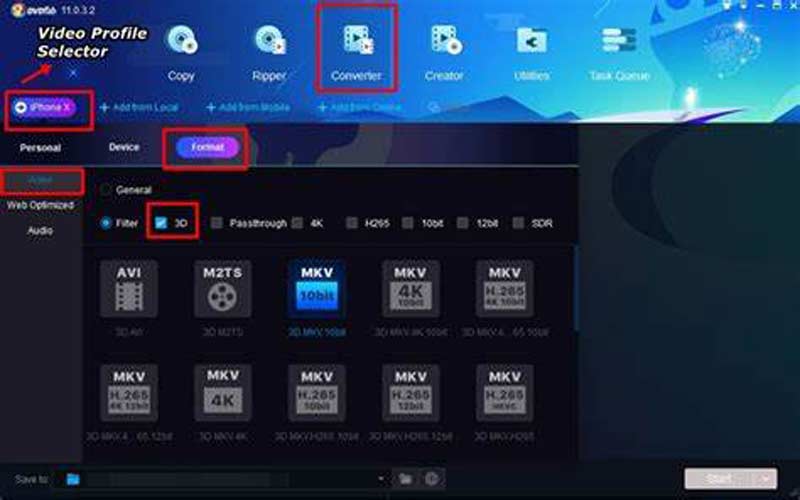 DVDFab is the all-in-one 3D making software for Windows and Mac. It can turn the 2D videos or DVDs into 3D movies with the converting feature. Moreover, it supports a lot of 3D video formats. However, the price is expensive and starts at $64.99 per year.
Pros :
Convert 2D videos to 3D quickly.
Offer a wide range of tools.
Come with a great support team.
Produce high-quality output.
Cons :
It lacks 3D video editing features.
You have to subscribe to the entire software.
Top 4: IQmango Free 3D Video Converter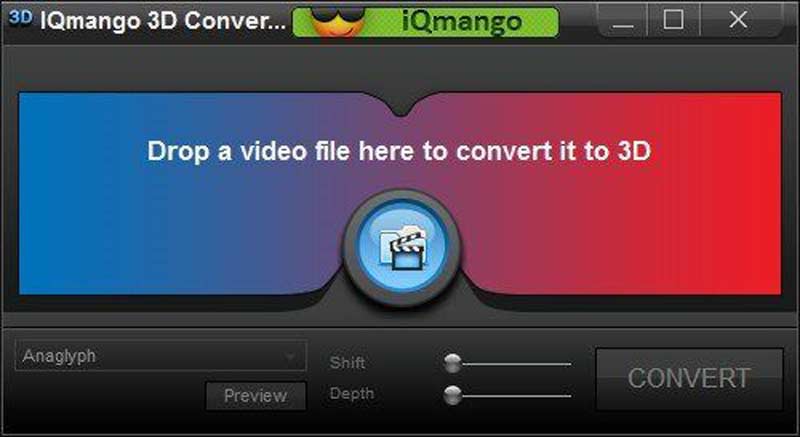 As its name indicated, IQmango Free 3D Video Converter is a free 2D to 3D video maker for PC. Moreover, it only requires 0.8MB, so you can use it even though you do not have a high-end computer.
Pros :
Free to download and use.
Convert 2D to a 3D video with one click.
Include several models.
Preview the effect with the built-in media player.
Cons :
It is too simple for experienced users.
It is only compatible with limited systems.
Top 5: ImTOO Video Converter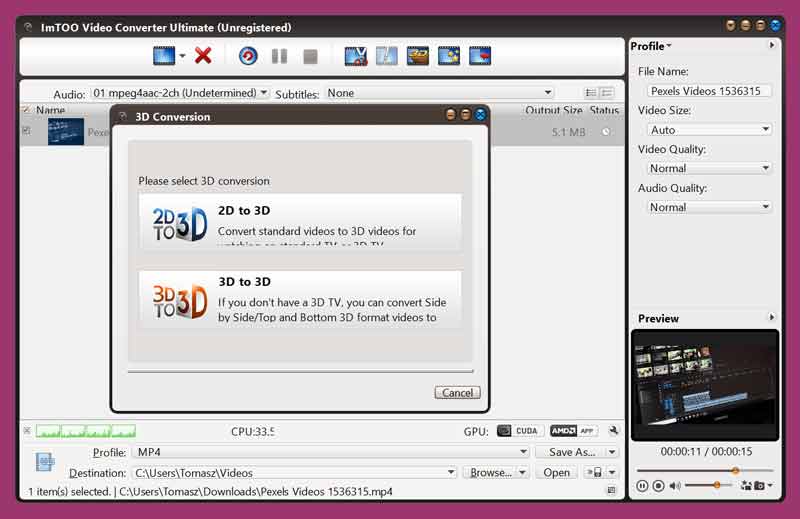 ImTOO Video Converter is another 3D maker worth you using on PCs. It can convert the popular video formats, such as AVI, MPEG, MP3, and 3GP, into 3D movies if you pay $19.98 for one time.
Pros :
Turn 2D to 3D videos quickly.
Convert between 3D video formats.
Support multiple languages.
Download 3D YouTube videos.
Cons :
It cannot edit or change 3D videos.
The output quality is not very good.
Part 2: How to Convert 2D Video to 3D
To help you understand the workflow to convert 2D to a 3D video, we use ArkThinker Video Converter Ultimate as an example. It is compatible with Windows 11/10/8/7 and Mac OS X. You can download it for free from the official website.
Step 1
Open 2D video
Start the best 3D making software once you install it on your machine. Go to the Toolbox from the top ribbon, and choose 3D Maker to move on. When prompted, drag and drop the desired 2D video into the interface.
Tip: If you need to retouch the 2D video first, select the desired tool on the toolbox window.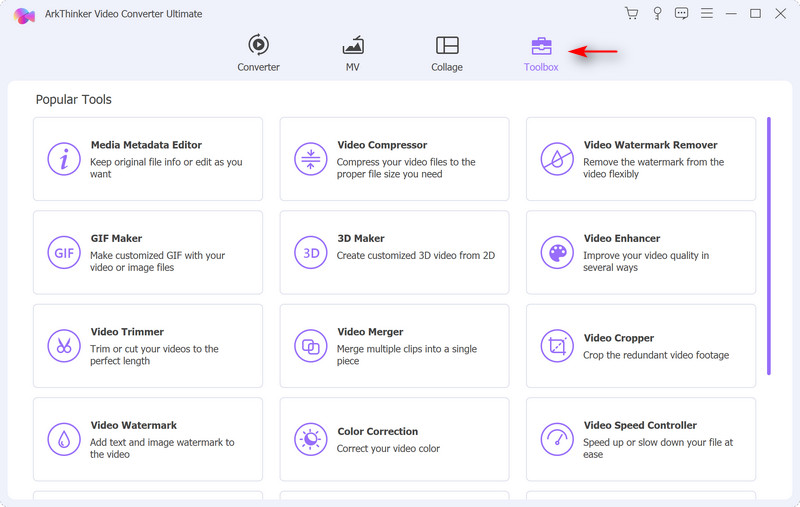 Step 2
Convert 2D to 3D
As long as the video is analyzed, you will be taken to the main interface. There are several custom options below the timeline. Firstly, you can decide on the 3D model, such as Anaglyph or Split Screen. Each model contains more options in the drop-down menus. Then adjust the Depth until you get the desired effect in the built-in media player above.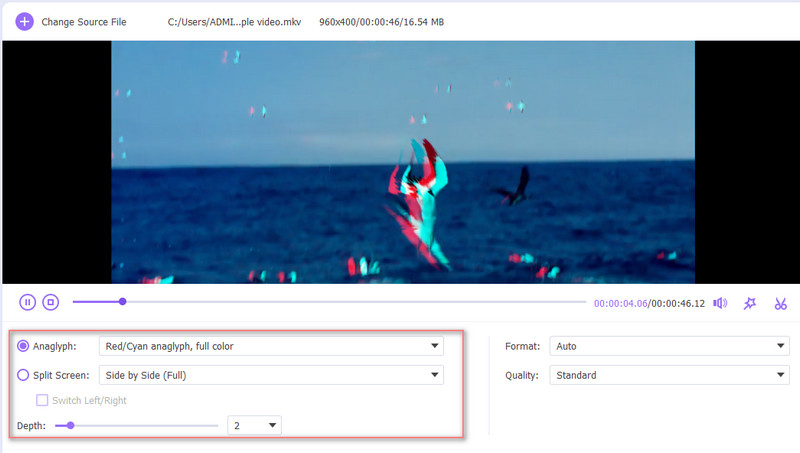 Step 3
Export 3D video
When you are satisfied, pull down the Format menu and choose a proper video format. Next, select your favorite video quality from the Quality menu. Finally, click the Folder icon at the bottom and set the output directory and filename. Click on the Generate 3D button at the bottom right corner to save the 3D movie to your hard drive.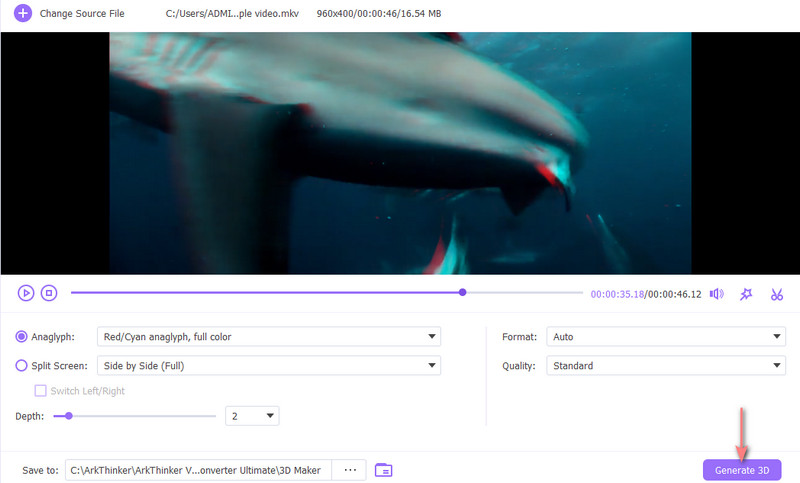 Part 3: FAQs about 3D Video Maker
Can you convert a 2D video to VR?
Yes, with a proper tool, you can convert a 2D video into 360-degree VR. However, you must have enough video footage since the VR video must cover the environment around you.
Does Adobe Animate create 3D?
Yes, Adobe Animate allows you to create the 3D video effects by moving and rotating movie clips in 3D space on the Storage. Animate represents 3D space by including a Z axis in the properties of each video instance.
What is 3D video side by side?
Side by side is one model of 3D videos. It consists of two parts of frames. Both frames are scaled down to fit for half of each frame respectively. The left frame is reduced proportionally and horizontally to match the left half. The right frame is the same.
Conclusion
This guide identified and shared the top 5 best 2D to 3D video makers for Windows 11/8/7/XP/Vista and Mac OS X. Some of them are free with limited features, like IQmango Free 3D Video Converter. Others equip powerful features with pricy costs, like DVDFab. In our mind, ArkThinker Video Converter Ultimate is the most cost-effective solution. If you have more questions about this topic? Please feel free to contact us by leaving a message below this post.
What do you think of this post? Click to rate this post.
Excellent
Rating: 4.8 / 5 (based on 128 votes)