Top 3 Methods to Clip/Cut/Split/Shorten/Trim an Audio File
Want to trim an audio file but don't know how? This post shares 3 useful ways to clip audio on different devices. Whether you want to free trim an audio file online or shorten audio clips on a computer, you can use the related audio trimmer to do that.

GUIDE LIST
Part 1. How to Clip an Audio File in Windows Media Player
Windows Media Player comes with the Windows system, which is mainly used for playing video, audio, and image files. When you want to trim audio files on a Windows 10 computer, you may wonder if you can do it in Windows Media Player? In fact, you need to rely on an audio trimmer plugin to shorten audio clips. This part will tell you how to clip audio in Windows Media Player.
Step 1
First, you need to download and install the SolveigMM WMP Trimmer Plugin on your Windows 10/8/7/11 PC. You can go to its official site to download the plugin.
Step 2
Open Windows Media Player, click on the top Tools menu, choose the Plug-ins option, and then select SolveigMM WMP Trimmer Plugin from its dropdown. By doing so, you can activate this audio trimmer.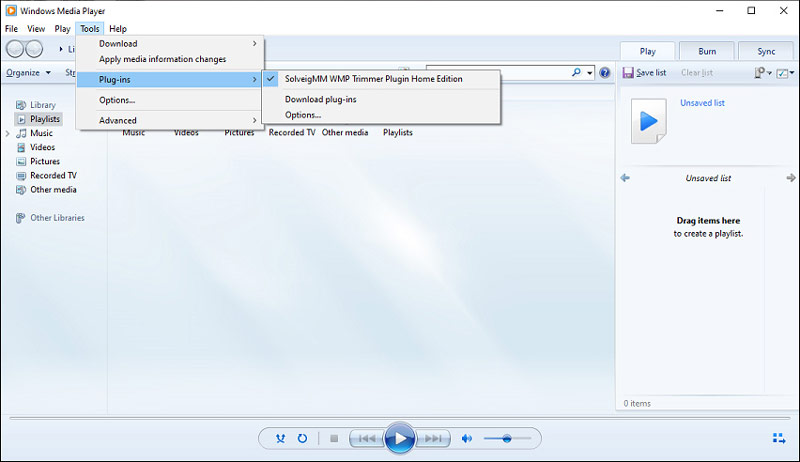 Step 3
After you enable this trimmer plugin, you can click on the File menu, and then choose Open or Open Media File to add your audio file. On the bottom part of Windows Media Player, click the Edit File button.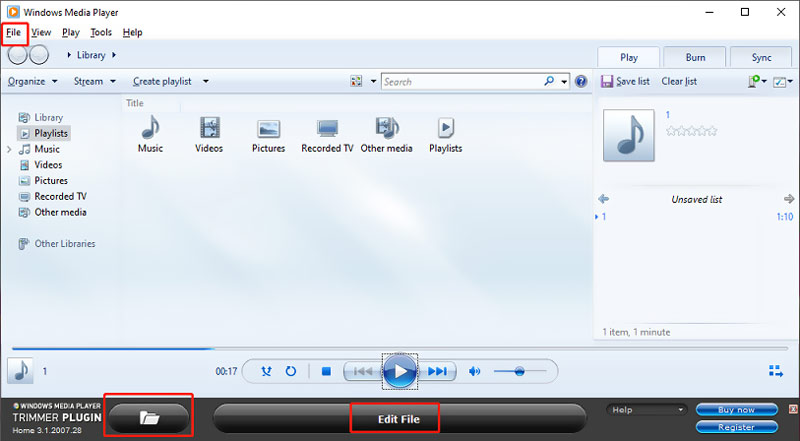 Step 4
Now you can use its editing functions to freely clip audio based on your need. You can move the slider to make the audio selection, and then click on the Trim button to confirm your operation.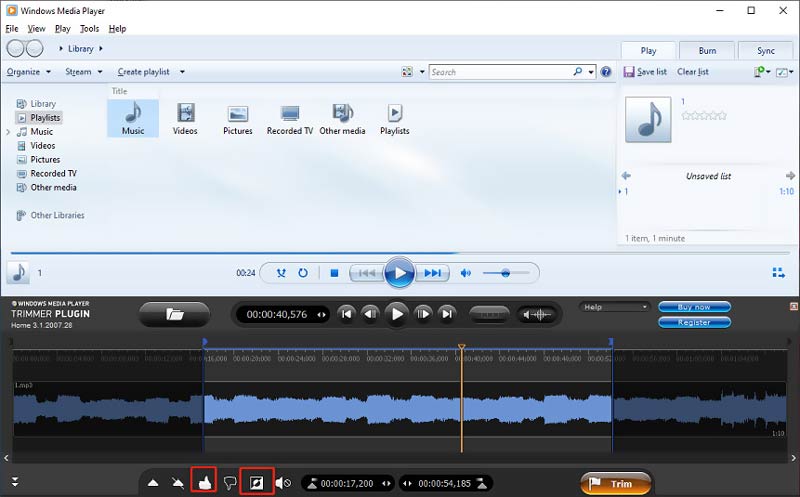 Note that, this audio trimmer plugin is not totally free. It only offers a 21-day evaluation version for you to output a 10-minutes file. You need to pay $34.95 for the Home Edition, and $99 for the Business Edition.
Part 2. Best Way to Trim Audio Without Quality Loss on Windows PC and Mac
If you prefer an easier way to trim audio files on a Windows 10 PC or Mac, you can try using the all-featured Video Converter Ultimate. It allows you to shorten audio clips in any lossy or lossless formats without quality loss. Free download the right version based on your computer system and then take the following guide to clip audio.
Step 1
Open Video Converter Ultimate on your computer, click Add Files or + to select and load your audio file. As mentioned above, all popular audio formats including M4A, AAC, ALAC, MP3, FLAC, and others are supported.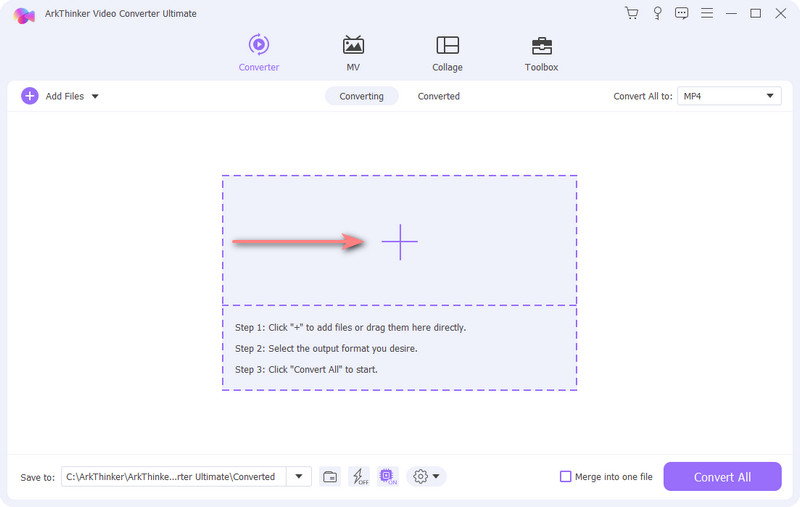 Step 2
When your audio file is listed there, you can see some basic information, such as the file name, size, duration, format, cover, and more. Click on the Cut icon under your added audio to enter the main audio cutting window.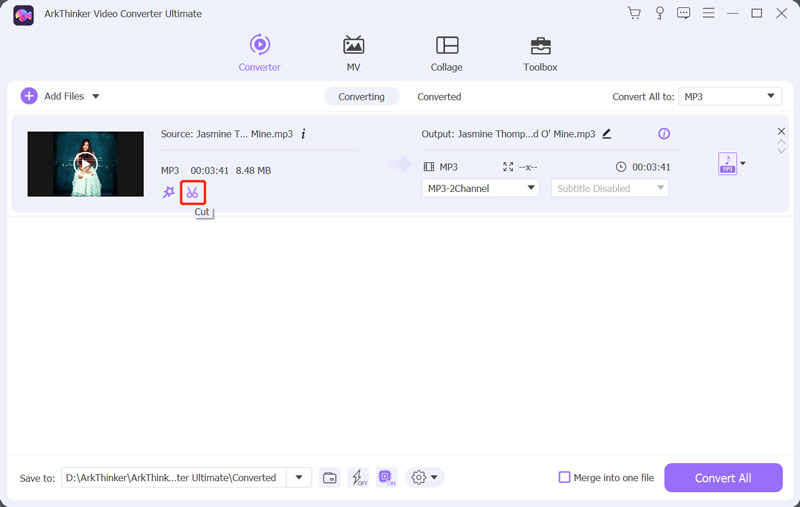 Step 3
YYour audio file will be played through the built-in media player. You can drag the left and right handlebars on the progress bar to split audio according to your need. Also, you can directly set the Start and End times to cut audio. What's more, this audio cutter provides you with the Fast Split and Add Segment features. During this step, you can set audio fade-in and fade-out effects. After cutting audio, click on the Save button to save the changes.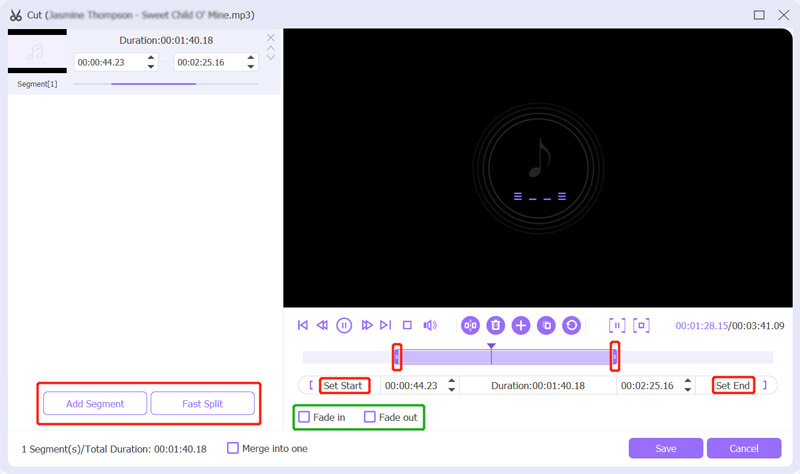 Step 4
Select a suitable output audio format from the drop-down list of Convert All to. You can simply click on the Audio tab to locate many commonly-used audio formats. Click the Edit Profile icon, you are allowed to customize more audio settings, such as audio encoder, channel, sample rate, and bitrate. After that, click the Convert All button to save this trimmed audio file on your computer.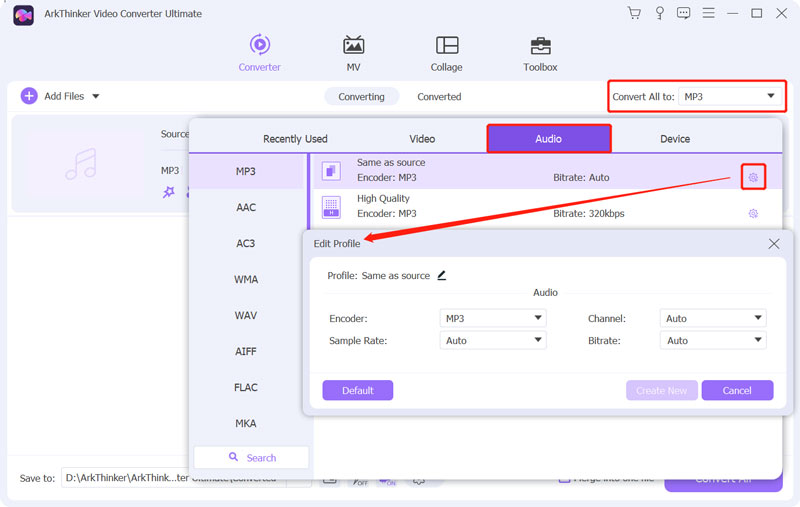 Part 3. How to Split an Audio File Online and Free
When you need to quickly trim audio files, you can also rely on some free online audio editors. There are a large number of audio cutters offered on the market that can help you split an audio file. Here we take the easy-to-use Kapwing Online Audio Trimmer as an example to show you how to split an audio file online.
Step 1
Open your web browser and go to the Kapwing Trim Audio page. You can first navigate the official site of Kapwing, click on the Tools tab, and then scroll down to find the Trim Audio tool. When you get there, click the Choose audio file button to move on.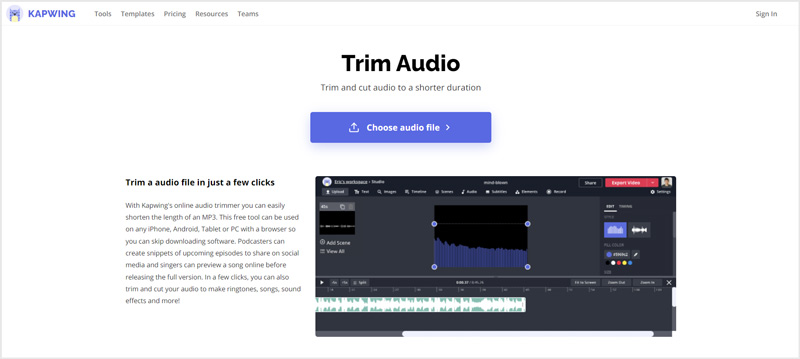 Step 2
Click Add Media or Click to upload to upload the audio you like to split. After uploading, click it to display the audio track in the bottom timeline. Then you can freely trim audio.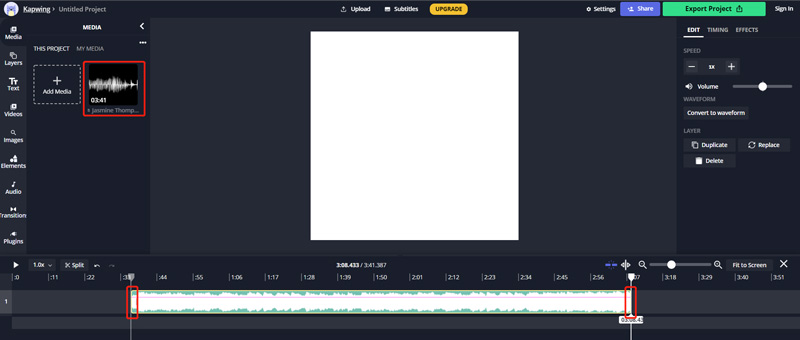 Step 3
Click the Export Project button to save this audio clip on your computer. You can use this online audio trimmer on Mac, Windows PC, iPhone, iPad, and Android devices.
Part 4. FAQs of How Do You Shorten Audio Clips
1. How can I clip an audio file in Audacity?
Audacity is a free and open-source audio editing software that is specially designed to edit audio in various formats. You can shorten audio clips in it. You can open Audacity, click the File menu, choose Import, and then Audio to add your audio file to it. With its Selection tool in the toolbar, you can handily create a selection. After that, you can click on the top Edit menu, choose the Remove Special option, and then use the Trim Audio feature to clip audio in Audacity.
2. How do you cut audio on a Mac?
As a Mac user, you can rely on its default video and audio editing software, iMovie to edit and clip an audio file. It is pre-installed on any Mac device, so you can directly launch it, move your audio file onto the timeline, and then use its Clip Trimmer to clip audio in iMovie with ease.
3. How to trim an audio file on Canva?
You can use Canva online to trim audio. After you sign in to an account on Canva site, click the Create a design button, and then choose Video from its dropdown. Click Uploads on the left panel, and click on the Upload media button to select and upload your audio file. When your audio clip is uploaded, you can click on it to move it to the timeline. Right-click on it and then use its Split Audio or Adjust feature to clip audio.
Conclusion
After reading this page, you can learn 3 effective methods to trim an audio file. Surely there are many other easy-to-use audio trimmers offered on the market. If you have any better audio cutter recommendations, please share them with other readers.
What do you think of this post? Click to rate this post.
Excellent
Rating: 4.8 / 5 (based on 188 votes)