Full Guide on How to Slow Down a Video on TikTok
TikTok is one of the most popular video-sharing and social apps that allow you to record and edit a video and then share it on the platform. It is equipped with many basic editing features, filters, and effects for you to easily edit and customize your video. Here will give you a simple guide about how to slow down a video using TikTok.

GUIDE LIST
Part 1. How to Slow Down Videos Using TikTok
The TikTok app allows you to directly capture a slow-motion video. This part tells how to slow down a video with TikTok while recording step by step.
Step 1
Run TikTok, and tap the + icon on the bottom screen to start recording a video with TikTok.
Step 2
On the right side of the recording mode, you can tap on the Speed button to raise more speed options. Here you can select 0.5x or 0.3x speed to record your video. After that, you can simply tap on the red Record button to capture the video at a slower speed.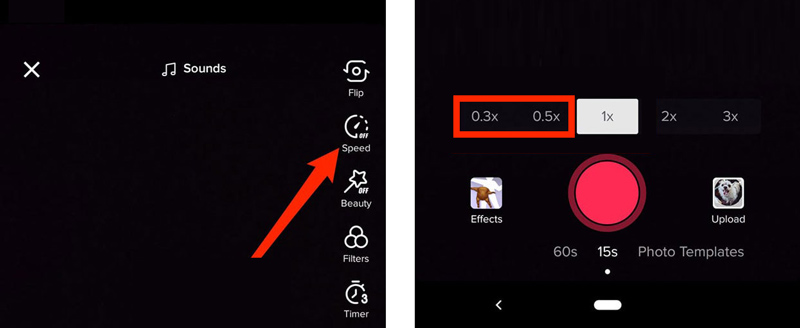 Part 2. Slow Down a Video with TikTok While Editing
You can also slow down a recorded video in the TikTok app. Whether you are using TikTok on an iPhone, iPad, or Android phone, you can follow the steps below to slow down a video using TikTok with ease.
Step 1
Open the TikTok app on your phone, and then tap on the + button to make a new video. Tap the Upload button on the lower right corner to select and load your video to TikTok.
Step 2
When your video is loaded, you can tap Adjust clips to enter an Adjust clips interface. Here you can tap on the speed (clock) icon at the bottom right to change the video playing speed. Here you can select the desired speed you want to slow down your video at.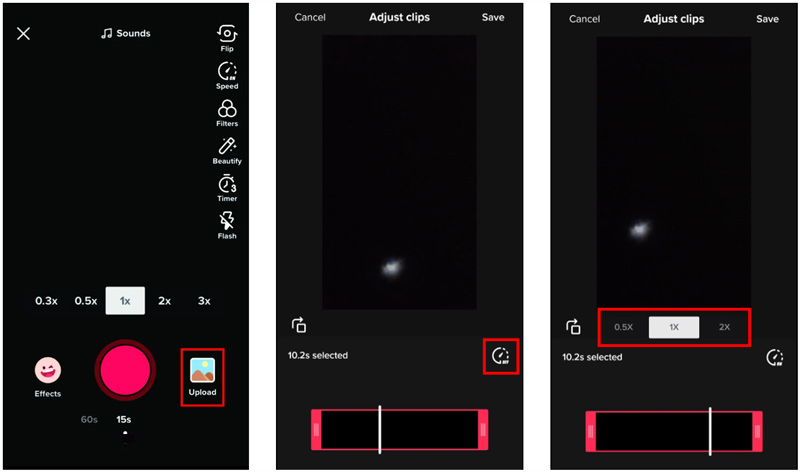 Part 3. How to Slow Down a Video for TikTok
Step 1
Launch this recommended Video Converter Ultimate on your computer. Click on the Toolbox tab, and then choose Video Speed Controller. In the pop-up Video Speed Controller window, click the big + icon to import your video.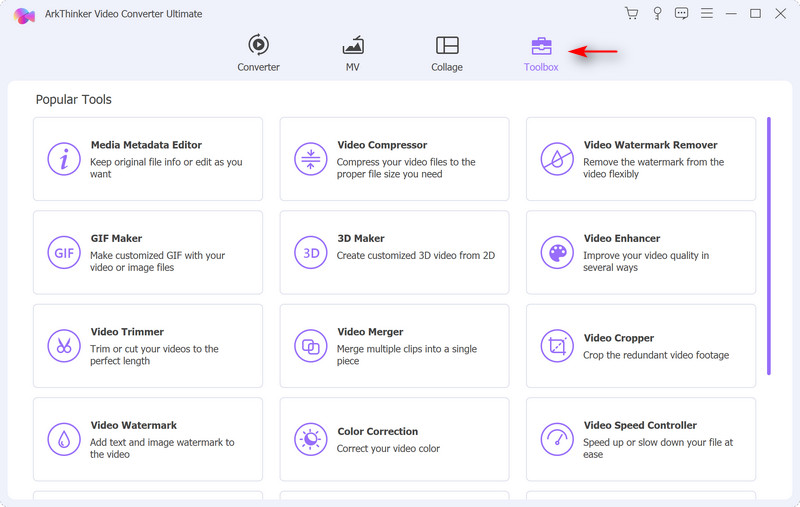 Step 2
This TikTok video editor has a built-in media player. After you load a video to it, its player will automatically play the video for you. You can get ten speed options to easily change your video speed under the playing window. During this step, you can choose 0.125X, 0.25X, 0.5X, or 0.75X to slow down a video for TikTok. You can view the speed changes in the player.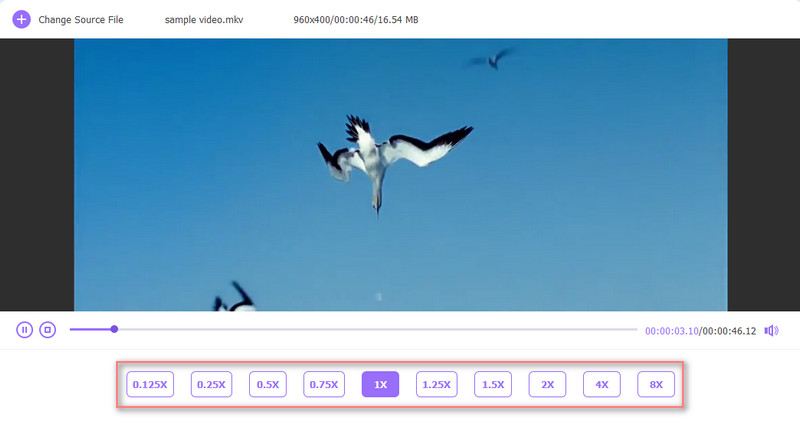 Step 3
When you slow down the video for TikTok to the right playback speed, you can simply click on the Export button to save it to your computer. Before you export it, you can rename the video, select a suitable destination file folder, and adjust various video and audio settings based on your need.

Part 4. FAQs of Slowing Down a Video Using TikTok
Can I slow down a video after posting using TikTok?
No. After you post a video on TikTok, you can't do more editing operations on it.
How do I slow down videos using TikTok for watching?
When you want to slow down videos with TikTok for better viewing, you can keep tapping on the video until you get more menus. You can scroll these menus from right to left until you find the Speed option. Now you can tap on it and select a slower speed to play this TikTok video.
How can I free slow down a video on my iPhone?
You should know that iOS does not offer a speed feature for you to directly change the video playing speed on an iPhone or iPad. To do that, you can rely on the iMovie app. You can create a new project in iMovie, add your video to it, and then use its Speed feature to easily make a video in slow motion.
Conclusion
You can learn two methods to slow down a video using TikTok while or after recording. Moreover, a great video editor is recommended for you to better edit a video and change its playback speed.
What do you think of this post? Click to rate this post.
Excellent
Rating: 4.9 / 5 (based on 347 votes)