5 Best Slow Motion Camera Recommendations
With a slow-motion camera, you can easily slow down fast-moving subjects, display the smallest details of movement, and capture unforgettable and dynamic footage. Nowadays, a huge portion of consumer cameras and even smartphones can help you record slow-motion videos. Some popular social platforms like TikTok and third-party video speed changer apps allow you to directly capture and make a slow-motion video.

This post covers the five best slow-motion camera recommendations. Moreover, we introduce you to an easy-to-use video speed changer app to convert your video to slow motion. You can make your videos play in slow motion by using a digital camera or a speed-changing app.
GUIDE LIST
Part 1. Best Slow Motion Cameras in 2022
The key elements of a good slow-motion camera are frame rates, resolution, and video capabilities. When you choose to buy a slow-motion camera, it does not have to be expensive. Many digital cameras have the slow-motion capability to capture high frame rates for high-resolution videos. In this part, there will be 5 budget-friendly slow-motion cameras for you to choose from.
GoPro Hero 10
GoPro Hero 10 is an action camera that can help you capture slow-motion videos and is widely used. It is designed with a 23.6 MP sensor and a GP2 processor and offers a max video resolution of up to 5.3K at 60 fps. GoPro Hero 10 has Wide, Narrow, and Linear Lens modes. Moreover, it is equipped with an Autofocus feature to ensure you can easily capture high-quality videos.

GoPro Hero 10 can work as an easy-to-use slow-motion camera for you to capture various slow-motion clips like mountain biking, walking, surfing, swimming, and more. If you want a smaller camera to shoot slow-mo videos, GoPro Hero 10 can be a great choice. Now the price of GoPro HERO10 Black on Amazon is about $429.
DJI Pocket 2
DJI Pocket 2 can be the best pocket camera to capture slow-motion videos. It is a good compact camera for individuals interested in slow motion. It is equipped with a smartphone-grade sensor and a 20mm f/1.8 zoom lens. With this slow-motion camera, you can handily record 4K 60fps videos at 100Mbps with HDR. Moreover, it allows you to capture 4k at 60fps for up to 140 minutes. DJI Pocket 2 costs $349 on Amazon.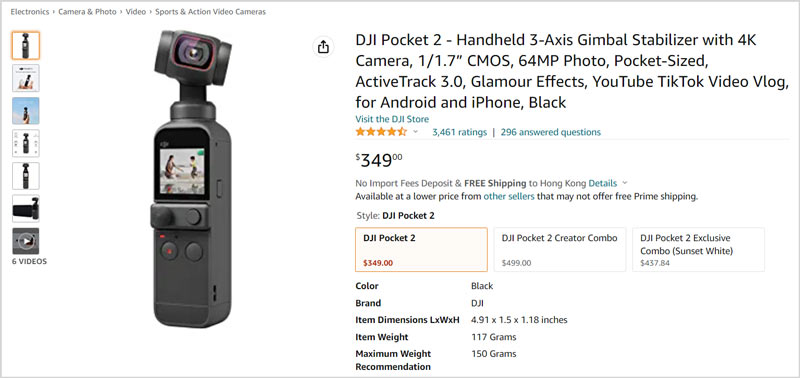 Panasonic LUMIX GH6
Panasonic LUMIX GH6 is specially designed for capturing high-quality videos. It can shoot in 4K at up to 120fps and in Full HD at up to 240fps. It can work as a great slow-motion camera to help you record fantastic slow-mo footage. If you are a professional in shooting videos and know lots of related photography technology, you can choose Panasonic Lumix GH6. It even supports the Internal Apple ProRes 422 and ProRes 422 HQ recording formats. As an outstanding slow-motion camera, especially for filmmakers, Panasonic LUMIX GH6 is not cheap. You need to pay about $2000 to get the GH6 body only.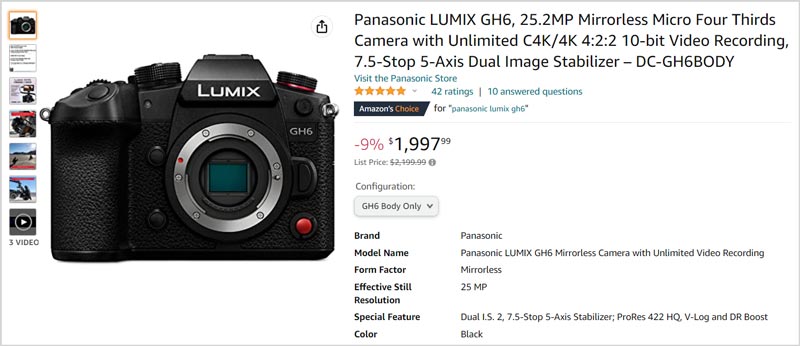 Sony A7S III
Sony A7S III can capture superb results across a variety of different subjects. It supports the uncropped 4K recording and boasts incredible video resolution up to 8K. Also, you can use it as a full-frame slow-motion camera to record slow-mo videos. Sony A7S III can offer an incredible low light performance and stunning AF. If you are a professional or advanced enthusiast, you may consider it worth the high price. Now its price starts at $3,498 on Amazon.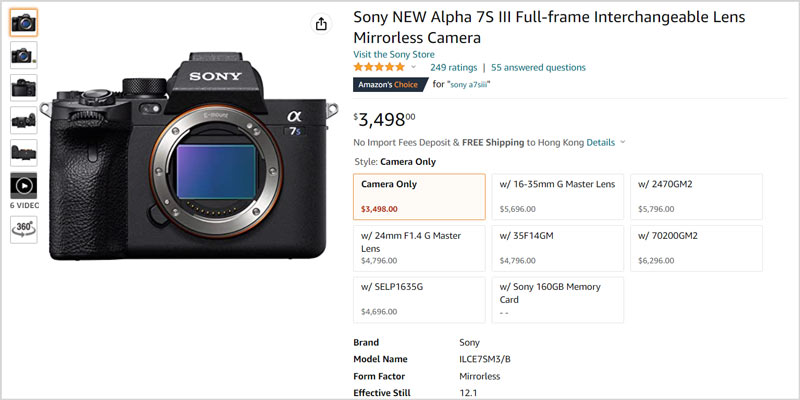 Phantom high-speed camera
Phantom is a famous Vision Research brand of high-speed video cameras. Its popular models like The Phantom v2512 and The Phantom v2640 enable you to record high-definition videos at over 25,000 frames per second at its full one-megapixel resolution and up to one million frames per second at a reduced resolution. They can capture 12,500 fps at full HD resolution. These Phantom high-speed cameras are mainly used for the scientific, military, aerospace, automotive, research, and entertainment industries. Surely you can use it as a slow-motion camera. While as a normal user, You don't need to purchase a Phantom slow-motion camera.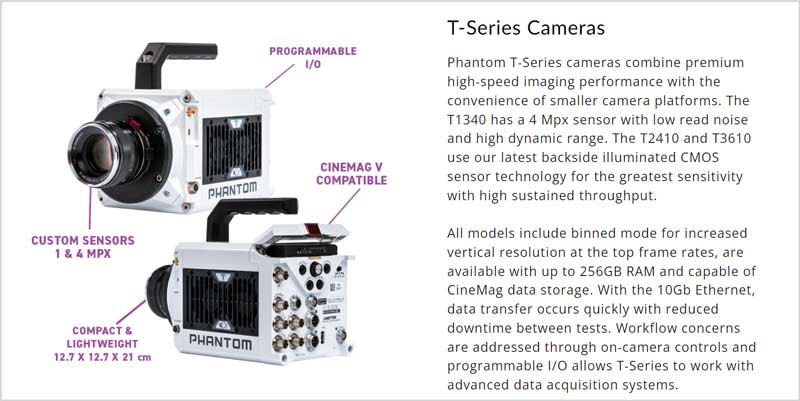 Part 2. Best App to Make a Slow Motion Video on Your Computer
Besides slow motion cameras, you can also use some third-party apps to change your video playing speed and turn it into a slow motion video. Here we strongly recommend the all-featured Video Converter Ultimate for you. It offers a Video Speed Controller tool to help you easily slow down or speed up videos.
Step 1
To quickly make a slow-motion video, you should free download this Video Converter Ultimate on your Windows PC or Mac first. Launch it, click the Toolbox tab, and then scroll down to open the Video Speed Controller tool.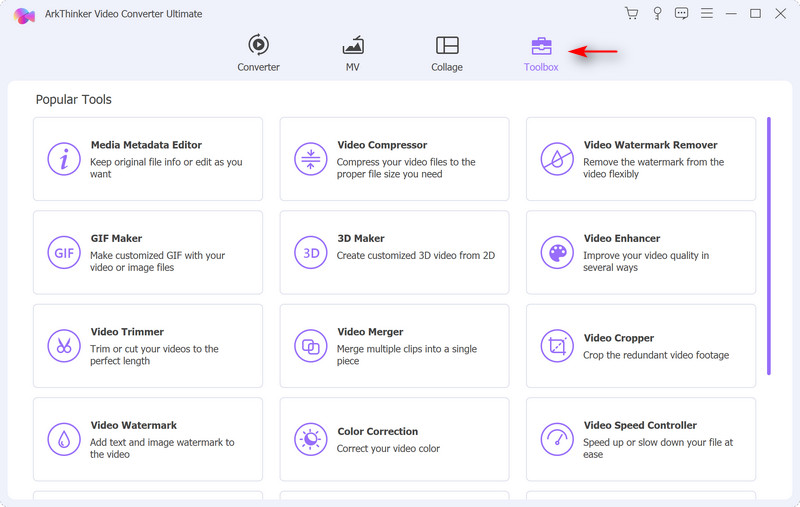 Step 2
You can import your video to this video speed controller by clicking the plus sign. As soon as the video is loaded, its built-in media player will start to play it for you.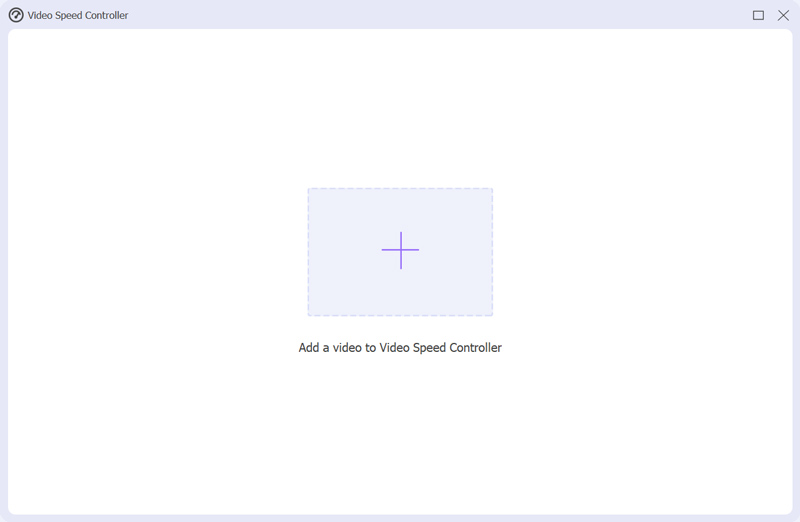 Step 3
You can easily access ten-speed options under the playing window. Here you can choose 0.75x, 0.5x, 0.25x, or 0.125x to adjust your video playback speed.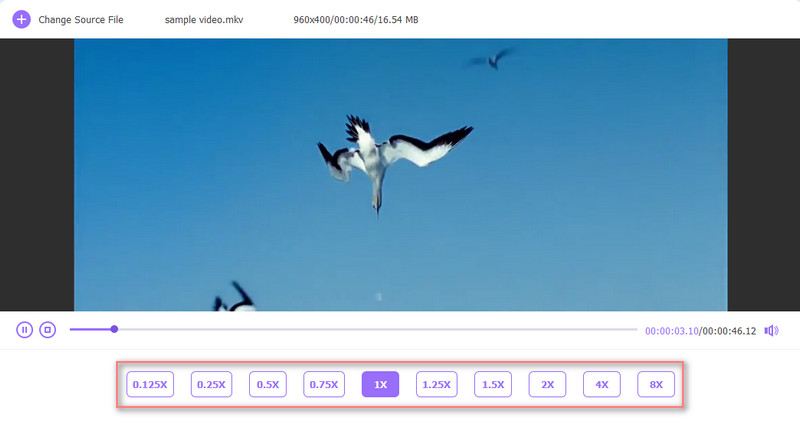 Step 4
After you slow down a video, you can rename it, adjust the output video and audio settings, select a suitable destination folder, and then click the Export button to save it without quality loss.
Part 3. FAQs of Slow Motion Camera
How to capture a slow-motion video on an Android phone?
As an Android user, you can rely on some slow-motion camera apps to record videos in slow motion. You can easily access many associated apps in Google Play Store, such as Slow Motion Video FX, SloPro, AndroVid, Videoshop, and more.
Can I directly capture a slow-motion video on my iPhone?
Yes, you can rely on the built-in Camera app to record a video in slow motion. Open the Camera app, and switch the options like Photo, Video, Portrait, and more above the record button until you get the SLO-MO. Now you have three commonly-used speeds to capture videos. Here you can tap on 0.5X to easily capture a slow-motion video. You can also keep tapping on the speed option and select another speed to record your video. After that, you can tap on the red record button to start creating a slow-motion video.
How to make a video in slow motion on iPhone?
You can use the iMovie app to put a video in slow motion on an iPhone. First, you should free install it from App Store. Then run this app, and tap on Create a new project to import your video. Drag your video clip to the timeline, find and tap the Speed icon at the bottom screen. Now you can freely drag the speed bar to the left to slow down a video on your iPhone.
Conclusion
This post lists the 5 best slow-motion cameras for you to record slow-motion videos. Moreover, you can use Video Speed Controller that is recommended above to edit your video and adjust its playing speed based on your need.
What do you think of this post? Click to rate this post.
Excellent
Rating: 4.8 / 5 (based on 181 votes)