Top 3 Ways to Remove Metadata from Files
Your digital videos, photos, and MP3 files contain potentially sensitive information, including the creation date, format, location, device/program they came from, and sometimes even your name. All this information is called metadata. So to protect privacy or other reasons, you may want to remove metadata from files. This post will guide you to clear metadata from photos, videos, and audio files on different devices.

GUIDE LIST
Part 1. Best Way to Remove Metadata from Videos and Audio Files
When you want to edit and clear some personal information attached to your video or audio files, you can rely on the professional metadata removal tool Video Converter Ultimate. It highly supports all popular video and audio formats. It can help you remove metadata from files on your Mac and Windows 11/10/8/7 PC. You can free download this metadata remover and follow the steps below to edit your file metadata.
Step 1
Open this metadata removal tool and go to its Toolbox. Choose the Media Metadata Editor to remove metadata from your video or audio file.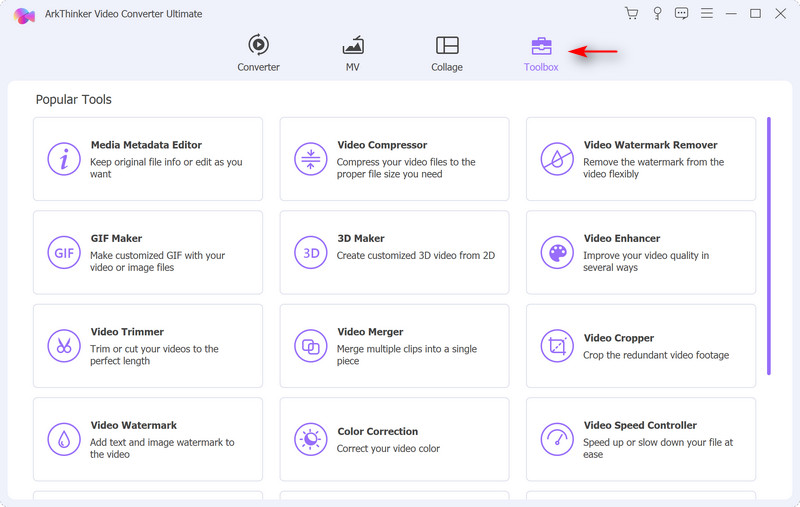 Step 2
In the pop-up Media Metadata Editor window, you can click the + icon in the central part to import your video or audio file. After adding a file that you want to edit its metadata, you can manually remove its title, artist, album, composer, genre, cover, year, and more based on your need.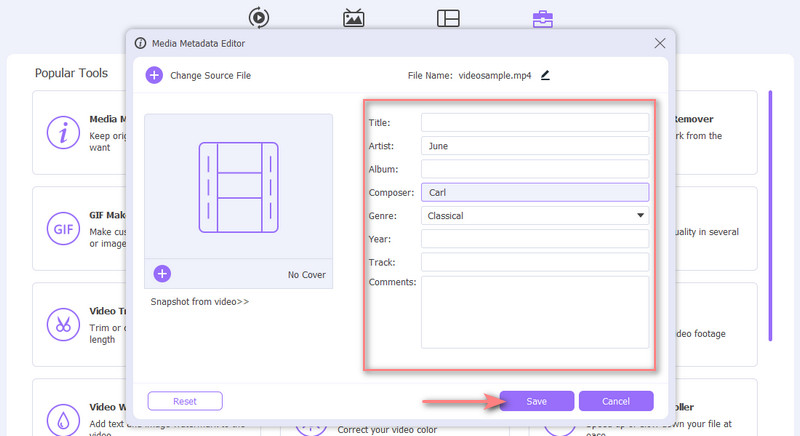 Step 3
After you remove metadata from a video or audio file, you can click on the Save button to confirm your operation. Now you will see a message saying that the media information of the source file has been modified.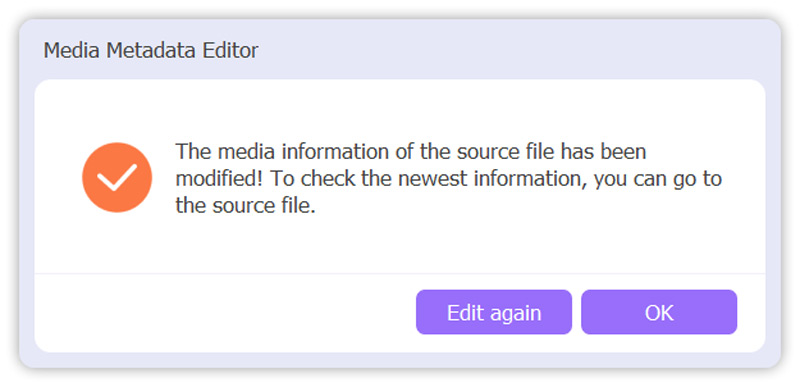 As an all-featured video editing and converting tool, this recommended Video Converter Ultimate also carries other useful tools and features. You can free download it and try using them to optimize your media files.
Part 2. How to Free Remove Metadata from Files on a Windows PC
You can easily remove metadata from files using File Explorer as a Windows user. You can take the following guide to edit the metadata of your videos, photos, documents, and MP3 files.
Step 1
Open File Explorer and locate the file you want to remove its metadata. Right-click on it and select the Properties option from its contextual menu. You are allowed to edit several files at a time.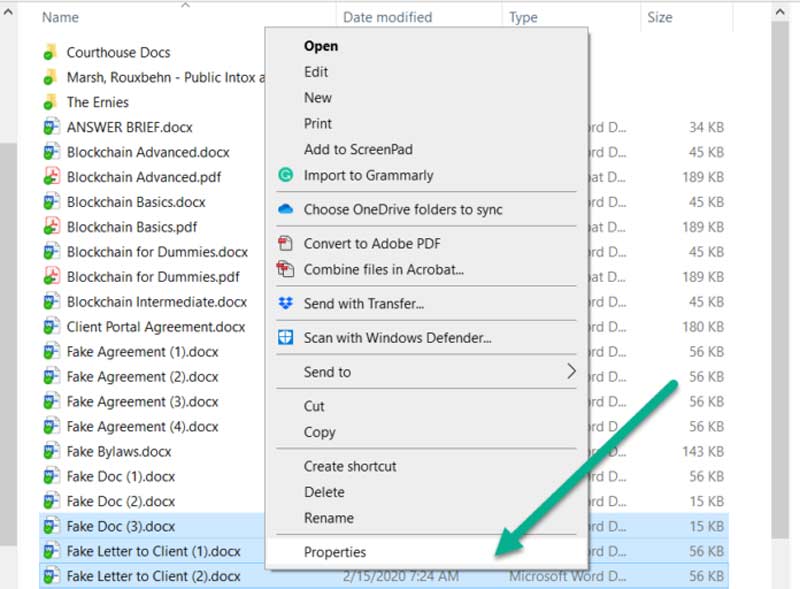 Step 2
In the Properties popup, click on the Details tab. Click Remove Properties and Personal Information to display the Remove Properties dialog. Now you can use its Remove the following properties from this file feature to remove metadata and overwrite the source file. As you can see, a list of individual fields is offered there for you to clear. You can click the Select All button to quickly remove your file's metadata.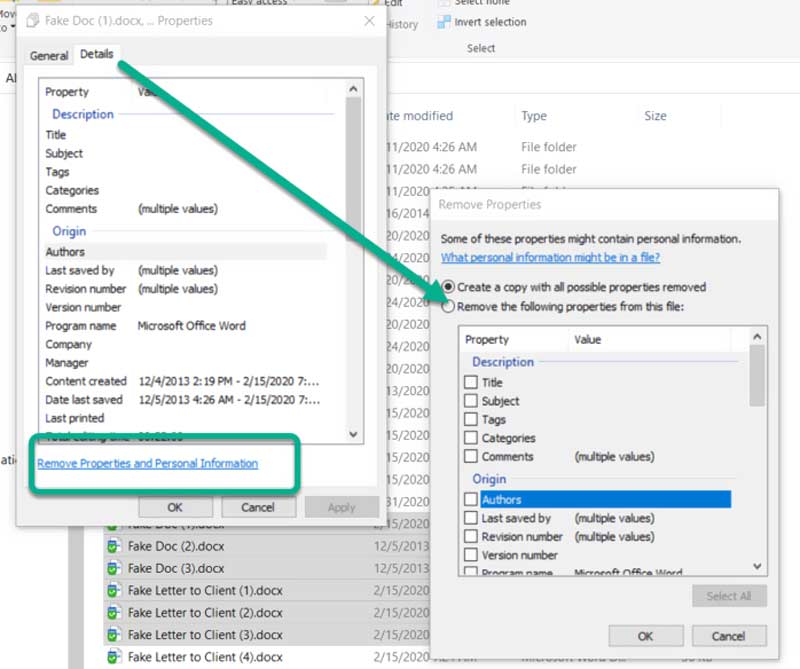 Part 3. How to Remove Metadata from Files on Mac
To remove metadata from videos, photos, or other files on a Mac, you can rely on its built-in location data removal tool, Preview. Here we take clearing metadata from photos as an example.
Step 1
Find your photo and open it in Preview. Click on the top Tools menu and choose the Show Inspector option from its dropdown.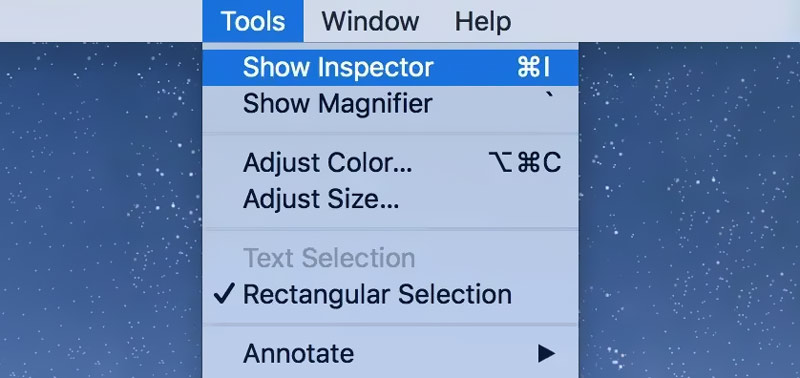 Step 2
Click the i icon and go to its information tab. If you want to remove your location information, click the GPS tab and then choose Remove Location Info. You can go to other tabs like Exif, TIFF, or General to remove the rest of the file metadata.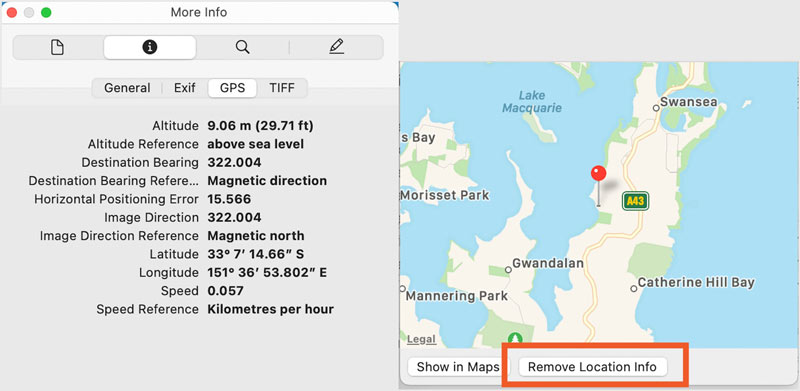 Part 4. FAQs of Metadata Removal
Can I remove metadata from videos online?
Yes. You can use a free online metadata removal tool to clear metadata on a Mac, Windows PC, iPhone, iPad, or Android phone. You can try using popular ones like MetaClean or IMGonline.
What does metadata contain?
Metadata generally includes the file name, format, date and time, capture device, editing software, camera settings, and exact GPS coordinates.
How to remove video metadata on an Android phone?
Open your video in the Gallery app. Tap the Share button and then choose to Remove location data. By doing so, you can easily remove the video metadata on your Android device.
Conclusion
All your digital media files have metadata attached to them. This post tells three easy methods to remove metadata from videos, photos, and MP3 files. If you have better solutions to clear metadata, please share them in the comment section below with other readers.
What do you think of this post? Click to rate this post.
Excellent
Rating: 4.9 / 5 (based on 314 votes)