5 Best Metadata Extractors You Should Not Miss on PCs and Laptops
Once you recorded a video or song, the intrusive information, also called metadata, has been lurked in the digital file. To read it, you will need a metadata extractor. The next problem is how to find an appropriate one. Don't waste your time looking for it on the internet. This article identifies a top list to help you read, view, or edit metadata on a desktop or online.

GUIDE LIST
Part 1: Top 5 Metadata Extractors
Top 1: ArkThinker Video Converter Ultimate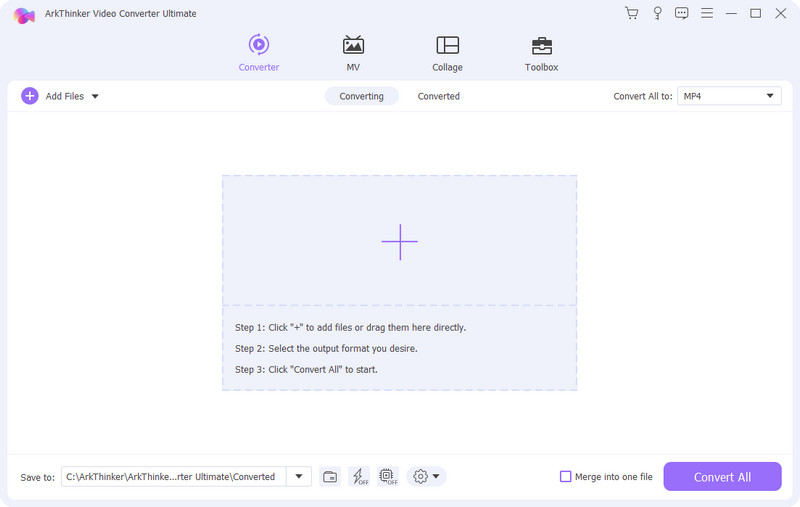 Metadata is the data of data including when the file was created, where the file was stored, and more. For multimedia files, metadata can provide more information, like artists, albums, covers, etc. ArkThinker Video Converter Ultimate is one of the easiest metadata extractors for PCs and Mac computers.
Pros :
Extract metadata from videos or music files.
Support a wide range of media file formats.
Edit metadata easily.
Create covers from media files.
Cons :
It requires a license after the free trial.
Top 2: Adobe Bridge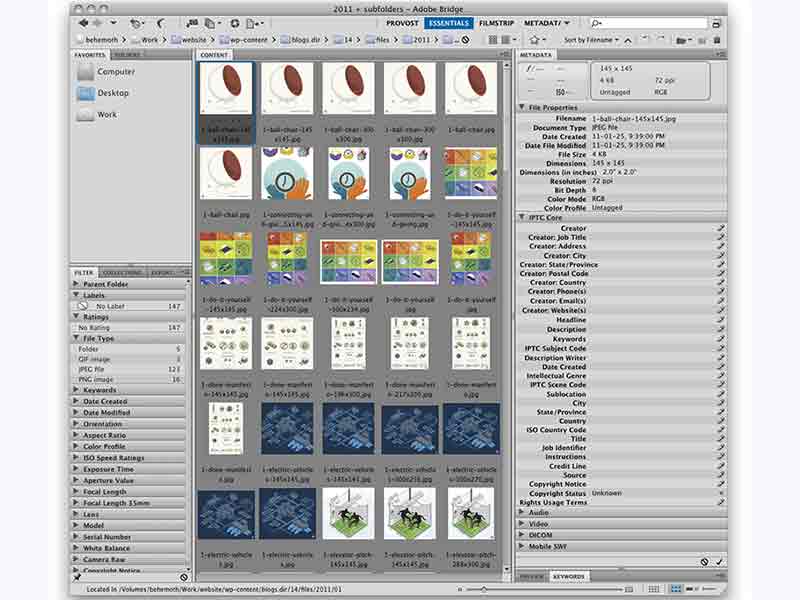 Adobe Bridge is a metadata extractor for images. Unlike other Adobe software, it is free to use. Once you open a photo in the software, it will read and display all metadata automatically. Moreover, it can be used as a plugin in Photoshop and Lightroom.
Pros :
Extract metadata from images.
Free of charge.
Make metadata templates easily.
Manage photos on your hard disk.
Cons :
It occasional slowdowns and crashes.
It requires high-end hardware.
Top 3: Metadata Extraction Tool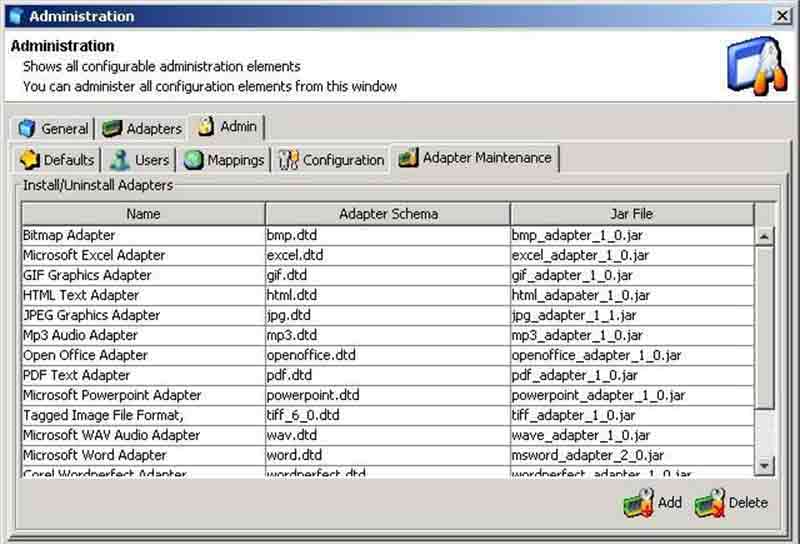 Metadata Extraction Tool is another metadata extractor for PC users. It automatically reads metadata from digital files and allows you to save the information in an XML file. The software is available to use with a graphical user interface and command line.
Pros :
Available to a wide array of file formats.
Open multiple files at one time.
Lightweight and run fast.
Extract metadata through command lines.
Cons :
The interface looks outdated.
It is not compatible with Mac.
Top 4: Metadata2Go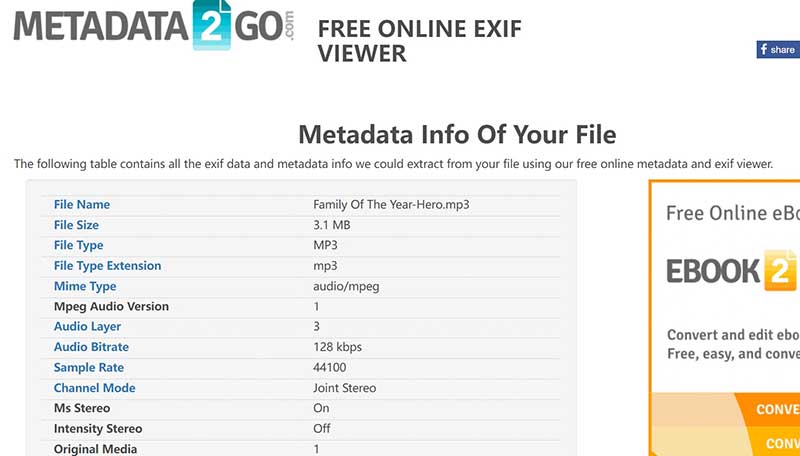 Metadata2Go is one of the best metadata extractors online. It supports popular multimedia formats as well as DOC. According to our research, this app is free to use and completely works online. It does not have a file size limitation, but it takes a moment to upload a large file.
Pros :
Extract metadata online for free.
Support popular file formats.
Available to major web browsers.
Access hidden metadata.
Cons :
It is only available in English.
There are ads on the webpage.
Top 5: Exif Info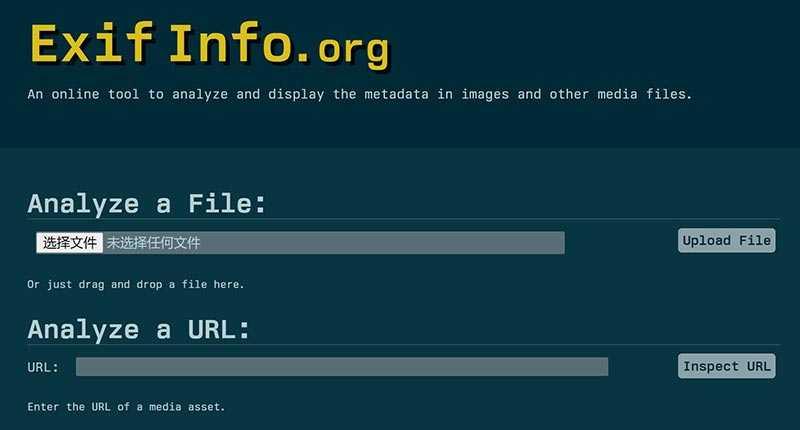 Exif Info is another metadata extractor to analyze and display the metadata in images and other media files. In addition to local files, it allows you to view the metadata of any online files through URL addresses.
Pros :
Extract the metadata online.
Available to online videos and music.
Display metadata as much as possible.
Easy to use.
Cons :
It can process one file per time.
It is slow.
Part 2: How to Extract Metadata
Although you have learned the top 5 metadata extractors, it may be still a problem to view metadata using them. Therefore, we use ArkThinker Video Converter Ultimate as an example to demonstrate the workflow.
Step 1
Open a media file
Run the best metadata extractor after installing it on your PC. There is another version for Mac. Switch to the Toolbox tab from the top of the interface, and choose the Media Metadata Editor tool. Then open the target media file from your hard drive.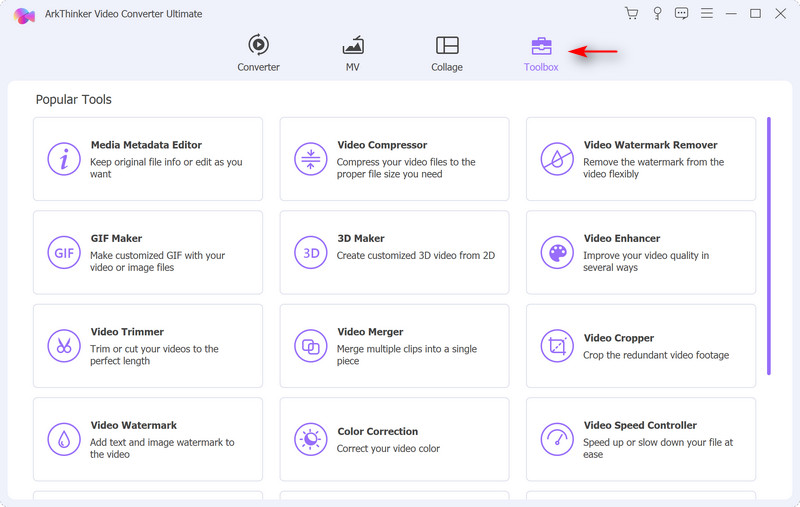 Step 2
View metadata
Then you will be presented with the main interface, and the metadata appears on the right side. Here you can change each of them based on your need. Finally, click on the Save button.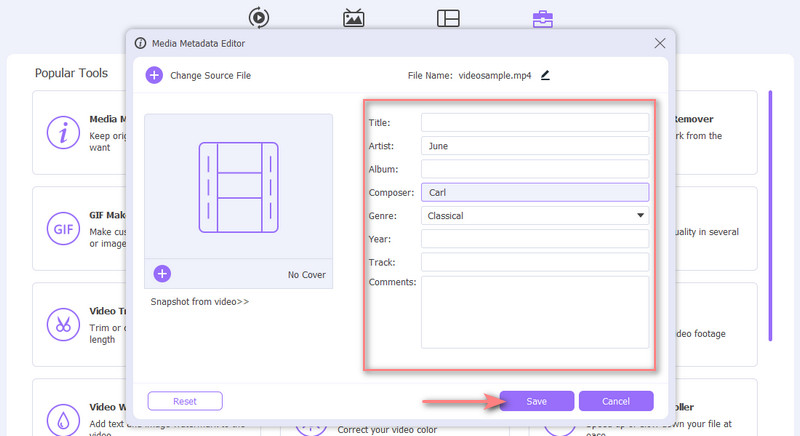 Part 3: FAQs about Metadata Extractor
Is removing metadata illegal?
Metadata plays a critical role in the digital world. It tells the creator, the original device, and other information about a digital file. Therefore, you should not delete metadata without permission.
Can metadata tell if a photo is a screenshot?
No. The metadata only tells basic information about a photo, such as time, date, author, etc.
Can you remove all metadata?
Yes, the metadata is saved in properties. You can remove all metadata or a part of it on a computer or in a web browser.
Conclusion
This guide has identified the top 5 best metadata extractors. Some of them work on desktops, like Adobe Bridge. Others enable you to view the metadata with a web browser, like Exif Info. You can pick an appropriate tool according to your situation. ArkThinker Video Converter Ultimate is a reliable way to view and edit the metadata of media files. If you have other questions, please feel free to leave a message below this post and we will reply to it as soon as possible.
What do you think of this post? Click to rate this post.
Excellent
Rating: 4.9 / 5 (based on 213 votes)