5 Best File Date Changers for Windows 11/10/8/7 and Mac OS X
When you create a file on a computer or laptop, it is automatically assigned a set of attributes including the date. It can be helpful when you intend to locate a specific file. Moreover, the date attribute tells details of when the file was created, altered, and last accessed. There are some reasons why you wish to change the date attribute, such as hiding track of your actions. Anyway, this article identifies the top 5 best file date changers.

GUIDE LIST
Part 1: Top 5 File Date Changers
Top 1: ArkThinker Video Converter Ultimate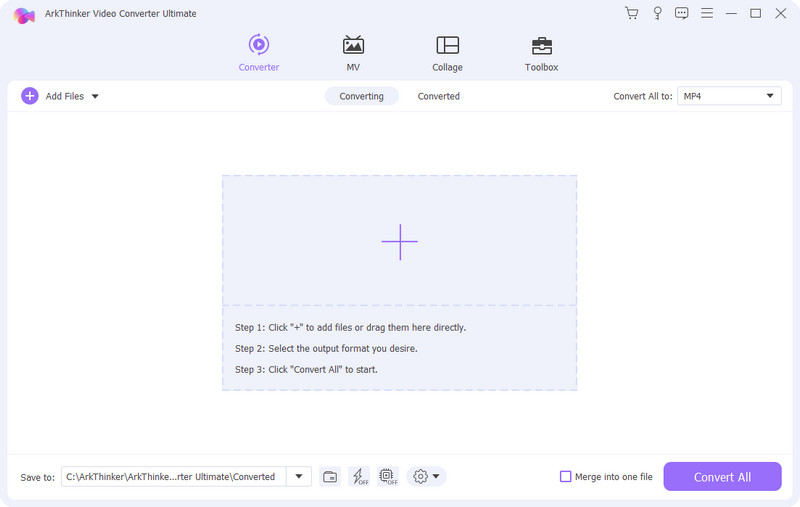 By default, you can view file dates with the built-in feature on both PCs and Mac computers. However, it does not allow you to change the file date. ArkThinker Video Converter Ultimate is the best media file date changer for beginners. The intuitive design makes it easy to use without technical skills.
Pros :
Change media file date easily.
Support almost all video and audio formats.
Compatible with Windows and Mac.
Come with a wide range of bonus features.
Won't damage the file quality.
Cons :
It cannot edit the date of documents.
Top 2: File Date Changer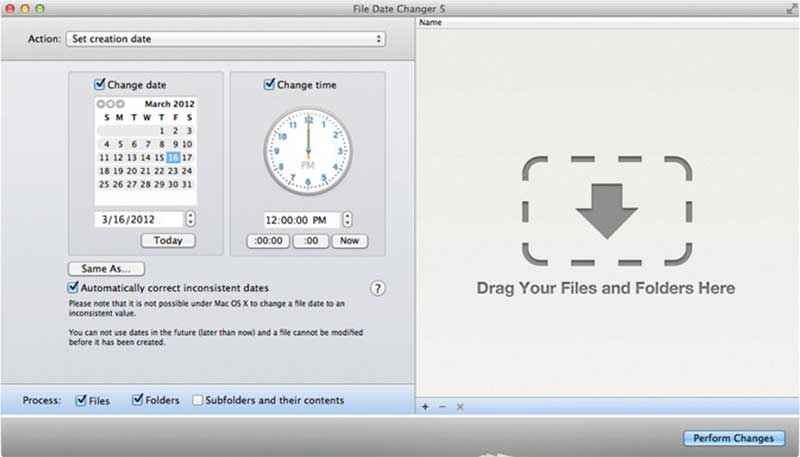 As its name indicated, File Date Changer is a dedicated tool to change the file's created and modified date on PCs and Mac machines. Besides, it can add, remove, or adjust file dates for multiple files and folders at one time.
Pros :
Modify file date quickly.
Support creation and modification date.
Available to a variety of operating systems.
Easy to use.
Cons :
It is not free.
The features are limited compared to the price.
Top 3: ExifTool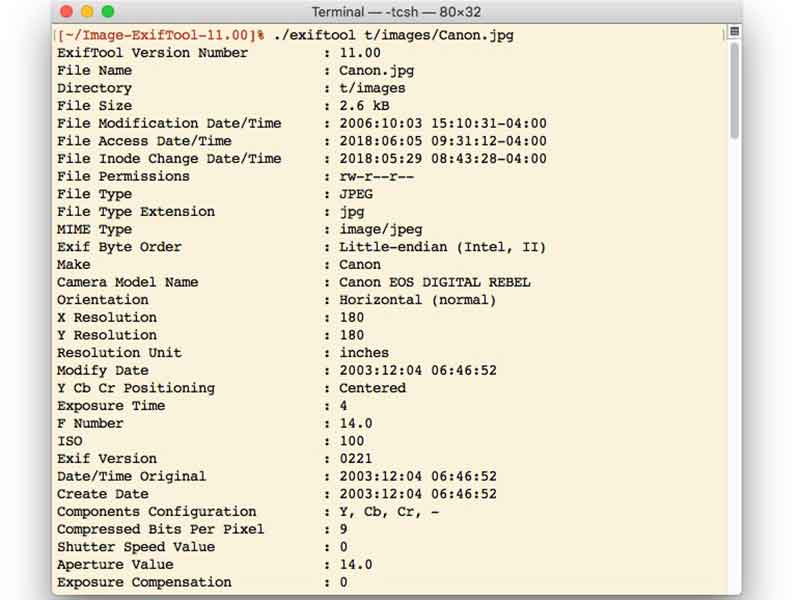 ExifTool is a command-line-based file date changer released in 2003. It enables you to view and control all attributes and metadata of files with command lines. Therefore, it is popular among tech-savvy.
Pros :
Read and write file date.
Support a wide array of file formats.
Fix timestamps in images.
Copy the creation date from one file to another.
Cons :
It lacks a GUI and is difficult for average people.
Top 4: BulkFileChanger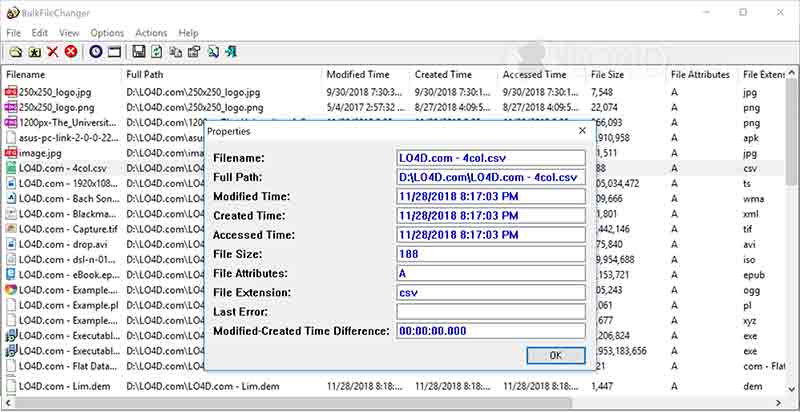 BulkFileChanger is a portable file date changer for Windows 10 and earlier. It can modify the date and time attributes of any file type. In addition, it comprises a few useful options, like the last accessed time.
Pros :
Change creation, modification, and accessed time.
Lightweight and run fast.
Work on almost all file types.
Manage files on your disk.
Cons :
The attributes supported are limited.
It is not available on Mac.
Top 5: AttributeMagic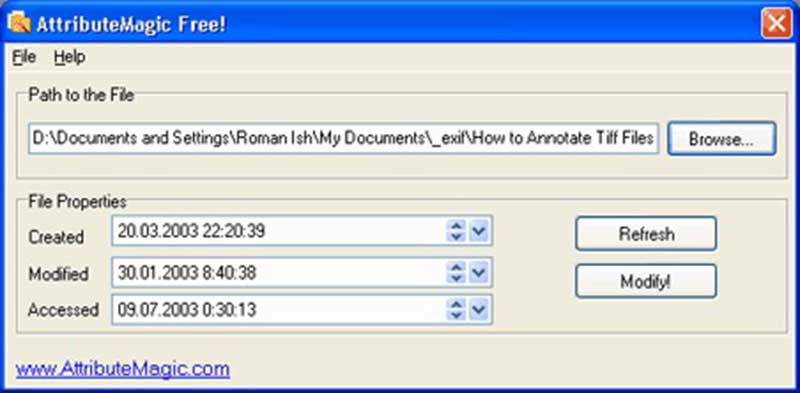 AttributeMagic is far more than a simple file date changer for PCs. It can alter all timestamps, including created, modified, and accessed, for both files and folders. Moreover, it supports other attributes too.
Pros :
Change file date and more attributes.
Support created, modified, and accessed date.
Edit the EXIF of images.
Offer a free and a pro version.
Cons :
The free version is too basic.
A part of file formats is not supported.
Part 2: How to Change File Date Easily
It is not very difficult to change the date created on a file if you have the right tool. However, a tutorial with details is still indispensable for beginners. We use ArkThinker Video Converter Ultimate as an example to show you how it works.
Step 1
Add a media file
Launch the best file date changer once you install it on your desktop. It is available on Windows 11/10/8/7 and Mac OS X. Go to the Toolbox tab from the top of the window and choose the Media Metadata Editor tool. Next, drag and drop a multimedia file onto the interface to open it.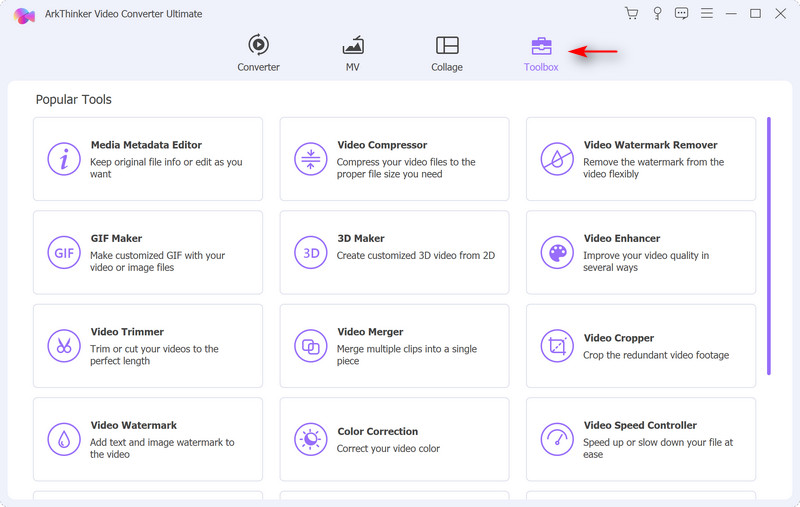 Step 2
Change the file date
The software will extract all attributes including the media file date. To change it, locate the Year item on the form, and enter the desired date in the field. Edit other attributes, and click the Save button to confirm the changes.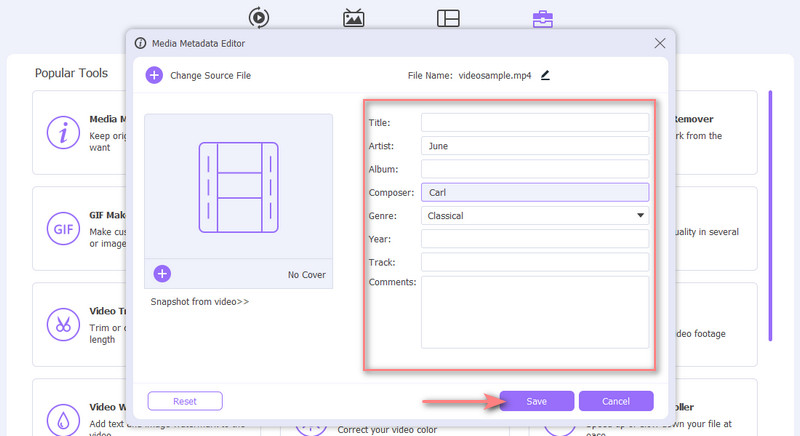 Part 3: FAQs about File Date Changer
Can I edit the date on a PDF?
Yes, you can change the file date of a PDF with a file date changer on your desktop or online. Some of them let you edit the created, modified, and last accessed date.
How to change file properties?
With an appropriate metadata editor, you can change file properties on Windows, Mac, and Linux.
Does Windows 10 include a file date changer?
The built-in feature only allows you to check the file date on Windows 10. You need a third-party file date changing tool to do the job.
Conclusion
Now, you should learn the top 5 best file date changers for Windows and Mac. They can help you alter the file's created date, modified date, and last accessed date quickly. For media files, ArkThinker Video Converter Ultimate is the best pick. If you have better recommendations, please write them below.
What do you think of this post? Click to rate this post.
Excellent
Rating: 4.9 / 5 (based on 184 votes)