3 Best Apps to Blur Videos on Different Devices
You can easily blur the background of pictures with some image editor apps. But when it comes to blurring videos, you may don't know which blur video app you should use. This post shares three great apps to help you blur backgrounds, faces, or unwanted objects in a video.

GUIDE LIST
Part 1. App to Blur or Pixelate a Video Online
When you want to blur the background of a video or hide someone who does not want to appear in your video, you can rely on the popular online blur video app, Flixier. It offers a simple way to add black bars to videos and censor anything that you don't want to show up. All commonly-used video formats are supported. Moreover, this online blur video app allows you to edit a video file up to 2,000MB.
Step 1
Search for Flixier on a web browser and then go to its official website. Click on the Get Started or Choose Video button to create a new project. Click the Import button to upload your video to it.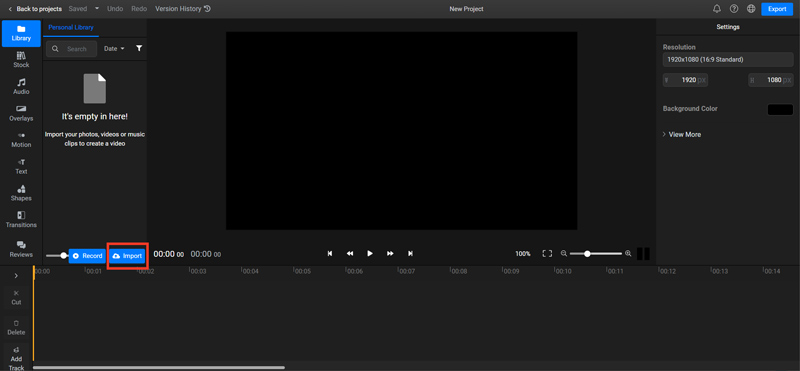 Step 2
When your video is uploaded, you should click on the + icon to load it to the timeline. Click on the Shapes menu on the left panel and then add a square mask. During this step, you can drag the square mask over the specific area where you want to blur the video. On the right side, you can select your desired effect under the Masks tab. This online blur video app allows you to freely control how long you want the effect to remain.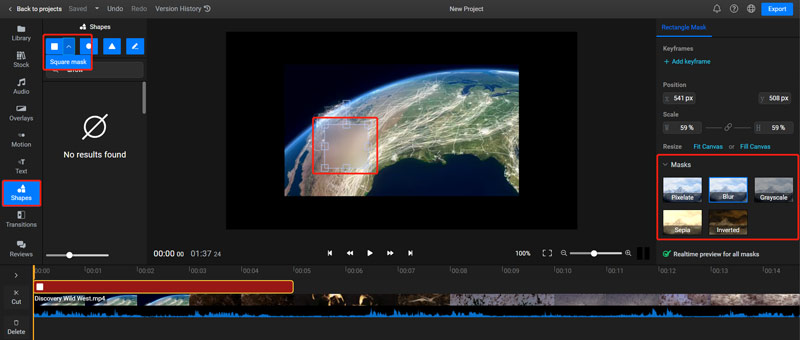 Step 3
This all-featured blur video app also carries other useful editing features. You can use them to edit your video and customize its effects based on your need. After you edit the video, you can click the Export button in the upper-right corner and then follow the instructions to save it on your device.
Part 2. Blur Video App for iPhone and iPad
When you want to blur the background of videos on an iOS device, you can rely on some third-party blur video apps. You can easily locate related ones from App Store. This part takes the popular Blur-Video app as an example to show you how to blur a video on an iPhone.
Blur-Video gives a convenient way to blur faces, logos, or other unwanted objects in the background of your video with ease. You can use it to apply blur effects on videos for YouTube, TikTok, Facebook, and other social media platforms. It allows you to define more than 1 area to blur your video using its ellipse or rectangle shapes. Moreover, this blur video app enables you to select the duration of each blur area and adjust the intensity according to your need.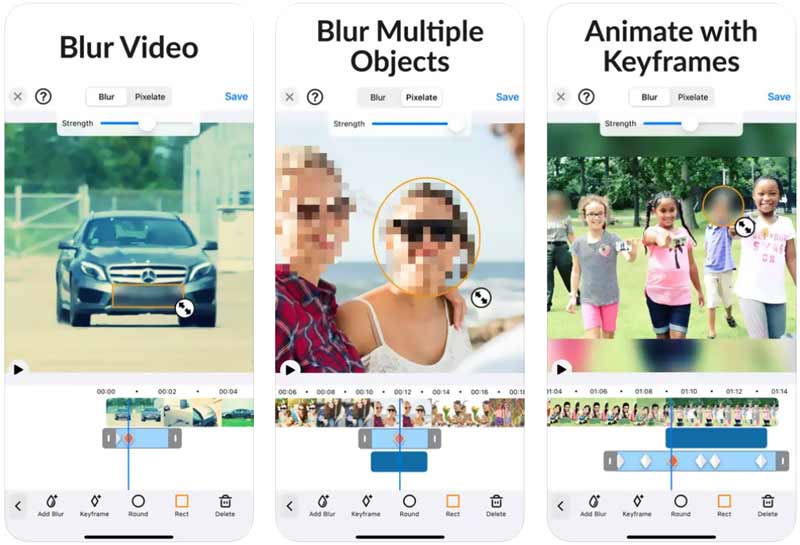 Part 3. Blur Video App for Android Phone
As an Android user, you can look for a suitable blur video app from Google Play Store. In case you don't know which app you should use to blur the background of videos, here we introduce you to the easy-to-use litShot Blur Video.
litShot Blur Video is specially designed for adding blur background effects to your videos. It lets you easily blur the parts you want in a video. With this blur video app, you can easily draw a shape to blur your videos, change the shape's aspects, animate the blurred background, adjust timing with its timeline editor, and more.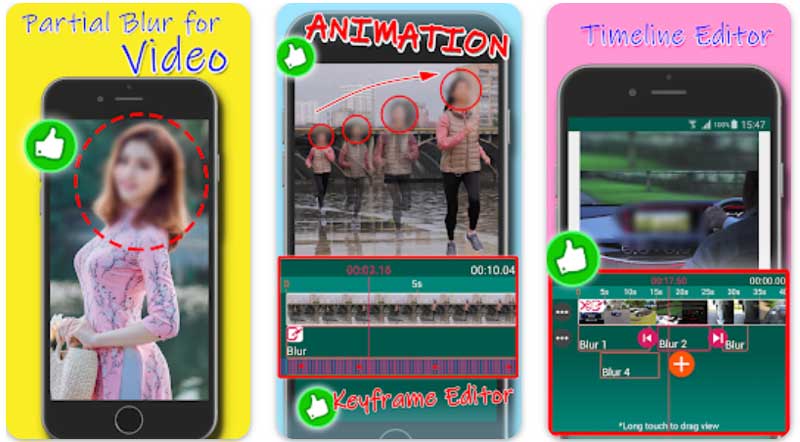 Part 4. Unblur a Video and Fix a Blurry Video
To remove a blur from a video, you can use the all-featured blurry video fixing software Video Converter Ultimate. It is designed with many useful tools to fix a blurry video, remove the blurry section, increase the video resolution, and enhance its quality. You can free download it on your computer and follow the steps below to unblur a video.
Step 1
Open this blurry-fixing software, click the Toolbox tab, and then scroll down to choose the Video Enhancer tool. Click the + icon to import your blurry video.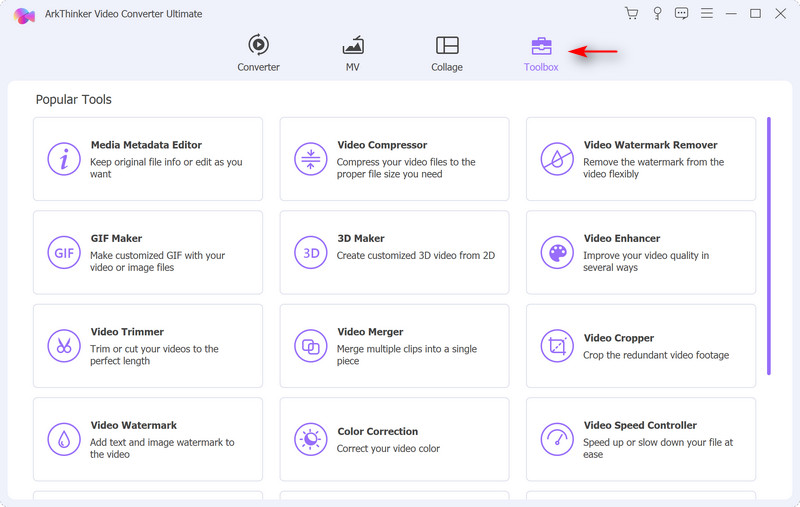 Step 2
As you can see, this Video Enhancer offers four key features for you to fix a blurry video, Upscale Resolution, Optimize Brightness and Contrast, Remove Video Noise, and Reduce Video Shaking. You can use them to effectively remove the blurry part from your video.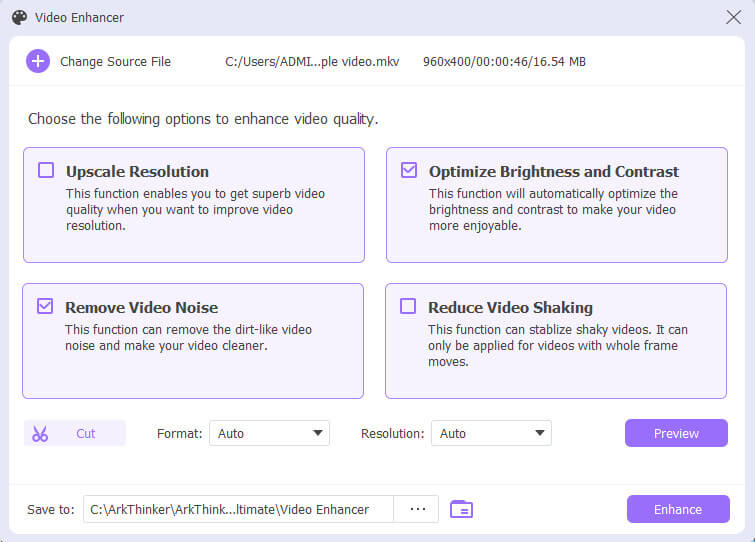 Step 3
You can click the Preview button to view the blur removal result. After that, click the Enhance button to save this edited video on your device.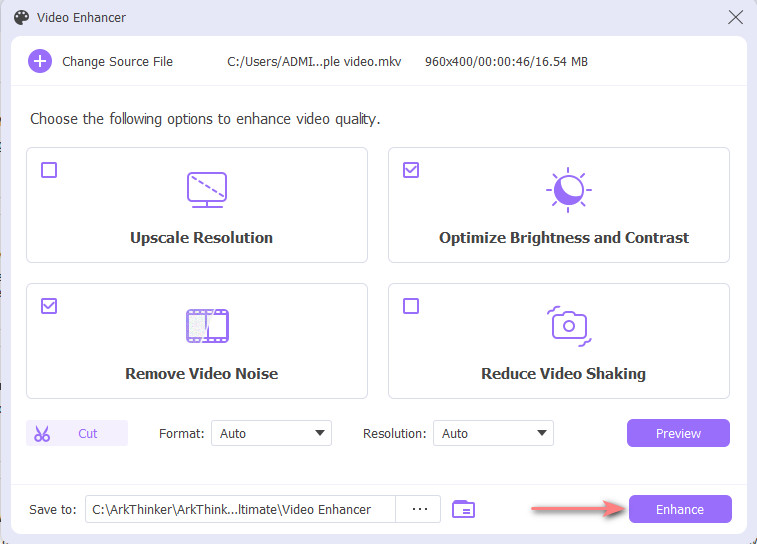 Part 5. FAQs of Blur Video App
What is the blur effect?
The blur effect is one kind of image processing technology that can blur out the background of a video or image file and highlight the main subject. It means the out-of-focus portion of the image produced by the lens.
How to free blur the background of a video on an iPhone?
When you want to blur the background of photos or videos using your iPhone, you can use the built-in Vignette feature in the Photos app. You can open the video and tap the Edit option. Tap the Adjustment icon on the bottom screen and then locate the Vignette option. Note that this feature can only enable you to blur the video background.
an you blur a video using Microsoft Teams?
Yes. Microsoft Teams can help you blur your video background when you make a video call. Moreover, you are allowed to start to blur as a call is underway.
Conclusion
This post lists three great blur video apps for you to easily blur backgrounds, faces, or other objects in a video. If you have any better app recommendations, please share them in the comment section below with our other readers.
What do you think of this post? Click to rate this post.
Excellent
Rating: 4.9 / 5 (based on 368 votes)