What Is 8K Resolution and How to Enhance Video to 8K Resolution
4K resolution is the standard for televisions now. Even though most of us are still using a 2K or 1080p screen, and 4K content and 4K technology have not really developed to a mature stage, 8K resolution is going to become the new standard. So when you select a new TV, monitor, or laptop, you may want to know if 8K video resolution is worth the extra money.

This post explains what 8K resolution is and some associated information about it. You can learn more about new 8K resolution TVs and monitors that have the latest advances. Moreover, you can learn how to upscale the video resolution to 8K.
GUIDE LIST
Part 1. What Is 8K Resolution
8K resolution means a display or image resolution with a width of 8,000 pixels approximately. 8K video resolution is the successor to 4K resolution. 8K resolution has four times as many pixels as 4K. The first 8K TVs were unveiled at CES 2019, and 8K UHD (7680 x 4320) was the highest resolution defined in the Rec. 2020 standard.

8K UHD vs. 8K DCI
In fact, 8K resolution is broken down into two main sub-categories, 8K UHD and 8K DCI. 8K UHD refers to Ultra-High Definition, and 8K DCI refers to Digital Cinema Initiatives. 8K UHD has a standard 16:9 aspect ratio and 7680 x 4320 pixels used by the majority of modern TVs and monitors. 8K DCI has a slightly wider 256:135 aspect ratio and 8192 x 4320 pixels used in movie projection.
Benefits of 8K resolution
Compared with Full HD 1080p and 4K, 8K resolution is high enough to produce a very detailed image. You should know that the Full HD 1080p only offers a two-megapixel image. It is not even much compared to what your smartphone's camera can give. 4K resolution ups that to 8 megapixels and still seems underwhelming in some cases. 8K resolution is enough to look very sharp, even when you are looking at it closely. It can display more details, lines, and colors. The main benefit of 8K resolution is that it improves image clarity.
Are 8K TVs and monitors already on sale
Now you can easily access many 8K sets on the market. Some famous brands like Sony, Samsung, LG, Sharp, and more have launched different 8K series for you to choose from. Surely 8K TVs are more expensive than 4K ones. While 8K TVs will become cheaper over time, similar to how 4K TVs have become affordable.
8K video content
With the release of various 8K sets, you will see some movies that are in 8K resolution. However, the fact is that lots of shows and movies have not yet made the jump to 4K. So the 8K content is not much. For now, only a few TV shows have been released in 8K. The good thing is there are many sources like all sorts of traditional TV production studios, Hollywood, Tokyo Olympics, and more that will produce 8K content.
Part 2. How to Turn Common Videos into 8K Resolution
When you want to convert videos from SD, HD, or 4K to 8K resolution, you can rely on the powerful Video Converter Ultimate. It is specially designed for converting video and audio files. It enables you to upscale video resolution to 8K and enhances its quality. All popular video formats, including MP4, MOV, FLV, AVI, MPEG, M4V, and more, are supported. You can free download it on your Windows 11/10/8/7 or Mac and follow the guide below to make 8K upscaling.
Step 1
Launch this 8K resolution upscaling software on your computer. When you enter it, click on the big plus icon in the central part of the Add Files button to import your video.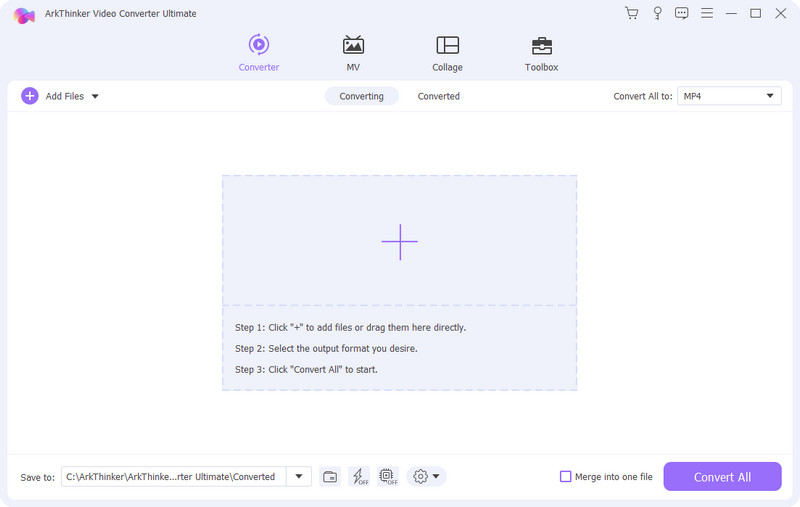 Step 2
When the video file is loaded, you can see some basic information about it, such as its format, video resolution, size, duration, and more. Select 8K from the drop-down list of Convert All to.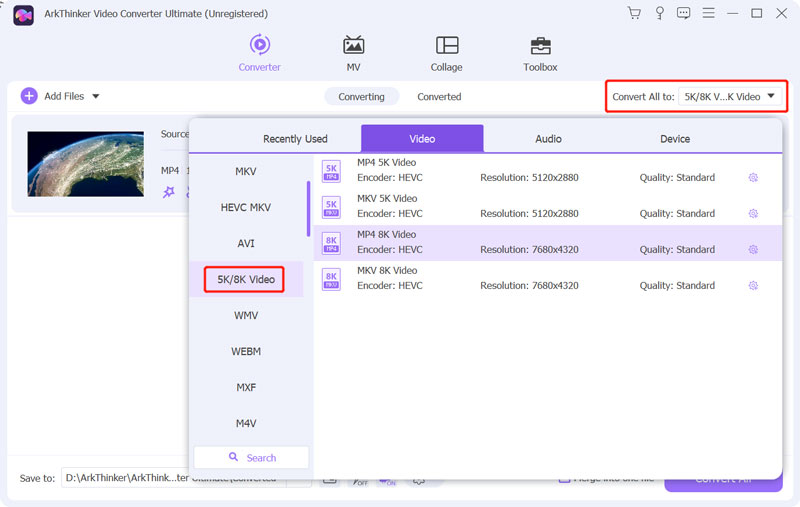 You can click on the Edit Profile button to customize more video and audio settings based on your need.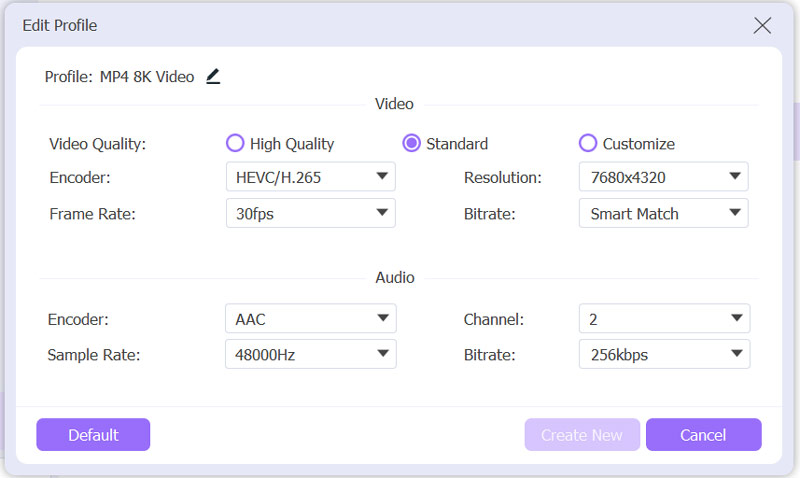 Step 3
This all-featured video resolution enhancer, converter and editor tool carry many editing features. Before you export the 8K video, you can use them to edit it and adjust the output effects. Moreover, you can easily find useful tools from its Toolbox. After that, you can click on the Convert All button to confirm your operation.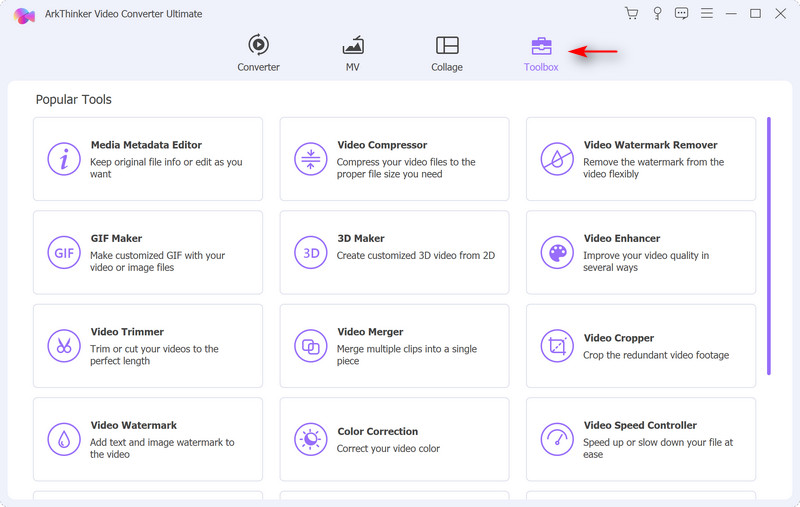 Part 3. FAQs of 8K Resolution
Do I need an 8K TV to play Xbox Series X or PlayStation 5 games?
Both Microsoft and SONY have announced that their next-generation gaming consoles will be capable of outputting 8K resolution with future updates. However, most games are only up to 4K. They will need to be specifically written to take advantage of 8K. So, it needs a long time to be perfectly compatible with an 8K TV.
Is now the right time to buy an 8K TV?
Now is still now a good time to purchase an 8K TV for the majority of buyers, especially considering that there is not much related 8K content. What's more, compared with a 4K resolution set, an 8K set usually costs nearly twice as much as the predecessor's price. Most 4K smart TVs also offer excellent picture quality.
Can you stream 8K resolution content?
Yes. Some popular video sites like YouTube, Vimeo, and Netflix have already released some 8K movies. You can stream your preferred 8K resolution content with ease. But sometimes, it may come with a couple of caveats. When you stream 8K videos, you'd better ensure your bandwidth is over 50Mbps.
Conclusion
Here in this post, you can read on to learn about the 8K resolution technology, 8K content, and other associated things. If you still have any questions about it, you can leave us a message.
What do you think of this post? Click to rate this post.
Excellent
Rating: 4.9 / 5 (based on 241 votes)