6 Best Video Stabilizing Apps Available to PCs and Mobile
Nowadays, taking videos is easier than ever before due to the widely spread of smartphones and the progress of embedded lenses. However, it is still a challenge to produce perfect videos for average people. Fortunately, post-production can help you to get things right. With a powerful video stabilizer, for example, you do not need to worry about the shaky background. This article will identify and post a top list so that you can reduce shakiness from videos on a computer or mobile device.

GUIDE LIST
Part 1: Top 3 Video Stabilizer Software
Top 1: ArkThinker Video Converter Ultimate
The best video stabilizer software should be easy to use as well as can reduce shakiness efficiently. Therefore, ArkThinker Video Converter Ultimate appears at the top of our list. The embedded AI technology simplifies the job. Moreover, it includes a lot of video editing tools.
Pros :
Reduce video shaking with one click.
Enhance video quality easily.
Preview the output with the built-in media player.
Offer a wide range of bonus features.
Support almost all video formats.
Cons :
After the free trial, you need to purchase a license.
Top 2: iMovie for Mac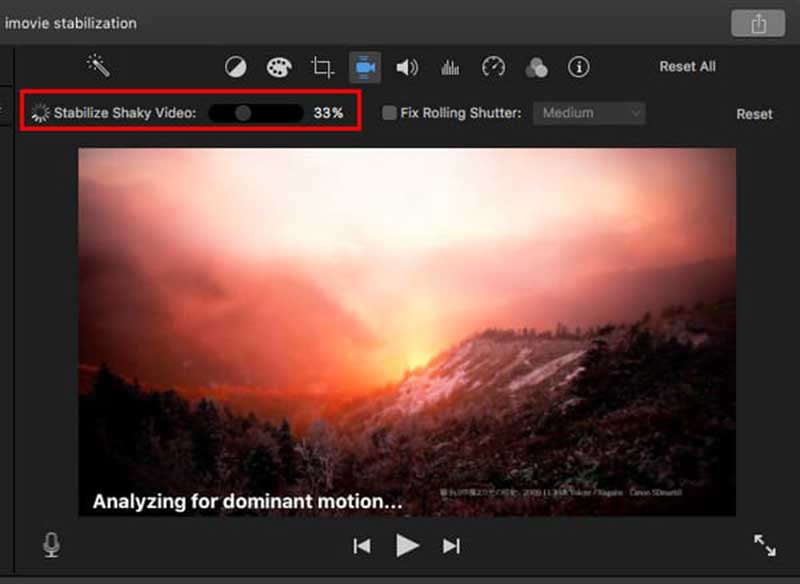 iMovie is the preinstalled free video editor on Mac and iMovie is available to stabilize videos. In another word, you do not need an extra application when reducing shakiness from videos on Mac, although it is a bit basic.
Pros :
Completely free to use.
Stabilize videos without installing software.
Reduce rolling shutter distortion at the same time.
Work well with other apps on Mac.
Cons :
It only supports limited input and output formats.
The stabilization is only available to a part of videos.
Top 3: Virtual Dub and Deshaker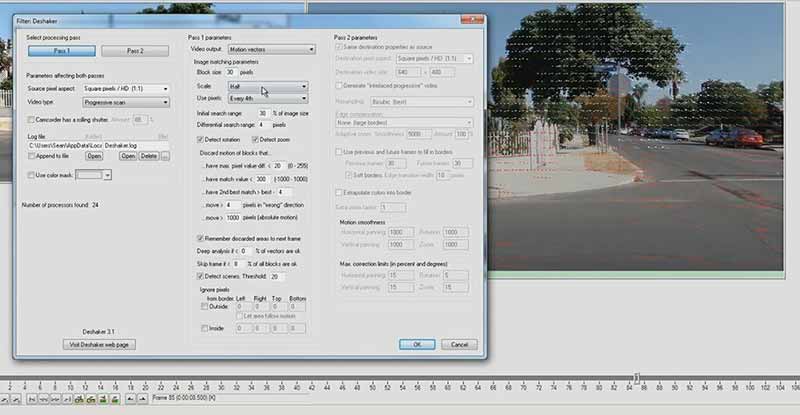 Virtual Dub is an open-source video editor for Windows, Mac, and Linux. Although it does not embed the video stabilization feature, you can get the job done with plugins, such as Deshaker. They work together as the free video stabilizer.
Pros :
Free of charge.
Support lots of system operations.
Compatible with popular video formats.
Available to 360-degree videos.
Cons :
It may crash for unknown reasons sometimes.
You have to install the plugin.
Part 2: 3 Best Video Stabilizing Apps
Top 1: Google Photos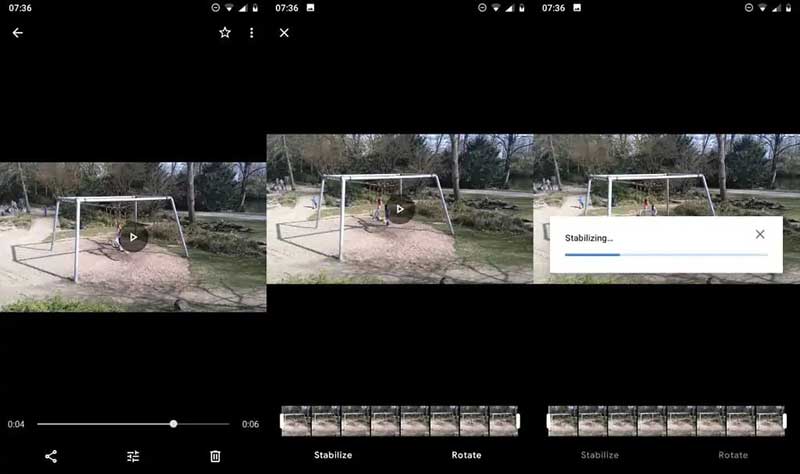 Price: Free
Google Photos is far more than a simple way to back up your photos on iPhones and Android devices. It also comes with a video stabilizer tool. After uploading a video, you can open it in full screen, and stabilize the footage quickly. If you have this app on your screen, it is the easiest way to retouch your videos.
Pros :
Stabilize videos on iPhones and Android.
Back up videos on mobile devices.
Make video playback smooth.
Embed AI technology.
Cons :
You have to upload videos for stabilization.
It takes a while to complete.
Top 2: Stabcam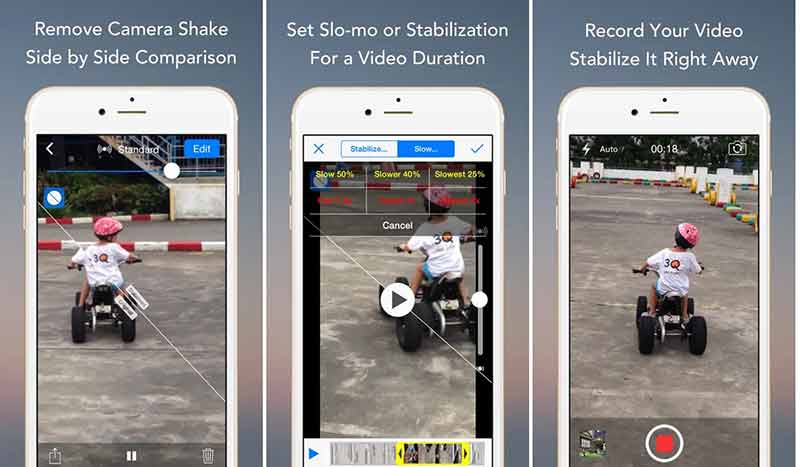 Price: Free with in-app purchase
Stabcam is one of the best smartphone video stabilizers available to iPhones and Android phones. It makes shaky videos steady on your smart device by removing camera shakiness. Moreover, the built-in camera feature lets you record full 60 fps videos and stabilizes them directly.
Pros :
Stabilize videos on smartphones.
Adjust stabilization profile and strength.
Share videos on social media.
Include a powerful video library.
Cons :
It cannot process long videos.
The learning curve is not friendly to beginners.
Top 3: LumaFusion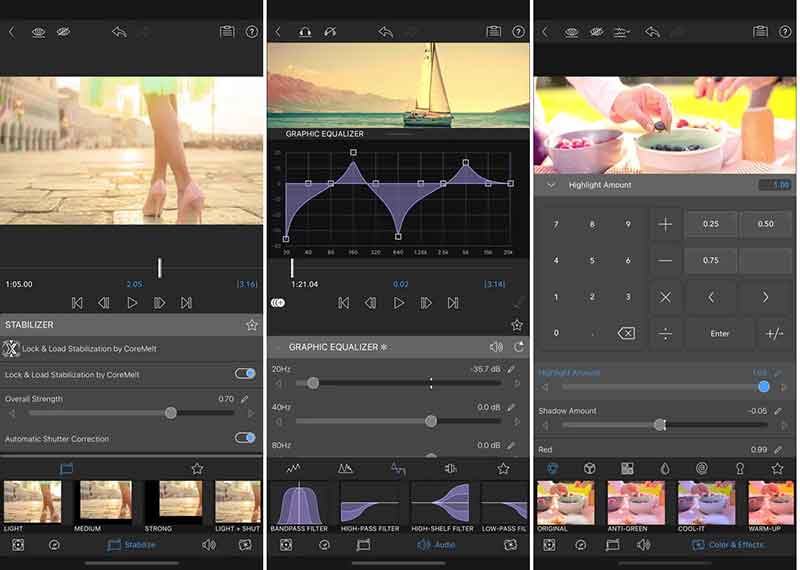 Price: $29.99 with in-app purchase
LumaFusion is an all-in-one video stabilizer app for iPhones and Android devices. The built-in video stabilizer feature enables you to reduce camera shake and correct the shutter. Besides, users can get more features to retouch videos on their mobile device without extra hardware.
Pros :
Remove shakiness from videos.
Include a lot of video effects and filters.
Come with full features for video editing.
Support up to 6 video and audio tracks.
Cons :
It is not free.
It is only available to the latest devices.
Part 3: How to Stabilize a Video without Quality Loss
With the best video stabilizers, it is possible to reduce the shakiness of your videos on a digital device. However, it is not convenient to retouch videos on smartphones. We suggest you try it on a computer using ArkThinker Video Converter Ultimate. Here are the steps to get the job done.
Step 1
Add a shaky video
Start the best video stabilizer software after you install it on your computer. It offers one version for Windows 11/10/8/7 and the other for Mac OS X. Head to the Toolbox tab from the top of the home interface, scroll down and choose the Video Enhancer tool. Then open a file explorer window, find the shaky video, and drag and drop it onto the interface.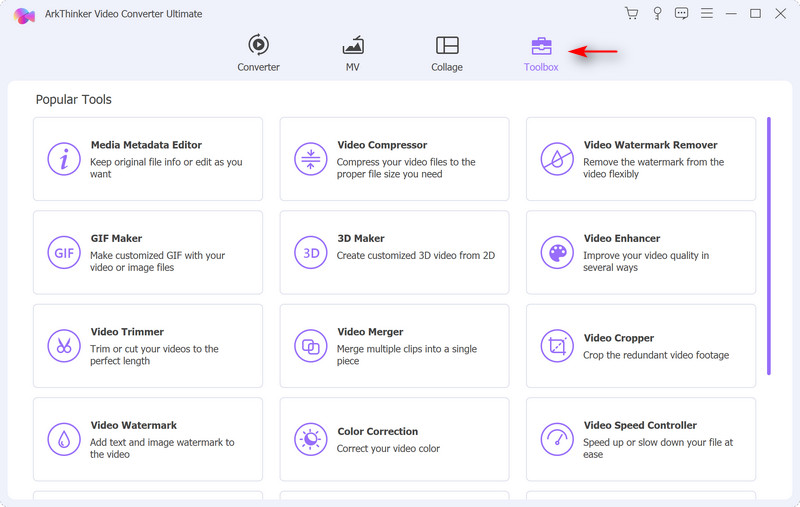 Step 2
Stabilize the video
Once the video is loaded, you will be presented with the video stabilizer interface. There are four options to help you reduce shakiness, upscale resolution, correct color, and remove noise. Here we tick the checkbox next to Reduce Video Shaking.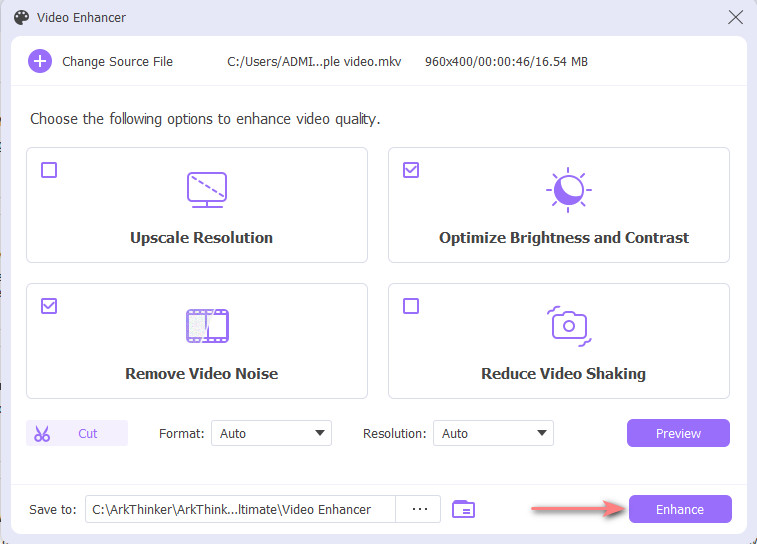 Tip: If your video includes other problems, check the corresponding options.
Step 3
Export the video
Click the Preview button at the bottom right side, and you will see the result with the built-in media player. If you are satisfied, go back to the Video Enhancer interface, and locate the bottom area. Pull down the Format option and choose a proper output format, or select Auto to keep the original format. Set the video quality in the Resolution menu. Click the Folder icon at the bottom and select a specific folder to save the output. At last, click on the Enhance button to export the stabilized video to your hard drive.
Part 4: FAQs about Video Stabilizer
Can VLC stabilize videos?
No, VLC cannot stabilize videos. As a free media player, VLC comes with a lot of useful features, like rotating videos, converting video formats, and downloading online videos. However, it does not include any feature for video stabilization. You need video editing software to get the job done.
Is it necessary to get a video stabilizer app on iPhones?
Generally speaking, the latest iPhones do not need a video stabilizer app. Since iPhone 13, Apple has introduced the video stabilization feature into the built-in Camera app. It means that your iPhone automatically stabilizes the footage when you take videos.
How do I stop shaky videos?
To get rid of shaky videos, you can do a lot of things. Before taking videos, you can put your digital camera or smartphone on a tripod. After taking a shaky video, you can retouch it with a video stabilizer application on your computer or mobile device.
Conclusion
Now, you should learn at least the top 6 video stabilizer applications for Windows, Mac, iPhone, and Android devices. Some of them are free to use, such as Virtual Dub and Deshaker. Others require some kind of payment. You can pick an appropriate tool according to our review and your need. ArkThinker Video Converter Ultimate is the recommended solution to get rid of video shakiness on a computer. If you have other problems about this topic, please feel free to contact us by leaving a message below this post.
What do you think of this post? Click to rate this post.
Excellent
Rating: 4.9 / 5 (based on 241 votes)