How to Upscale Videos with AI Using AI Video Upscaling Tools
This post will talk about the best ways to upscale a video with AI. Video upscaling means increasing the video resolution and quality. With the development of visual technology, that becomes an essential skill when you intend to play old videos on a newer device. AI video upscaling is to enhance video resolution using the latest technology, which can add detail according to the pixels around. If you are ready, let's start the journey.

GUIDE LIST
Part 1: Top 6 AI Video Upscaling Software
Top 1: ArkThinker Video Converter Ultimate
AI video upscaling sounds too complex to understand for average people. Fortunately, ArkThinker Video Converter Ultimate integrates AI technology in a way that everyone can understand quickly and easily. That makes it appear at the top of our list.
Pros :
Upscale video quality with AI in one click.
Offer presets to simplify the job.
Convert video format without quality loss.
Include a wide range of bonus tools.
Support almost all video formats, like MP4, AVI, etc.
Cons :
After the free trial, you have to purchase a license.
Top 2: Topaz Video AI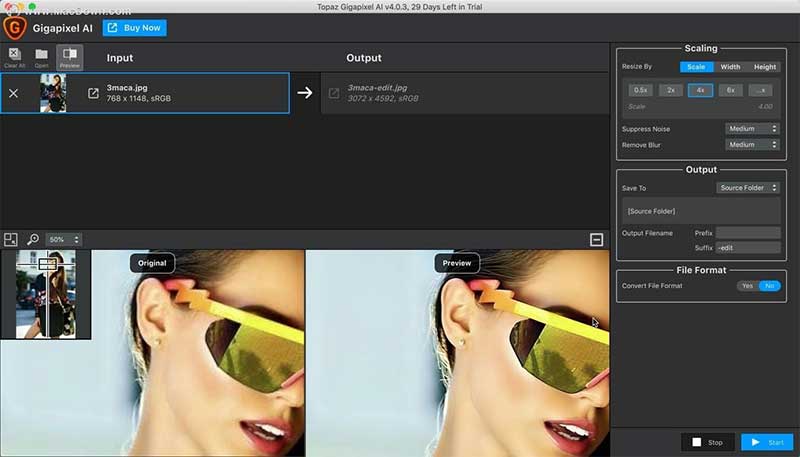 Topaz Video AI is the AI video upscaling software released by Topaz Labs. It is a creative tool to make your videos stand out by improving interlacing, upscaling resolution, and more. With machine learning, the software overcomes the limitations and provides better AI models.
Pros :
Support up to 16-bit color depth.
Offer basic video editing tools.
Preview videos after upscaling.
Automatically remove letterboxes and pillarboxes.
Cons :
It requires high-end computer hardware.
It is expensive and requires extra payment for updates.
Top 3: AVCLabs Video Enhancer AI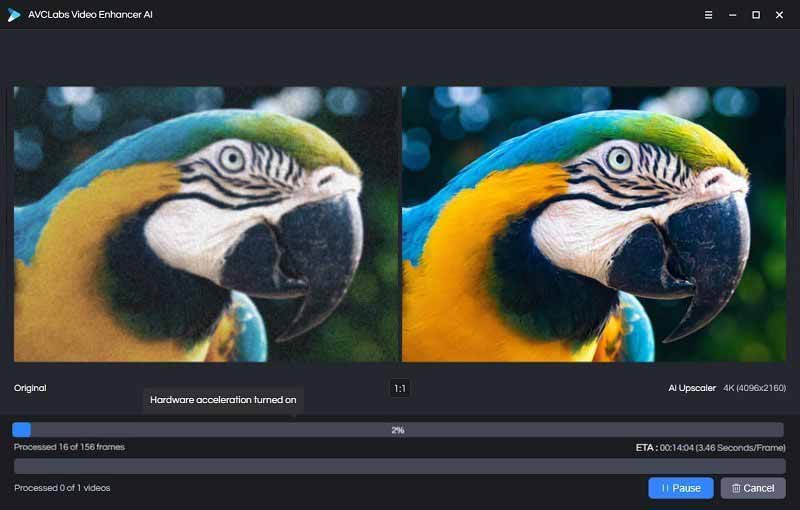 AVCLabs Video Enhancer AI is a professional AI video upscaling software for PCs. It can take your videos to new heights, and improve quality and resolution. That makes old videos look much better. You can use the software for free. There are plans to unlock all features and remove watermarks.
Pros :
Come with a streamlined interface.
Control and set video enhancement easily.
Include a face refinement model.
Support multiple input and output video formats.
Cons :
It takes more time to render a video.
It is only available to the latest operating systems.
Top 4: Video2X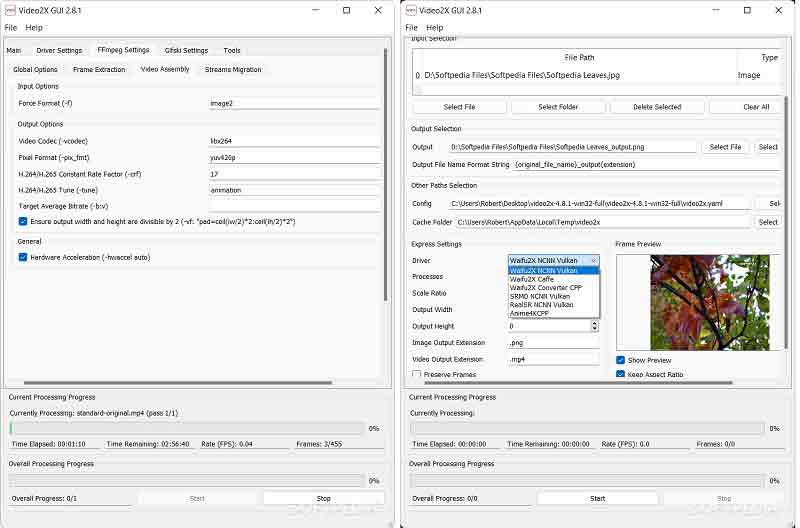 Video2X is a free video and image upscaling tool based on Waifu2X, Anime4K, SRMD, and RealSR. It relies on AI technology to upscale videos and restore details from low-quality inputs, and produce the best outputs. In addition to videos, it is also available for animated GIFs.
Pros :
Open source and free to use.
Upscale videos and GIF images.
Come with a simple GUI.
Include a lot of custom options.
Cons :
It is difficult to set up the software.
It is only available in English.
Top 5: Waifu2x Extension GUI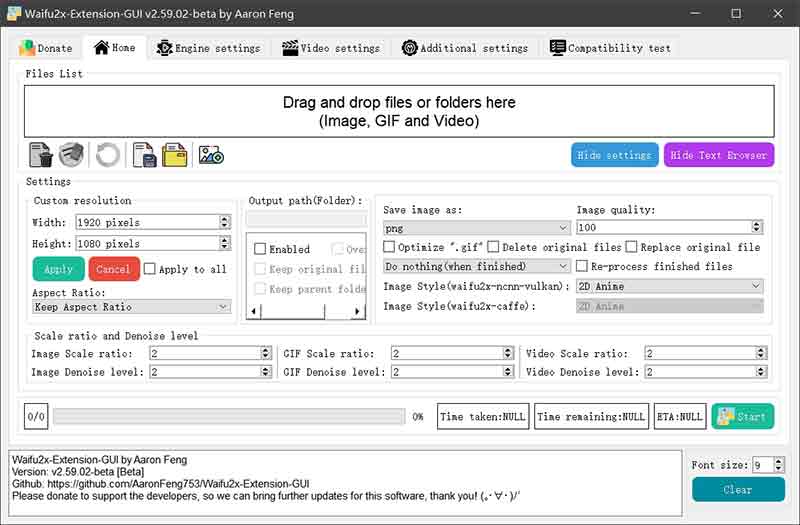 Waifu2x Extension GUI is the GUI of the AI video upscaling language, Waifu2x. The subscription costs between $5 and $10, which is pretty affordable compared to other AI upscaling software. Moreover, it allows users to adjust the number of threads for each engine.
Pros :
Process images and videos at the same time.
Compatible with almost all modern PCs.
Automatically optimize settings according to hardware.
Maintain and update frequently.
Cons :
It is only available for Windows.
The setup can be a tough job for average people.
It lacks video editing features.
Top 6: Pixop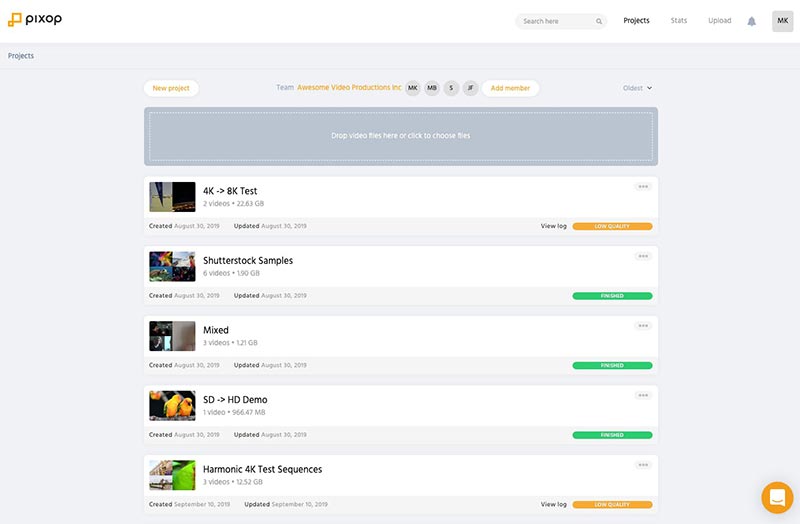 Pixop is the best AI video upscaling platform in a web browser. Although it is not as stable and reliable as desktop software, Pixop is a nice way to optimize your video quality online. Plus, it provides fantastic customer service.
Pros :
Upscale videos online.
Come with an intuitive interface.
Process multiple videos at one time.
Support 4K and 8K.
Cons :
You have to sign up to use the web app.
It is too simple for advanced tasks.
Part 2: How to Upscale a Video with AI
As you can see not all AI video upscaling software is easy to use. Some of them are difficult to set up, like Waifu2x Extension GUI. Fortunately, ArkThinker Video Converter Ultimate can help you simplify the job. We demonstrate the workflow below.
Step 1
Open a video
Launch the best AI video upscaling software after you install it on your computer. Switch to the Toolbox from the top of the window, and pick the Video Enhancer tool. Then drag and drop the desired video into the interface to open it.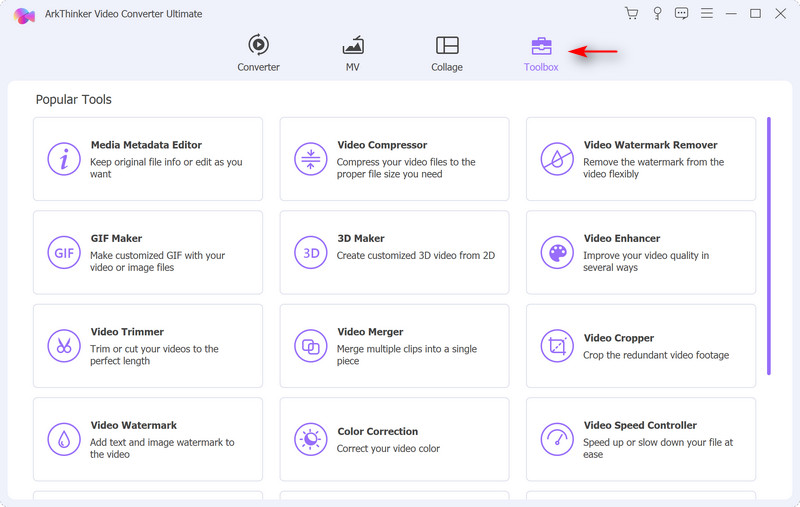 Step 2
Upscale the video
Next, you will be presented with the main interface with four options. Check the box next to Upscale Resolution. Then click the Preview button to view the effect. You can also try other options and preview the result. Once you are satisfied, set the output format and destination at the bottom. Finally, click on the Enhance button to save the AI upscaled video.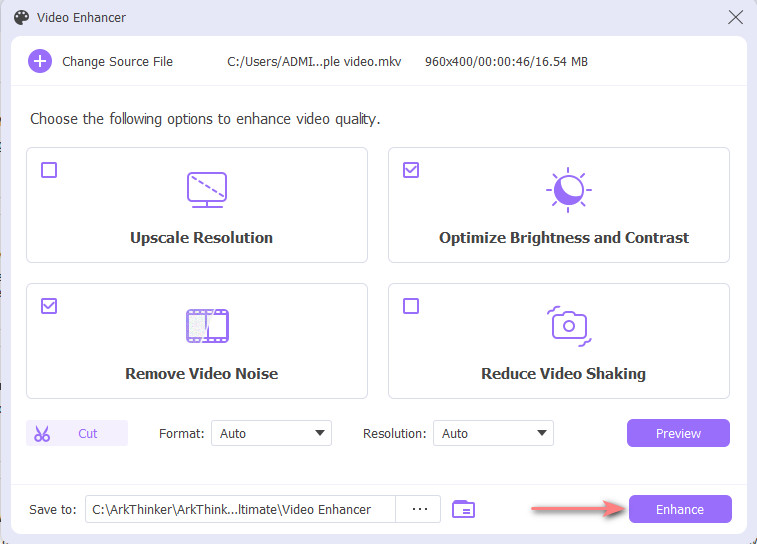 Part 3: FAQs about Upscaling Video with AI
How long does it take to AI upscale a video?
AI is trained on thousands of sample videos to get the details just right. According to our research, it takes approximately half an hour to upscale one minute of video.
Can Waifu2x upscale video?
The Waifu2x is a programming language to enhance videos by doubling the size and creating picture-perfect quality. It gives a completely different effect to your videos.
How does AI video upscaling work?
AI video upscaling adds extra pixels to a video or an image to make it viewable on a higher resolution and better quality. The AI algorithm fills in extra pixels with values it deems most appropriate.
Conclusion
Now, you should understand how to upscale a video with AI using the best AI video upscaling software. Some of them are open source and free of charge. Others require to purchase a license after the free trial. ArkThinker Video Converter Ultimate is the best choice for beginners. More questions? Please feel free to write them down below this post.
What do you think of this post? Click to rate this post.
Excellent
Rating: 4.9 / 5 (based on 264 votes)