Xbox Game Bar: How to Open, Use and Disable Xbox Game Bar
Xbox Game Bar is not new for desktop gamers on Windows 10 and Windows 11. This native widget has brought great convenience for screen capturing, broadcasting and sharing on PC. However, not every people is familiar with this Windows Game Bar.
To help you know more about Xbox Game Bar and how to record the gameplay with it, we have listed all details about it with a perfect alternative.

GUIDE LIST
Part 1. What is Xbox Game Bar?
Xbox Series are acting as a behemoth in the game console world. For video gamers who want to capture epic game moments in images or videos, Game DVR is their top choice to record and edit the gameplay. Based on this feature, the Xbox app is introduced with a powerful independent feature, which is named Xbox Game Bar, to help gamers achieve a better experience in screen capturing.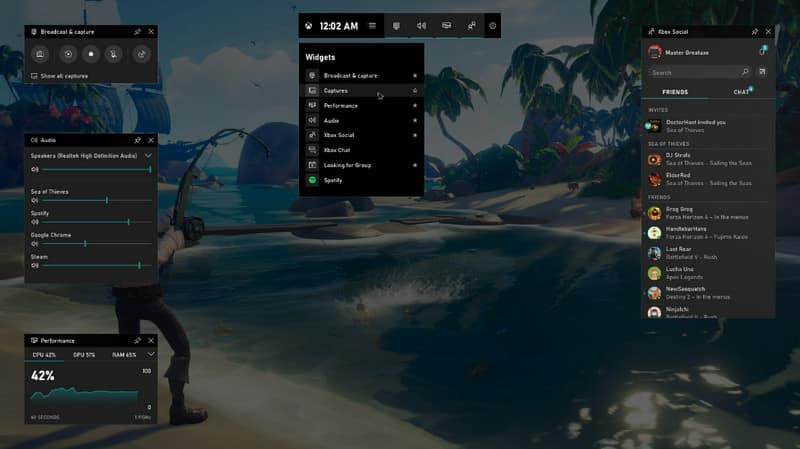 OS: Windows 10/11
Main Features:
◆ Enable gamers to capture Xbox clips in videos and screenshots easily.
◆ Provide hotkey settings (Win + G keys on the keyboard) to open the controller.
◆ Monitors the CPU, GPU and RAM performance with a line chart.
◆ Offer high-quality output for videos and audio.
Pros :
Offer features like Xbox Social and Chat to best serve gamers' habits and preferences.
Gather all basic functions to record, share and edit the recording and monitor the PC performance.
Require no download and installations.
Free and easy to use.
Cons :
Limitations on recording time and region standards.
Only support recording a single window for one app.
Fail to record the entire desktop screen.
Frequent errors and crashes to defect your game experience.
Part 2. Know More about Xbox Game Bar Shortcuts
Xbox Game Bar offers the screenshot feature to Windows gamers to take a shortcut freely whenever they want. You can either adopt the Xbox Game Bar hotkeys or click the Screenshot button manually to activate the feature. Learn from the following steps.
Step 1
Press Win + G keys together to open Xbox Game Bar.

Step 2
Then you can press Win + Alt + Prtsc keys (default screenshot hotkeys) together to take a shortcut directly.

Or you can click the Capture button on the top menu bar and enter Take Screenshot. Then click See my captures to view all your shortcuts.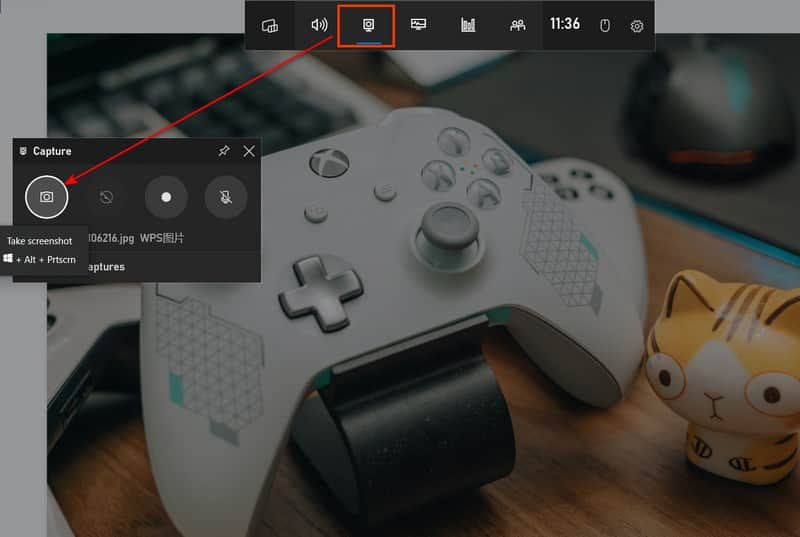 Tips: To change the hotkey settings, you can click the Settings button on the menu bar and enter Shortcuts to input your preferred hotkey match in Take a Screenshot.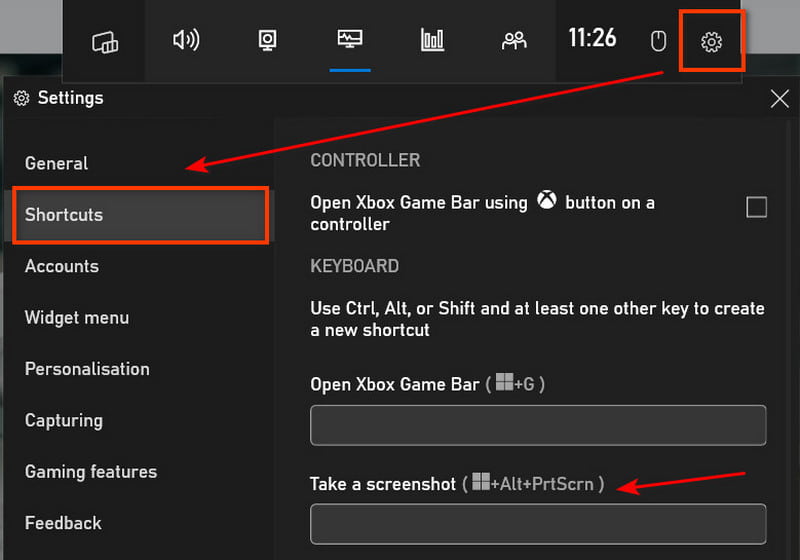 Part 3. How to Open and Disable Xbox Game Bar
Since Xbox Game Bar is built into PCs, gamers can turn on and turn off Xbox Game Bar with easy steps. Here is what you can do.
How to Open Xbox Game Bar on Windows 11/10
You can open Xbox Game Bar quickly with hotkey settings.
Step 1
Launch an Xbox game app or any target on your PC before you start recording.
Step 2
Tap Win + G hotkeys together or use the controller to open the Xbox Game Bar.

How to Disable Xbox Game Bar on Windows 11/10
To switch off the Xbox Game Bar feature on your PC, we will introduce you to three practical methods to uninstall or remove Xbox Game Bar.
Method 1. Cancel the entrance via a controller
Step 1
Click the Windows button on your keyboard and open Settings.
Step 2
Then you can visit Gaming > Xbox Game Bar. Toggle the game bar off.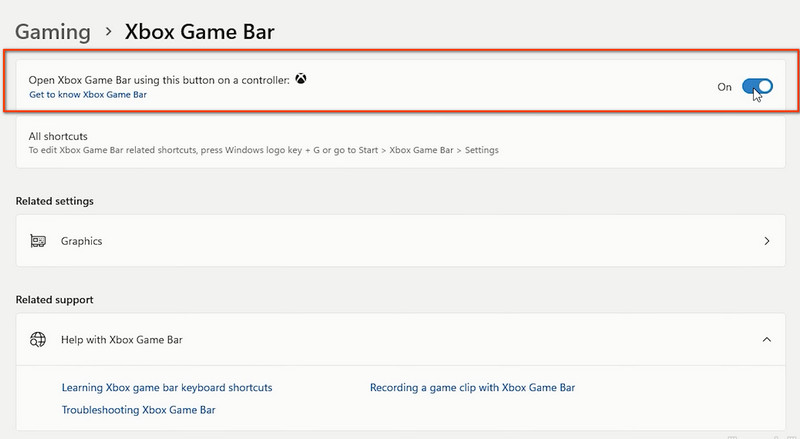 Method 2. Ban the permission though app settings
Step 1
Visit Windows > Settings > Apps in order and enter the Installed apps section.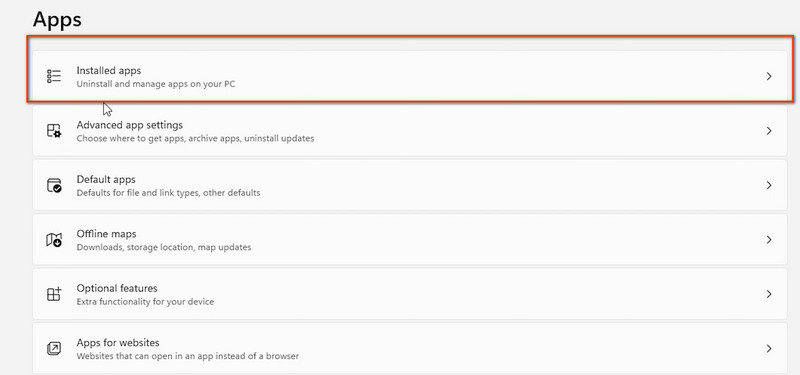 Step 2
In the following window, scroll down the app list to find Xbox Game Bar. Click the Three Dots button and choose Advanced options.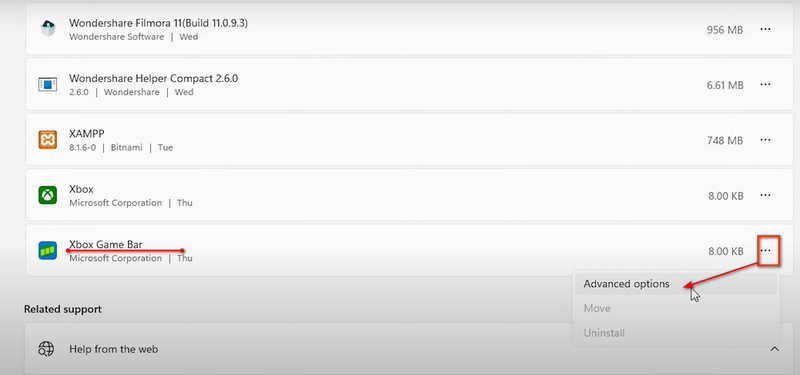 Step 3
Then move to find the Background apps permissions column. Drop down the list and choose Never to disable Xbox Game Bar run in the background.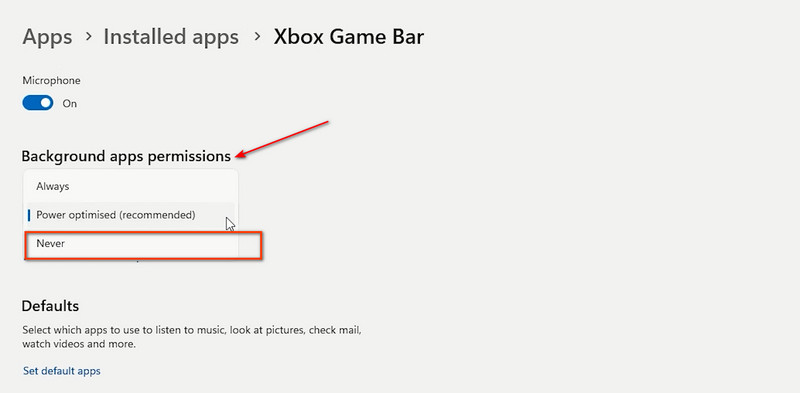 Step 4
Scroll down and find Terminate. Click the Terminate button to end Xbox Game Bar and all related activities.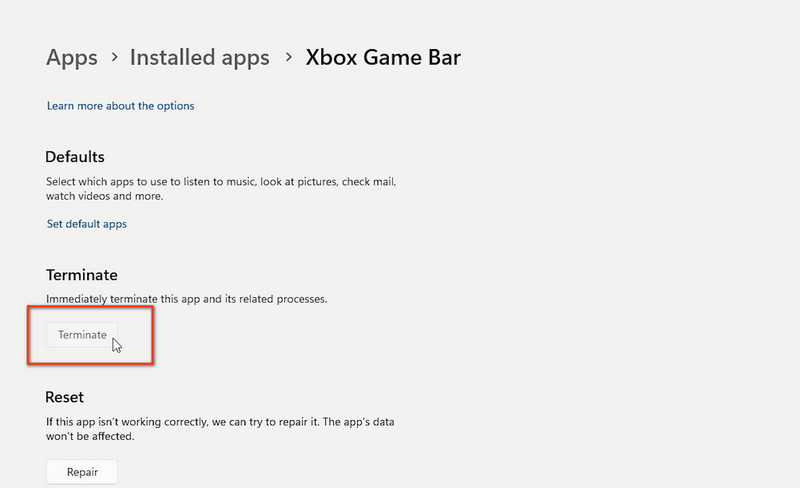 Method 3. Make changes in the Local Group Policy Editor
Step 1
Input Gpedit in the Search Bar and click the Enter key to continue.
Step 2
Under the Local Computer Policy section on the list, move to Computer Configuration > Administrative Templates > Windows Components > Windows Game Recording and Broadcasting.
Step 3
Double click the Enable or disable Windows Game Recording and Broadcasting in the pop-up window, then click the Disabled option and Apply button. Click OK to save the changes.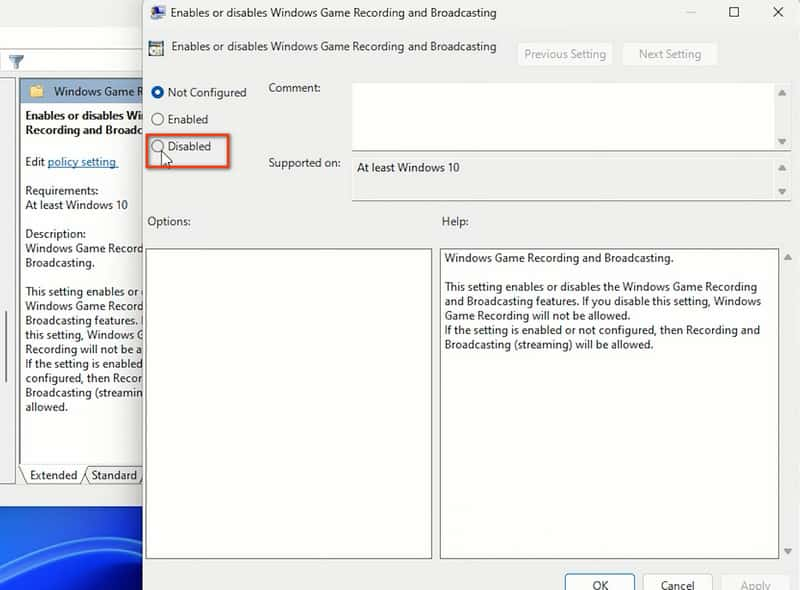 Step 4
Restart your PC and the Xbox Game Bar feature will be disabled automatically.
Tips: Xbox Game Bar may not be your best game recorder with system requirements and recording limits. Continue reading and you can get an optimized choice.
Part 4. How to Record with Xbox Game Bar
Step 1
Launch and open Xbox Game Bar (Part 3).
Step 2
Customize the record settings with the buttons on the top menu bar. You can open the Widget Menu or Enter Audio, Capture, Performance, Resources, Xbox Social, Settings and more individually to make changes.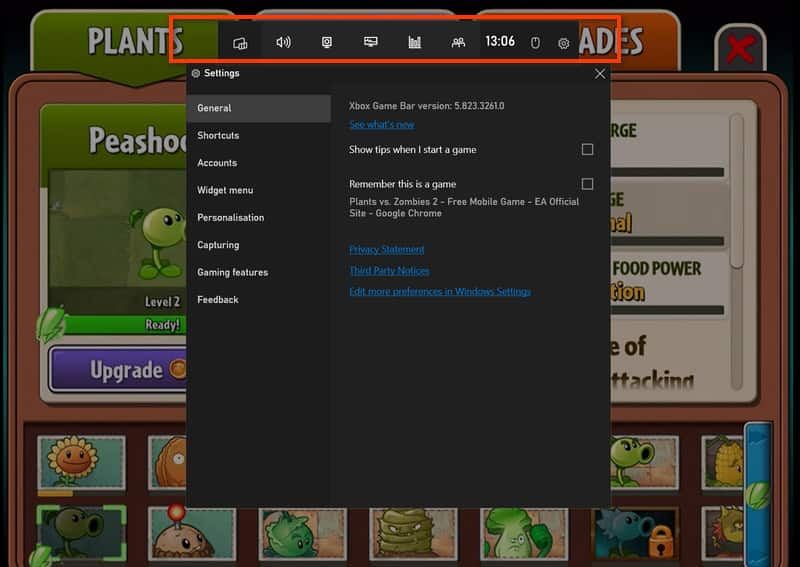 Step 3
Press Win + Alt + R to start and stop recording anytime you want.

Or you can manually visit Capture > Start Recording > Stop Recording to complete the process.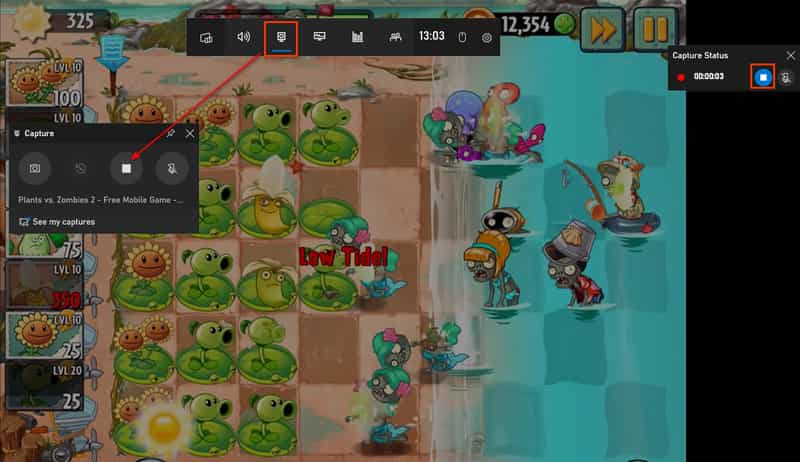 Tips: For those who want to do voiceover within the Game Bar, you can visit Settings > Gaming > Captures to enable audio capturing. Here you can also adjust capture location, max recording length, video quality, etc.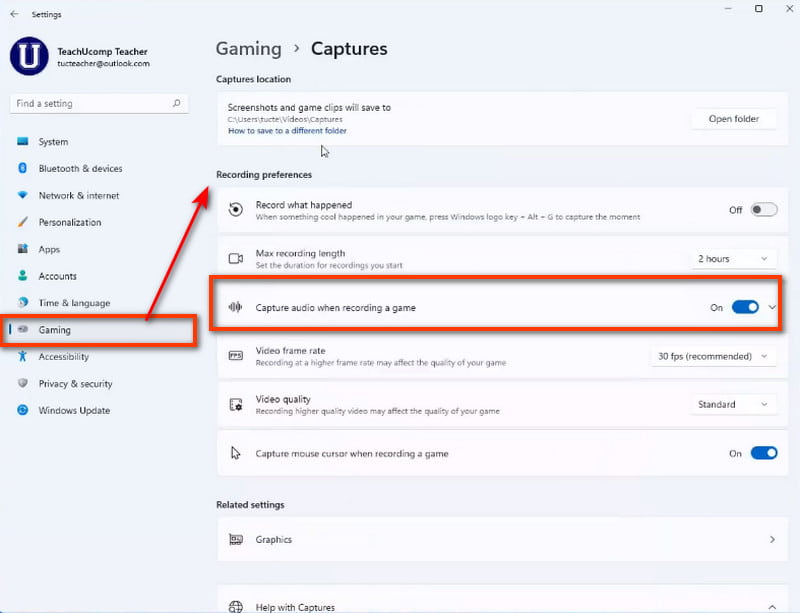 Part 5. Best Alternative: ArkThinker Screen Recorder
What can you do with Xbox Game Bar not working and recording? After you uninstall the Xbox Game bar, what other alternatives can you turn to for a smooth gameplay recording? Here we recommend you give ArkThinker Screen Recorder a shot.
Unlike Xbox Game Bar, ArkThinker Screen Recorder can be performed on most games without any limitations. You can not only record a single game interface but the whole desktop or a custom window. What's more, in contrast to 4 hours of recording at maximum within the Xbox Game Bar, you can screen capture for any time length freely with an HD output.
ArkThinker Screen Recorder
Record gameplay videos with no laggings, delays or slowing CPU.
Selective sound resources to record system and microphone audio.
Produce HD videos with lossless sound quality.
Pool powerful tools together to edit your recorded videos easily.
Compatible with the latest iOS and Android devices.
Step 1
Download and install ArkThinker Screen Recorder based on your devices. Launch it and open the Game Recorder section on the main interface.

Step 2
Click the Drop-Down button in the window section to select your wanted area for recording. Turn on the System Sound. If you want to record yourself and your voice in the video, turn on the Webcam and Microphone, respectively as well.

Step 3
Click the REC button to start recording. Then tap the Stop button to complete the process. In the following window, you can preview the video effect. Move to Done to continue.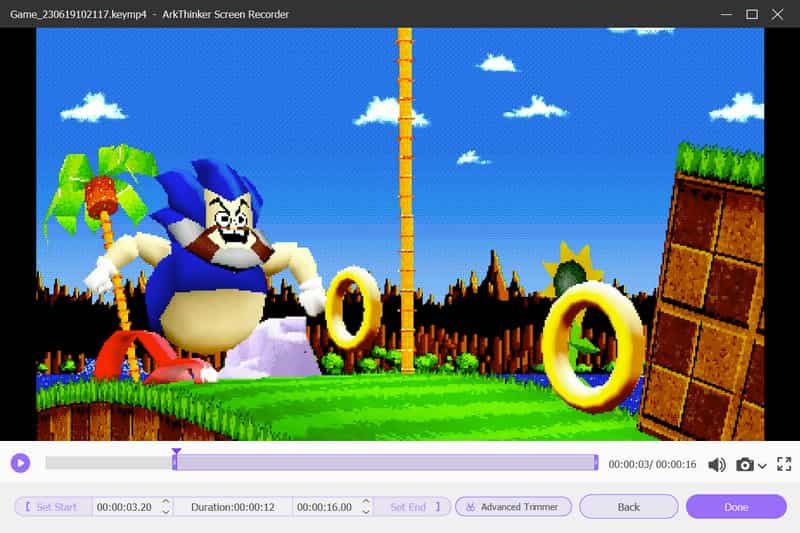 Step 4
Then you can view all recordings in the History list. Here you can click buttons to play, edit, delete the video or open the file folder as you want.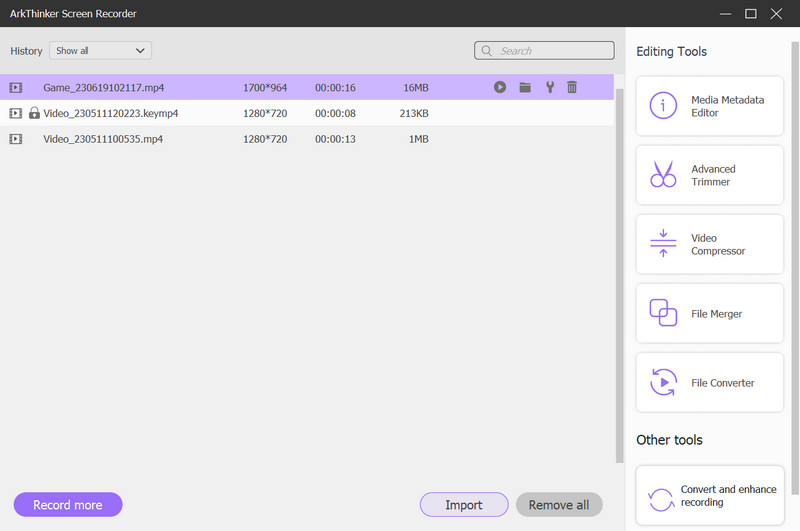 Part 6. FAQs of Bandicam Screen Recorder
Do I need Xbox Game Bar on my PC?
Xbox Game Bar is suitable for gamers who desire all-in-one widgets for gameplay recording, device performance monitoring, online chatting and more. If you are simply a vlogger or want to make a video tutorial, this may not be your perfect choice on PC.
Is it OK to delete Xbox Game Bar?
To save you from system crashes, constant lagging or a slower CPU, you can choose to uninstall Xbox Game Bar via Settings on your PC. And you can turn to other alternatives like ArkThinker Screen Recorder to capture a smooth and HD video.
How many fps can Xbox get?
The latest Xbox Series S enables users to get 120 fps (frames per second).
Does the game bar slow down PC?
Most probably. To get an HD video, GPU (graphics per unit) power is needed to monitor and process the creation. Since it also takes GPU power to ensure your game playing, your device performance may be eclipsed.
What do games use to record gameplay for free?
ArkThinker Free Screen Recorder Online is a top notch to record gameplay for free. You can start recording games within a few clicks and share the video to other platforms like YouTube, Facebook, Twitter, etc.
Conclusion
This post has pooled all information about Xbox Game Bar review with step-by-step instructions. For both mobile and desktop gamers, you can also gain a smooth and high-quality game video via ArkThinker Screen Recorder. Hope you can enjoy screen recording during the process.