Full Nvidia ShadowPlay Review and Best Recorder Alternative
Nvidia ShadowPlay offers a convenient way to capture gameplay for GeForce graphics card users. It lets you easily record and share high-quality gameplay videos and live streams with your friends. This post tells what Nvidia ShadowPlay is, its hotkey, how to use ShadowPlay, and explains some main reasons why Nvidia ShadowPlay is not recording. Moreover, you can get a great ShadowPlay alternative to better capture your greatest gaming moments.

GUIDE LIST
Part 1. What Is Nvidia ShadowPlay
Nvidia ShadowPlay is a free game recording software that allows you to capture gameplay footage while keeping a good game performance. It uses Nvidia's hardware-accelerated H.264 video encoder to record high-quality videos smoothly. You can use ShadowPlay to record your gameplay moments and stream live game sessions to platforms like Twitch.
Nvidia ShadowPlay Features
Nvidia ShadowPlay is powered by hardware H.264 video encoder to capture high-quality gameplay videos. It lets you record up to the last 20 minutes of your gameplay in its Shadow Mode. It also offers a Manual Mode to capture videos without length limits. ShadowPlay gives a fast output speed of up to 50 Mbps. You can capture a 15-second GIF from your game recording and upload it to social media like Google or Facebook.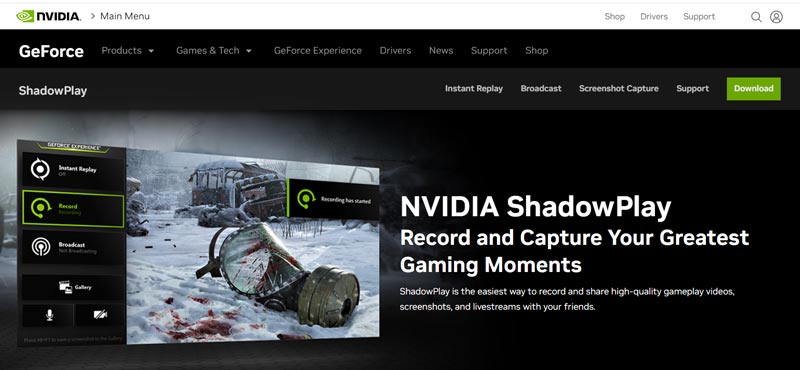 ShadowPlay is available through the Nvidia GeForce Experience software. It can automatically capture your best gaming moments. You can download your favorite highlight from the Nvidia website and share it on social media. Nvidia ShadowPlay lets you quickly start a Twitch, YouTube, or Facebook Live broadcast. More importantly, it can record your gameplay with minimal performance impact. The software is designed to have minimal impact on in-game performance, meaning gamers can record or stream gameplay without noticeable lag or performance issues.
Nvidia ShadowPlay Hotkey
You can use Nvidia ShadowPlay hotkeys to access different features through its overlay. By default, you can press Alt + Z to open or close NVIDIA ShadowPlay. When capturing a screenshot, press the Alt + F1 keys. Alt + F10 can record the last 5 minutes of your gameplay. You can press Alt + F9 to turn on or turn off the manual recording feature. The Alt + F12 hotkey is used to enable or disable the FPS counter. To check other Nvidia ShadowPlay hotkeys, you can go to the Preferences from the NVIDIA ShadowPlay overlay and choose Keyboard shortcuts.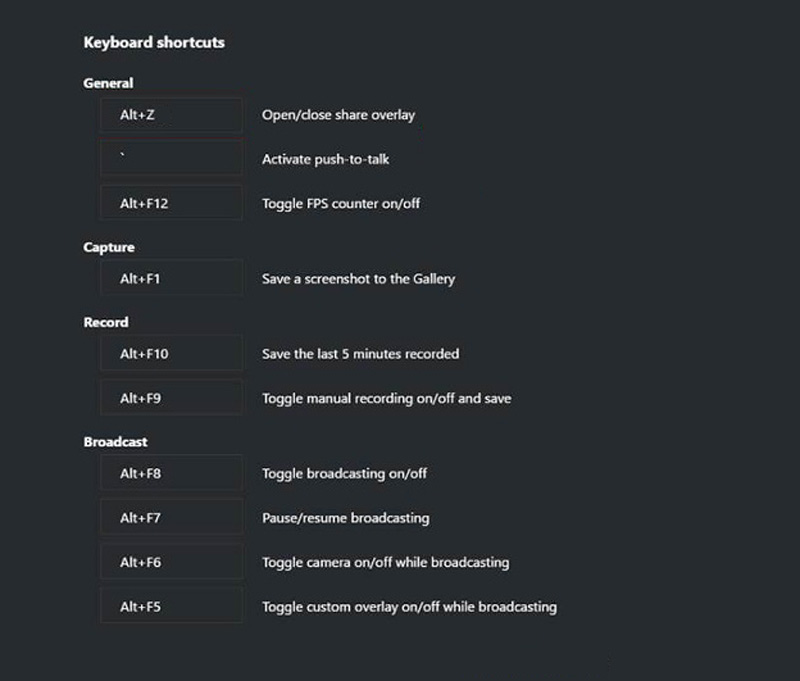 Nvidia ShadowPlay Download
To download ShadowPlay on your computer, search for Nvidia ShadowPlay on a web browser and navigate to its official website. Click the Download button in the top-right corner to reach the GeForce Experience downloading part. Click the Download button to install it.

Part 2. How to Use Nvidia ShadowPlay
Free download the GeForce Experience software on your computer and launch it. Sign in with your account. After that, you will be taken to its Home window. Here you can access your games and apps on this computer.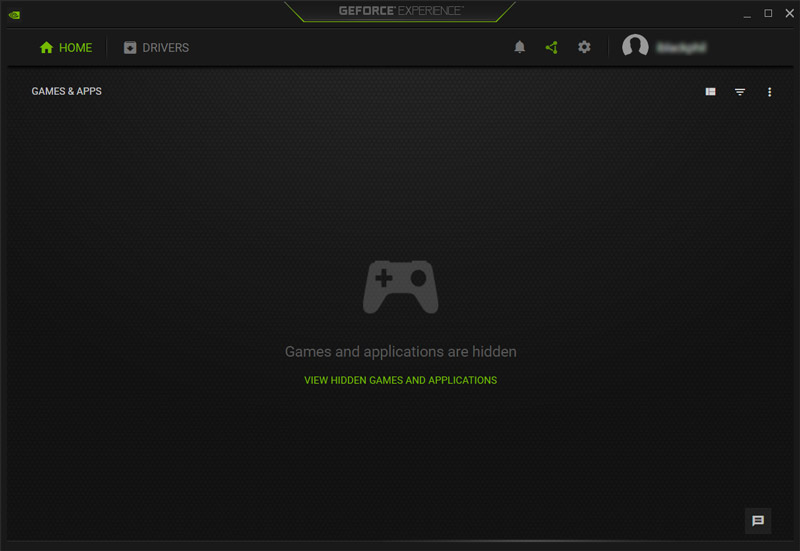 Click the Open in-game overly icon to access Nvidia ShadowPlay. You can select features like Record, Instant Replay, Broadcast Live, and Screenshot or configure options such as recording quality, audio settings, and shortcut keys.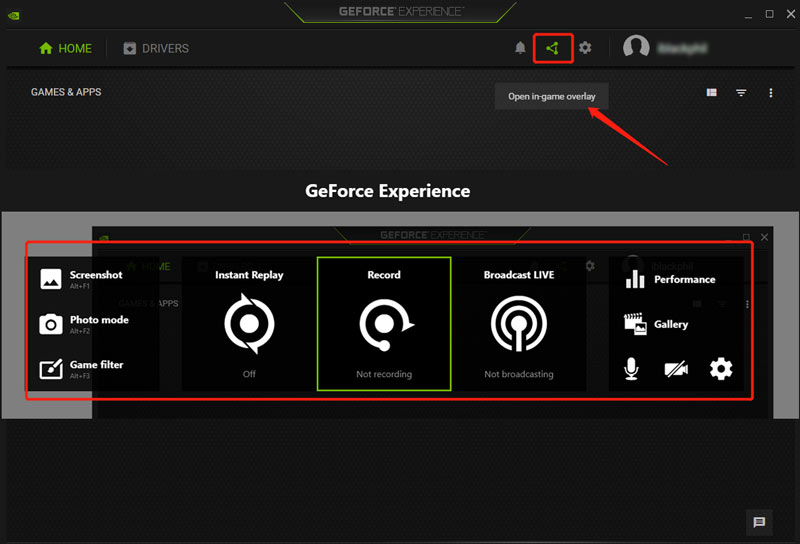 When these settings have been configured, you can start recording your gameplay by pressing the hotkeys or toggling the instant replay or record buttons.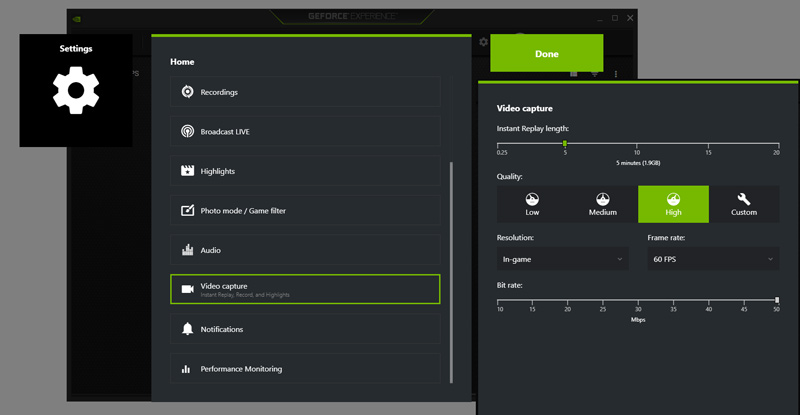 Part 3. Why Nvidia ShadowPlay Not Recording and Ways to Fix
Are you getting the ShadowPlay recording wrong monitor error, Nvidia ShadowPlay not recording, or other ShadowPlay not working issues?
There could be several reasons why Nvidia Shadowplay is not recording. You must ensure your computer meets the minimum system requirements for using Nvidia Shadowplay. In addition, you should check if Shadowplay supports the game.
Sometimes, antivirus software can cause Shadowplay not to record. You can temporarily close antivirus software to troubleshoot ShadowPlay not recording. You can also update drivers and the Windows operating system to get the Shadowplay recording functionality.
When Nvidia Shadowplay is not recording, you can check its settings and ensure storage is available. Sometimes, you need to disable the In-game overlay to fix the ShadowPlay not working issue. Also, you should check your GPU usage and close any unnecessary programs. If the problem still exists, you can try uninstalling and reinstalling the software to repair corrupt or damaged program files.
Part 4. Best Game Recorder Alternative to Nvidia ShadowPlay
If you are not satisfied with the gameplay recording feature of Nvidia ShadowPlay, you can turn to its best gameplay recorder alternative, ArkThinker Screen Recorder. It has an individual Game Recorder to capture your greatest gaming moments with high quality. It is compatible with both Windows 11/10/8/7 and macOS. Besides gameplay recording, it lets you capture webcams, computer screens, active windows, and music.

You can free download and open this Nvidia ShadowPlay alternative and select the Game Recorder. You can choose the game you want to record, turn on or off Webcam, and select the audio recording source based on your need. Then click the REC button to start capturing your gameplay without limits.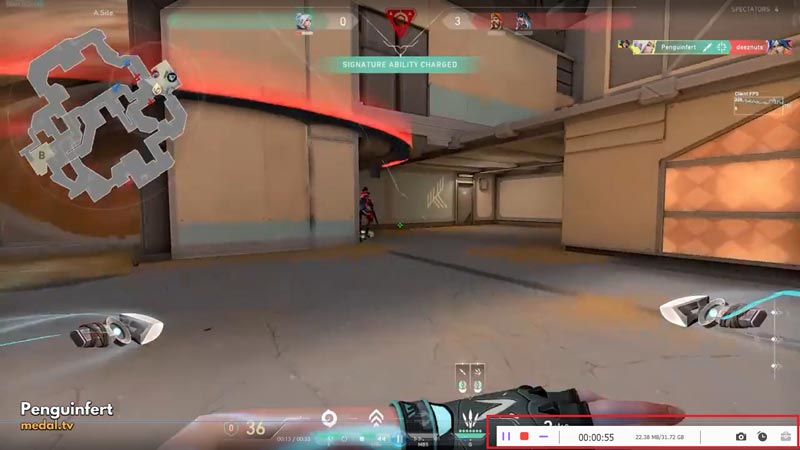 Part 5. FAQs of Nvidia ShadowPlay
How to change ShadowPlay hotkeys?
Display the Nvidia ShadowPlay overlay and click the Preferences option. Scroll down in the pop-up menu to choose Keyboard shortcuts. Then you can check and change ShadowPlay hotkeys.
What are the Nvidia ShadowPlay system requirements?
Nvidia ShadowPlay is only available for Windows. You can use it on a Windows 7, Windows 8, Windows 10, or Windows 11 computer. Also, you must ensure at least 2GB of system memory of RAM and 1 GB of disk space. It requires GeForce GTX 650 or higher desktop GPU. If you use the newest GeForce Experience, the share requirement of your desktop GPU should be GeForce GTX 750 or higher. A notebook GPU should be GTX850M, 860M, 950M, 960M series, or higher.
How can I enable Nvidia ShadowPlay?
You need to download the Nvidia GeForce Experience software to access ShadowPlay. When you want to capture your gameplay, press the Alt + Z keys to display the Nvidia ShadowPlay tab and choose Record.
Conclusion
Nvidia ShadowPlay is a powerful, easy-to-use game recording software that captures high-quality gaming videos without impacting in-game performance. This post gives you a full ShadowPlay review to explain its key features and how to use ShadowPlay. Moreover, you get some useful tips to fix the Nvidia ShadowPlay not recording issue.
What do you think of this post? Click to rate this post.
Excellent
Rating: 4.9 / 5 (based on 449 votes)