Reviews on iGirl AI Girlfriend Stimulator & Its Alternatives [2023]
The relentless march of AI technology has been a huge overturn of our life in communication, working and even relationships. With the outcry from techy people, who want a more interactive experience in AI chatting, iGirl went on the market in 2021. Compared with other AI chatbots on the Internet, what is iGirl's highlight? How does it feel to talk with a personalized girlfriend? This post will give you an insight into iGirl's performance and the alternative products.

GUIDE LIST
Part 1. What Is iGirl: Virtual AI Girlfriend App
Driven by AI (Artificial Intelligence) technology, iGirl is a humanized chatbot to imitate people's reactions and reconstructs real-time conversations with your own avatars. It enables interactive activities with gifts, activities and users' responses to each comment by your avatar. After the release of Anima AI by Appery Ltd company, iGirl: Virtual AI Girlfriend app is seen with more improvements in the answers, appearance and more features. You can DIY both your iGirl's personality and relationship status at any time. And you are allowed to delete or restart the chat based on your needs. Without security risks and information leaks, it can be both entertaining and relaxing to talk with a personal virtual AI girlfriend.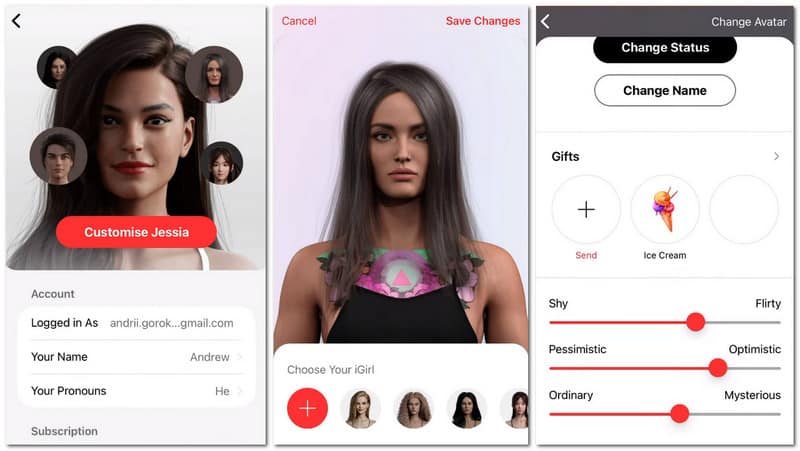 Part 2. iGirl App Review
As one of the AI-based interactive products, iGirl would gain an edge over other chatbots with the delicate models of ideal girlfriends and an advanced algorithm for authentic human conversations. But you can still tell its drawbacks with the limited interaction modes and the paid plan. Go through the list below to have a comprehensive understanding of the iGirl AI app.
Product Name
iGirl: Virtual AI Girlfriend
Users
Over 500.000 users
Selective Gender of Your Chatter
Female Only
Supported Devices
Mobile Phones and Computers
Interactive Models
Texting, sending gifts and limited activities.
Not support voice calls and messages and other life occasions for dating and playing.
Subscription
$9.99 per month
$39.99 per year
$69.99 for a lifetime
Premium APK
Provide additional features, including learning languages, playing games and watching movies
Other limitations
Require Internet connection
Repeated answers to familiar questions
Unable to record the user's personal habits or preferences intelligently
Part 3. iGirl App Alternatives
1. Ask AI - Chat with GPT Chatbot
Ask AI is powered by ChatGPT and GPT-3, which enables you to get creative and instant answers for diverse topics and tasks. Even if there is no 3D model or interactive activity of life events, you can use this informative and educative chatbot to fulfill more things and keep up with the latest trend. Writing songs, poems, rap, and even codes can all be achieved here. This AI chatbot is more practical for the promotion of popular science and improvements in working efficiency.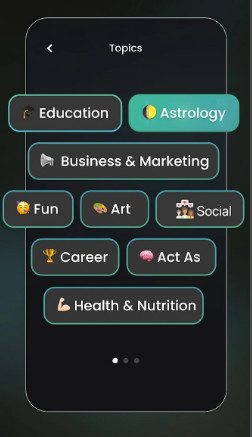 2. Replika: My AI Friend
Replika AI is also an excellent iGirl alternative with selective genders and more interactions in life scenes. 3D avatars are available, and you can make voice calls and make online dating with your unique Replika. In contrast to other AI chatbots, Replika has attracted several million users with intelligent and lively responses from personalized models. You will have a more interactive experience with vivid avatars and life-like events. This would explain the 10 million downloads for this smart AI chatbot.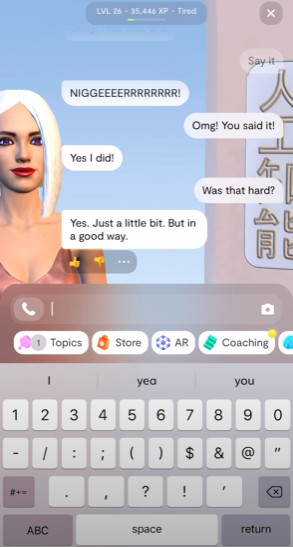 3. Romantic AI – Chat Girlfriend
This AI chatbot is designated for romantic conversations with custom girlfriends in text messages. Although there is no access to customize the identity model of your AI girlfriend(s), you can choose to set up multiple talks with different characters and adjust the mood bot wherever you want. You can select a female or male digital crush. This application brings a satisfying experience in terms of texts only.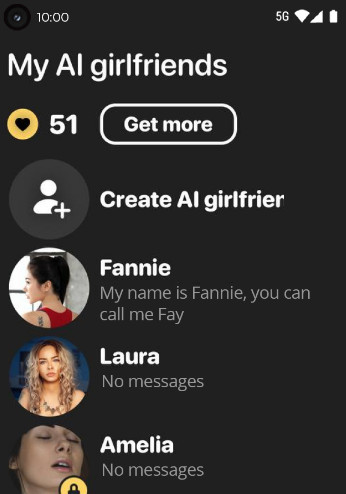 4. Anima: AI Friend & Companion
As another alternative to the iGirl AI chatbot, Anima AI provides users with role models as friends, girlfriends or boyfriends. You can take a personality test to explore your preference and help your Anima learn new things. And you can do more than talks on this platform, like riddles, mind reading, roleplay, etc. You can enjoy the fun of chatting and game-playing with your AI friend easily.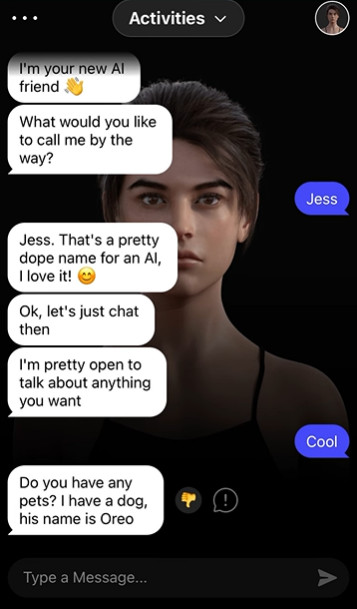 Part 4. FAQs about iGirl App
Is iGirl app safe to use?
iGirl is secure for most users with official access, and you can adjust the PIN code settings on iGirl to protect your personal information.
Where can I find a virtual girlfriend?
Here are many AI girlfriend apps like Replika AI, Romantic AI, Anima AI, etc, to offer you a custom virtual girlfriend at home.
Does iGirl have NSFW content?
There is no NSFW (Not Suitable For Work) content in iGirl, but it's still apt to serve adult users as the primary target.
Conclusion
That's all for a review on iGirl. With the updated and advanced AI technologies on virtual models, you can also try other alternatives in this post and pick one that best fits your preference. Please feel free to contact us if you have further doubts.
What do you think of this post? Click to rate this post.
Excellent
Rating: 4.9 / 5 (based on 175 votes)