Top 5 Picks for the Best Tape Recorders for High-Quality Audio
Many people are still looking for the best tape recorder to record audio. This kind of portable device can capture the voice at any time. But do you know which one is the best in 2023? This post collects 5 devices to recommend you after reviewing real user experiences. And if you are not convenient with using the best tape recorder, this post will also give you other software to help you record your voice.

GUIDE LIST
Part 1: Top 5 Best Tape Recorders in 2023
1. Olympus WS-852 Digital Voice Recorde
Olympus WS-852 Digital Voice Recorder is a tape recorder with 8 GB internal memory, allowing plenty of recording time. And it has advanced technology to detect voice and start recording the voice automatically. And its price is reasonable so that individuals can afford this recorder for daily use.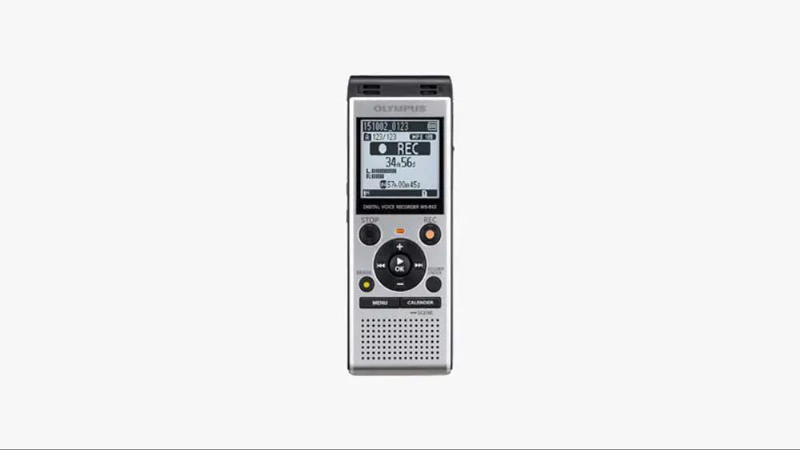 Pros :
Have a USB port to transfer files to the computer quickly.
Have built-in stereo microphones.
Cons :
No external microphone support.
No external memory option support.
2. Zoom H1n Portable Digital Recorder
Zoom H1n is one of the best sound tape recorders for those looking for a portable and easy-to-use digital recorder for basic audio recording needs. This device can record high-quality audio recording up to 24-bit and 96kHz. And it has a long battery life which can work 10 hours.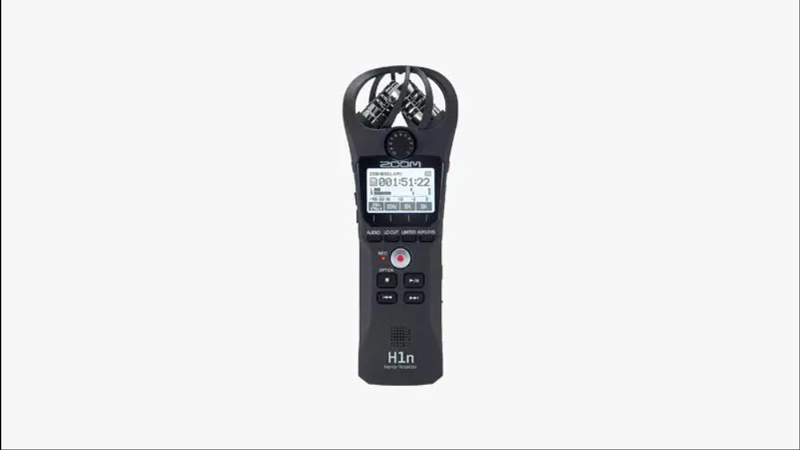 Pros :
Have a built-in speaker and headphone jack.
Stereo X/Y microphone configuration.
Cons :
Have limited storage capacity, which needs a microSD card.
No audio editing capabilities.
3. Tascam DR-40X Four-Track Digital Audio Recorder
The Tascam DR-40X is a handheld, four-track best digital tape recorder designed to capture audio in various settings, including music recordings, podcasting, field recording, and more. It allows you to record in internal and external microphone modes. It also supports dual recording and creating a safety track with lower recording levels to prevent overloading.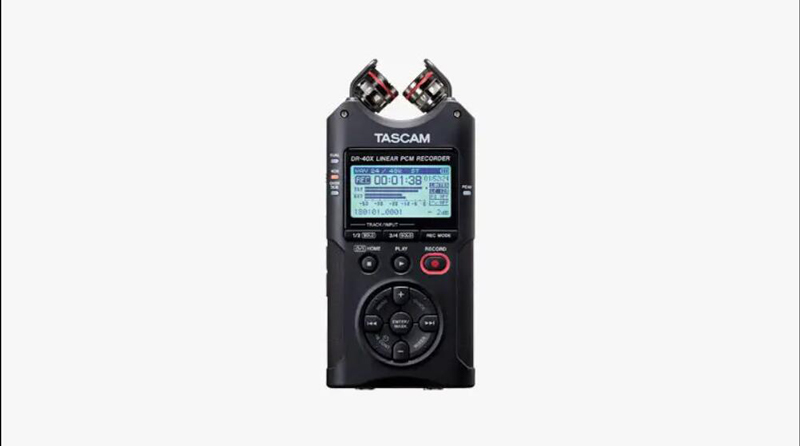 Pros :
Versatile recording options can record audio in different ways.
Record audio in WAV and MP3 formats up to 24-bit/96kHz.
Cons :
Have no low-cut filtering and limiter.
No built-in rechargeable battery and require AA batteries.
4. Sony SX Series MP3 Recorder
The Sony SX Series MP3 Recorder is a digital voice recorder designed for voice and audio recording, note-taking, and dictation. It comes in several different models, including the Sony ICD-SX800 and ICD-SX733, which vary in terms of storage capacity, microphone quality, and other features.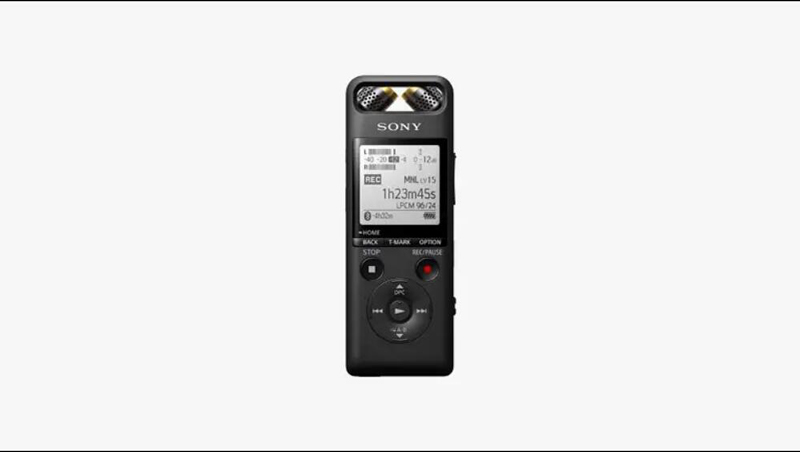 Pros :
Offer large storage capacities to store many hours of audio recordings.
Support MP3 and Linear PCM recording.
Cons :
Require 2 AAA batteries, which is inconvenient.
The built-in microphone has low quality.
5. Roland High-Resolution Audio Recorder
The Roland R-07 High-Resolution Audio Recorder is one of the best portable tape recorders designed to capture high-quality and various audio formats. It supports recording in different audio formats, including WAV, MP3, and FLAC. It also has a built-in stereo microphone and a microphone input for external microphones. And storage space of this device is low. If you want to save audio in it, you may need to compress the audio files first.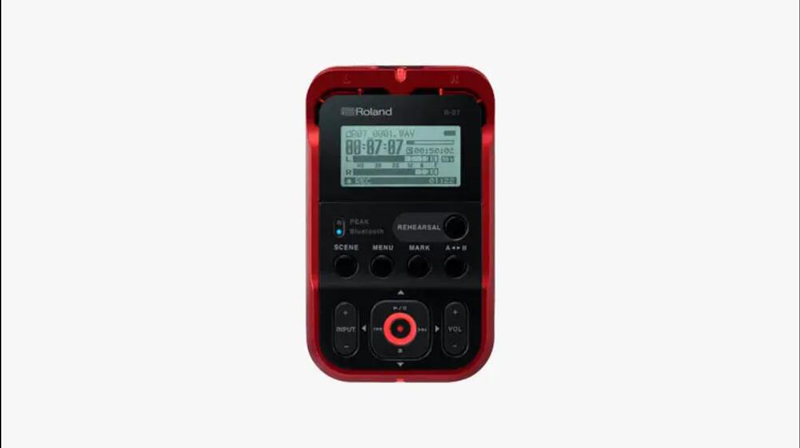 Pros :
Have a large LCD screen that provides clear information.
Support recording in multiple audio formats.
Cons :
No built-in speaker for playing recorded audio.
Have limited internal storage space and need an SD card.
Part 2: How to Record Digital Voice without Tape Recorder
If you do not have the best tape recorder and need to capture the voice, you can use ArkThinker Screen Recorder. This software on the computer could easily capture the system sound and microphone sound. You can use this in an emergency when you are not holding a portable tape recorder. Moreover, it has many audio editing tools you can use after recording the voice.
ArkThinker Screen Recorder
Record audio in high quality without background noise.
Merge your multiple recorded audio into one file.
Convert the audio file to any format you want to share.
Hardware acceleration makes the recording fast without any delay.
Step 1
The steps to use this software to record your voice are straightforward. You should click the Audio Recorder button on the main screen to start recording your voice.

Step 2
To adjust the audio effect, you can click the Drop-down icon of the microphone. And set the Microphone noise cancellation and Microphone enhancement.

Step 3
When you finish the recording, you can do some simple trimming work before you output the audio. And you can choose the format you want to output for your audio file.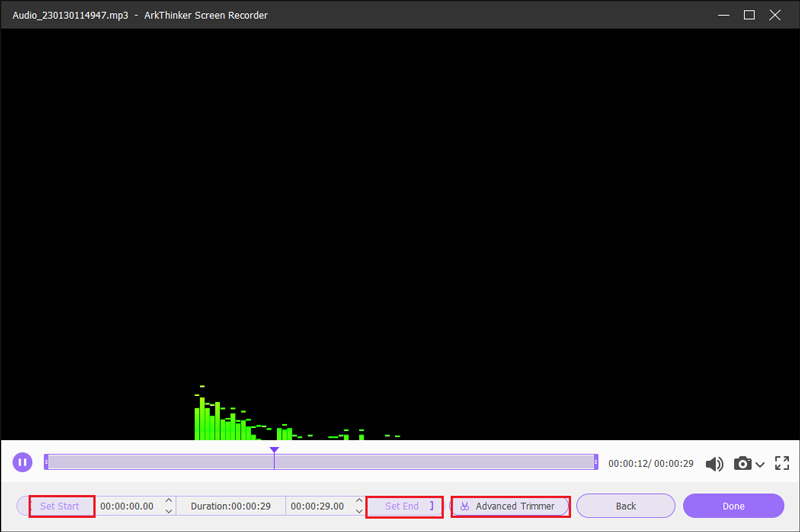 Part 3: FAQs about Best Tape Recorder
What should I pay attention to when buying a tape recorder?
When buying a tape recorder, you should consider recording quality, compatibility, convenience of use, portability, and connectivity options. You also need to consider the type of microphone and speakers included with the device and any additional features such as noise reduction or built-in editing capabilities.
What is the difference between an analog recorder and a digital recorder?
Analog tape recorder uses magnetic tape to record the audio signal and play it back. In contrast, digital tape recorder uses digital audio files stored on a memory card or hard drive.
Which tape of recorder is the best?
There is no best product; every tape recorder could meet different requirements. But if you want qualified products, you can buy some famous brands, including Sony, Tascam, and Nakamichi.
Conclusion
Now you must have found the best tape recorder for yourself. You can choose the one with a suitable price and enough features. Moreover, if you find this portable device is out of battery or not around you, but you still need to record something. Try to use ArkThinker Screen Recorder to capture your voice. This recorder has many audio editing features like adjusting audio volume, trimming audio, etc. It aims to give you the best experience.
What do you think of this post? Click to rate this post.
Excellent
Rating: 4.9 / 5 (based on 131 votes)