Check Instagram Video Length Limit and Learn to Cut Videos for Instagram
You can share all types of videos on Instagram, such as Stories, Reels, Live, and standard video clips. You should know the Instagram video length limit before you post content on its platform, considering that there are ideal Instagram video lengths for different types. You can keep reading to check the Instagram video length requirements and learn how to trim videos for posting on Instagram.

GUIDE LIST
Part 1. Instagram Video Length Limit
As mentioned above, Instagram allows you to post different types of videos. You can upload a video file from 3 seconds and 60 minutes based on the specific category you like to post. Instagram sets different video length limits for the Story, Reel, IGTV, Feed, Instagram Live, Ads, and more.

Instagram Story video length
When you want to post a video to Instagram Story, you should make the video length less than 15 seconds. Otherwise, your posted video will be divided into lips of 15 seconds. If you directly upload a 60-second video to Instagram Story, you will get 4 Stories with 15 seconds each. You should trim your video first to ensure you keep all valuable content and then share it on Instagram.
Instagram max video length for Feed
The maximum video length for Instagram Feed is 60 seconds. You can post an Instagram Feed between 3 seconds and 60 seconds. When you upload a video longer than 60 seconds, the Instagram app will require you to trim it and keep a 60-second frame.
Instagram IGTV video length limit
The max Instagram IGTV video length varies depending on which device you upload the video. You can post an IGTV video of up to 10 minutes from your iPhone or Android. You can upload a 60-minute IGTV video when you post it on a computer. Your posted IGTV video on Instagram only shows a 15-second preview, and visitors need to press Keep watching to check the whole video.
Instagram Reels video post length
Instagram Reels allows you to upload short and entertaining videos of less than 60 seconds. Reels is mainly used for sharing fun videos with friends, just like TikTok does. Generally, you are encouraged to capture and edit 15-second videos. You are offered various options to add background music, apply effects, and do other editing operations to create videos.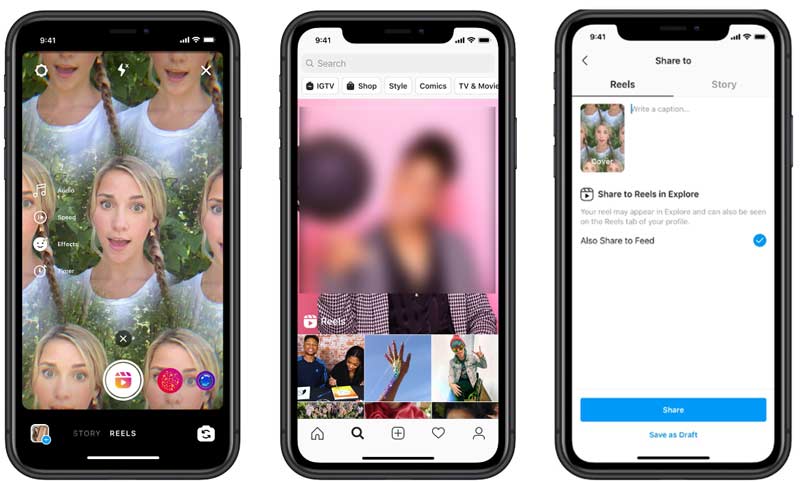 Instagram video ad length
Instagram ads have different video length limits. The max video length for Story video ads is 15 seconds. You can post a Feed video ad between 3 seconds and 120 seconds. You are allowed to upload your ad video to Preview and check the effect.
Part 2. How to Trim and Adjust Video Length for Instagram
The Instagram app is designed with many valuable tools to capture and edit your videos. You can use them to edit your video, adjust the video length, and then post it on Instagram. Also, you can use a powerful video editor for Instagram to optimize your video and enhance its quality. Here we strongly recommend the easy-to-use Video Converter Ultimate to trim and adjust Instagram video length.
ArkThinker Video Converter Ultimate
Specially-designed Video Trimmer to adjust Instagram video length.
Offer useful editing features, including trim, combine, crop, enhance, etc.
Edit the video and convert it to Instagram supported format with high quality.
Support 8K/5K/4K, HD, and SD videos in all commonly-used formats.
Step 1
Download and launch this video editor for Instagram on your computer, click Toolbox to display more tools, and scroll down to choose Video Trimmer. You can browse and import your video from the pop-up window. All popular video formats are supported.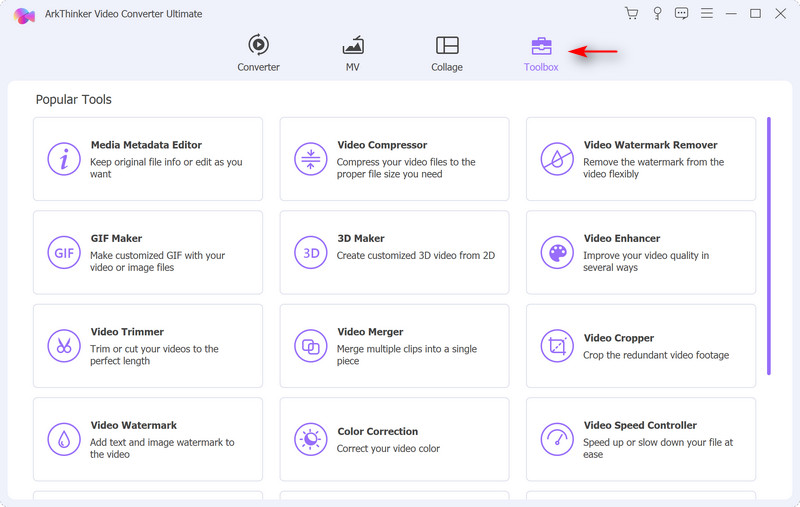 Step 2
Drag the left and right trimming bars to adjust the video length for Instagram. You can also set the Start and End times to trim it. This video editor for Instagram is equipped with other helpful functions like Add Segment and Fast Split. You can merge several video clips into one if you need.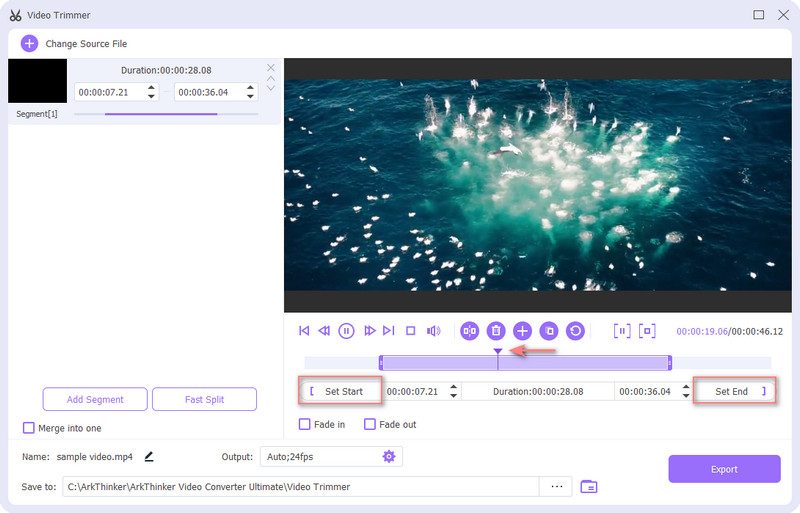 Step 3
After you trim the video for Instagram to the right length, you can use other tools and features to optimize your video. Select an Instagram supported format from the drop-down list of Convert All to, and then click the Convert All button to save this edited video.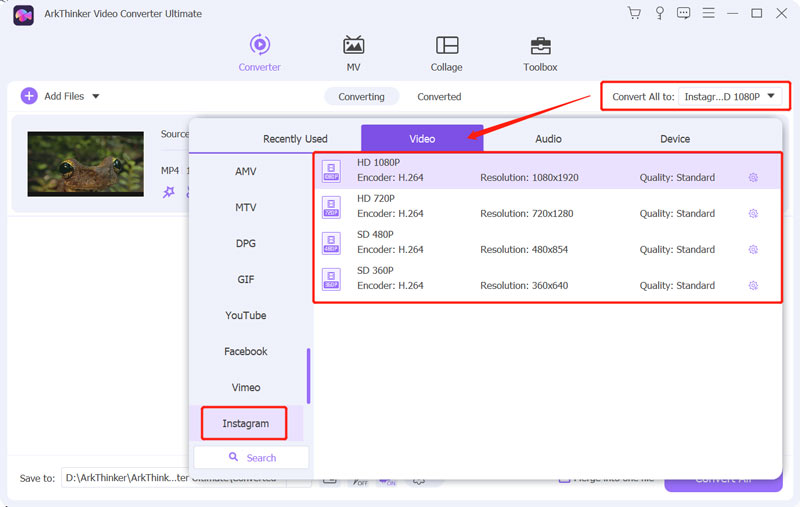 Part 3. FAQs of Instagram Video Length
What is the recommended Instagram video resolution?
Instagram suggests you post a video with a minimum resolution of 720 pixels. You can upload 1080 pixels x 1920 pixels videos to Instagram Reels and Stories. The minimum frame rate of your posted video is 30 FPS.
How can I delete my posted Instagram videos?
When you want to manage and delete videos or pictures, you have posted on Instagram, you should open Instagram, locate the specific post, tap the 3-dots more icon, and then remove it using the Delete option.
How long can you go live on Instagram?
The Instagram platform sets the longest Live time as 4 hours. You can steam up to 4 hours on Instagram Live. After that, you have to restart your live session. Instagram enables you to pick up where you left off easily.
Conclusion
This post has mainly talked about the Instagram video length. You can learn the specific limits for Instagram Story, Reel, IGTV, Feed, Ads, and more. An easy-to-use video editor is recommended to trim and adjust the video length for posting on Instagram. If you still have questions about the Instagram video length limit, you can message us in the comment section below
What do you think of this post? Click to rate this post.
Excellent
Rating: 4.9 / 5 (based on 276 votes)