8 Best Video Shorteners Available to Windows, Mac, iPhone, and Android
With a proper video editing application, you can retouch your stories easily, such as adding subtitles, merging video clips, putting in special effects, or cutting out parts of the video. Today, most people need a video shortener to remove unwanted parts from their videos so that viewers can focus on the main line of the story. However, there are so many applications on the market. Therefore, this article will identify and review the top list below.

GUIDE LIST
Part 1: Top 4 Video Shorteners for PCs
Top 1: ArkThinker Video Converter Ultimate
ArkThinker Video Converter Ultimate is far more than a simple video file shortener. It can meet all your needs in video editing no matter whether you are a beginner or tech-savvy. More importantly, the output quality is excellent.
Pros :
Trim or split a video with one click.
Support almost all video formats.
Optimize video quality automatically.
Include plentiful bonus tools.
Cons :
After the free trial, you have to purchase a license.
How to Shorten a Video on a PC
Step 1
Open video
Launch the best video shortener after installing it on your PC. There is another version for Mac. Switch to the Toolbox window from the top ribbon, and choose the Video Trimmer tool.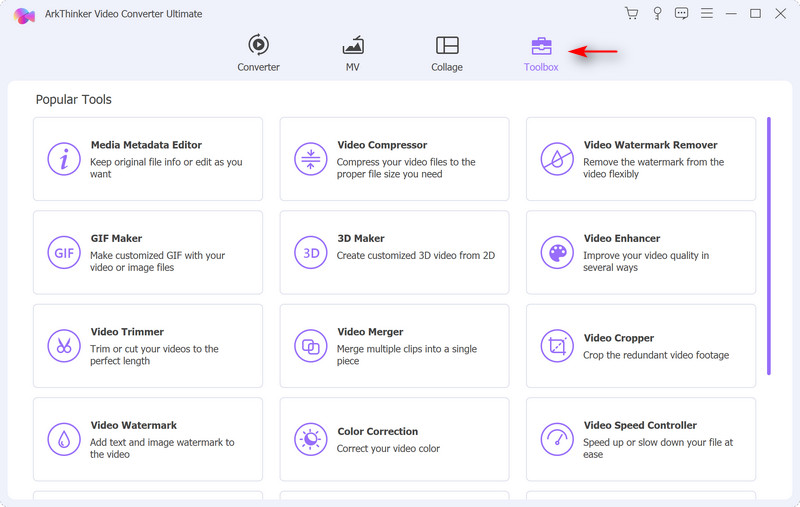 Step 2
Shorten the video
Drag and drop the long video onto the interface. Play it and click the Set Start button at the new beginning point. Then click the Set End button at the new ending point. Click the Add Segment button to add the clip to the list. At last, set the filename, output format, and destination folder at the bottom. Click on the Export button to save the shortened video.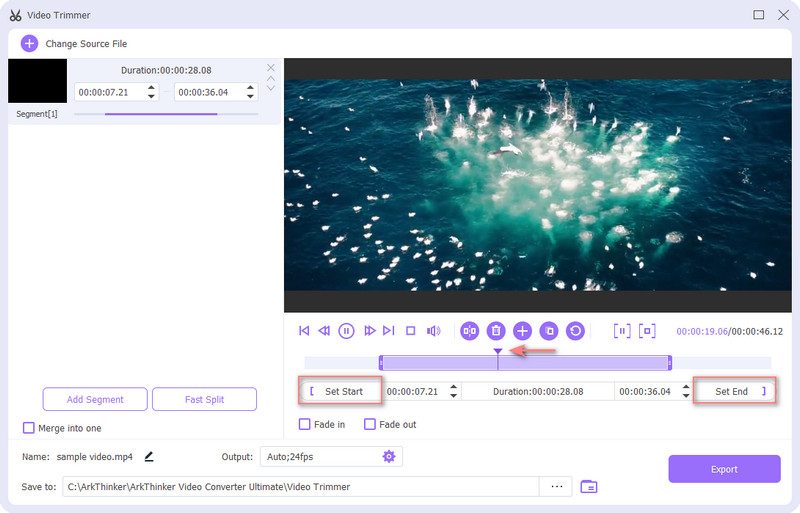 Top 2: OpenShot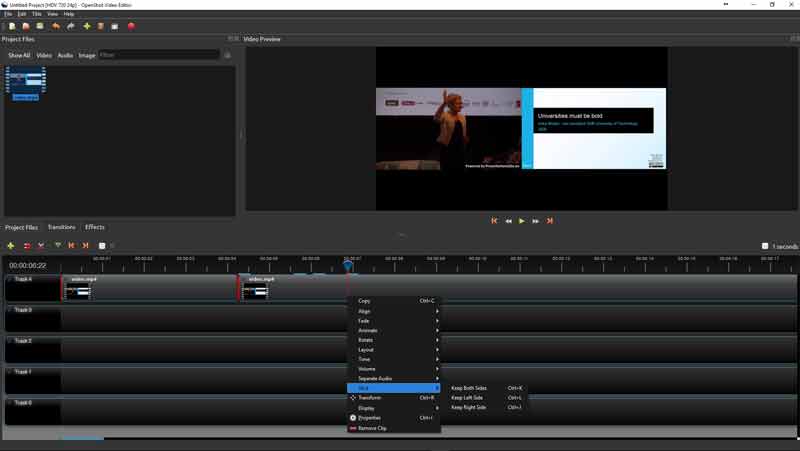 OpenShot is an open-source video program and a free video shortener for PCs. Although it is free, you can get some advanced features including trimming or splitting the video track. It is a nice choice for beginners.
Pros :
Cut videos on the timeline.
Support infinite tracks.
100% free.
Update regularly.
Cons :
The performance is not stable.
It takes more time to edit videos.
Top 3: Adobe After Effects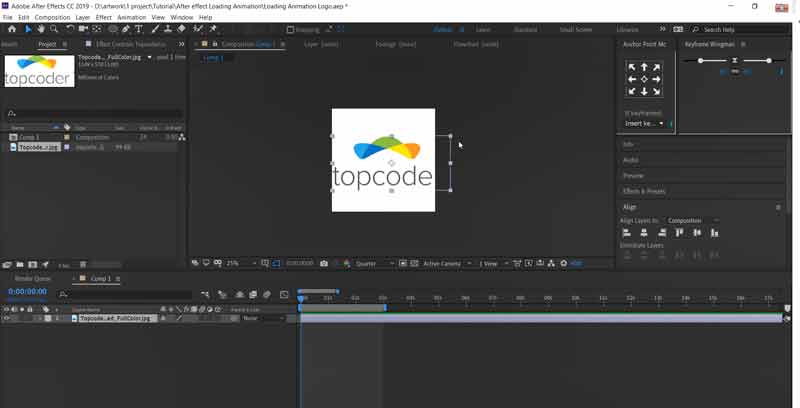 Adobe After Effects is a professional video size shortener program. The individual software costs $20.99 per month. It also comes with a free trial. If you have enough budget, it is a great choice to retouch your videos.
Pros :
Make the video short easily.
Include a lot of features.
Work on both Windows and Mac.
Offer a comprehensive online portal.
Cons :
It is expensive.
The learning curve is not friendly.
Top 4: Freemake Video Converter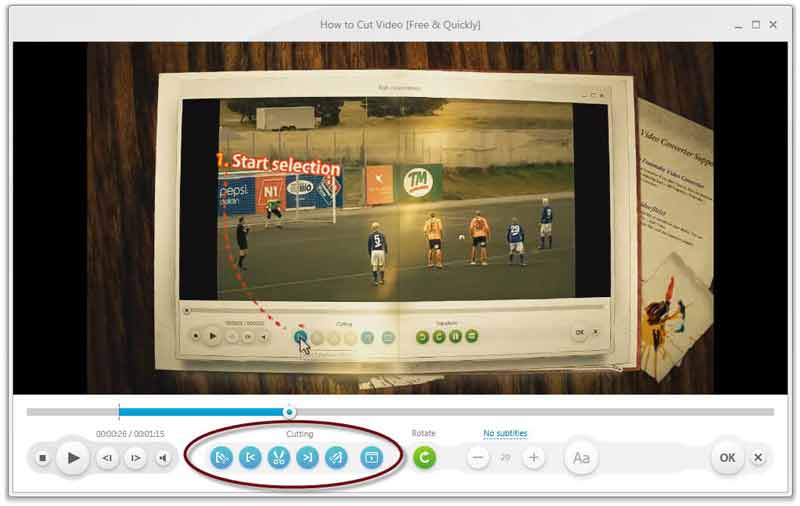 Freemake Video Converter is another free video shortener for PCs. The built-in preview window comes with a trimming tool to make your videos shorter and the video file size smaller easily.
Pros :
Compatible with popular video formats.
Convert video formats.
Cut video into clips quickly.
Easy to use.
Cons :
It lacks advanced features.
It is not available to Mac.
Part 2: Top 4 Video Shorteners on Mobile
Top 1: YouCut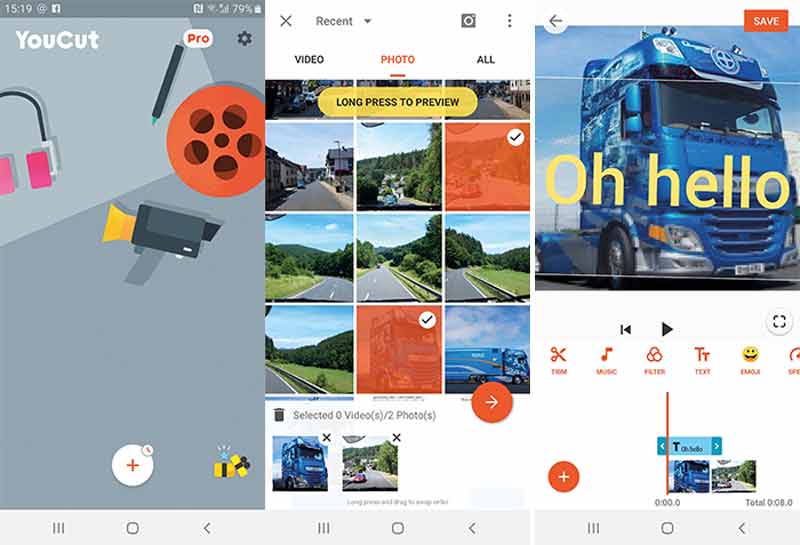 YouCut is a video shortener app for iPhones and Android phones. It can transform videos from your camera or mobile device into a short story. Moreover, the standard app is free to download.
Pros :
Easy to navigate.
Include video slicing tools.
Offer a free version.
Record a video for editing later.
Cons :
The audio library is limited.
This is no undo button to cancel the changes.
Top 2: CapCut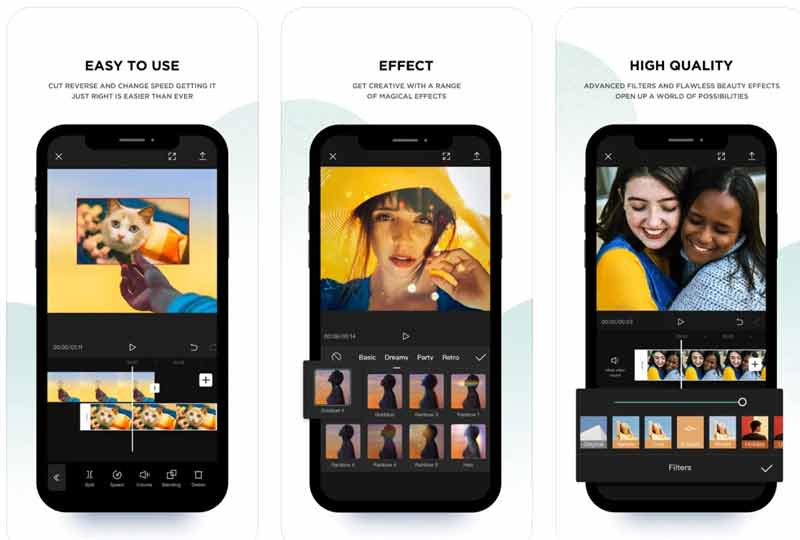 CapCut is another video file shortener app available to iPhones and Android devices. It can work with social media too, such as Instagram, TikTok, etc. Although the free app has some limitations, it can meet your basic need.
Pros :
Cut videos for free.
Equip a user-friendly interface.
Include ab audio library.
Export video clips to social media.
Cons :
You can edit for up to 15 minutes for free.
It only has one video track.
Top 3: iMovie for iOS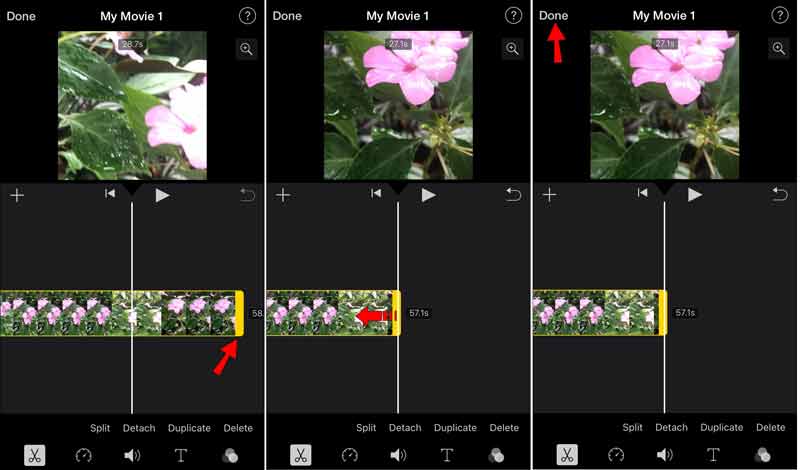 iMovie for iOS is the pre-installed video shortener for iPhone users, so they can use it for free without extra apps. Although it does not integrate all features of the Mac version, iMovie can trim a video on iPhone quickly.
Pros :
Shorten a video with fingers.
Completely free to use.
Support HD and 4K videos.
Include transitions.
Cons :
The features are limited.
It is only available to the latest systems.
Top 4: Easy Video Cutter by NAINGdroid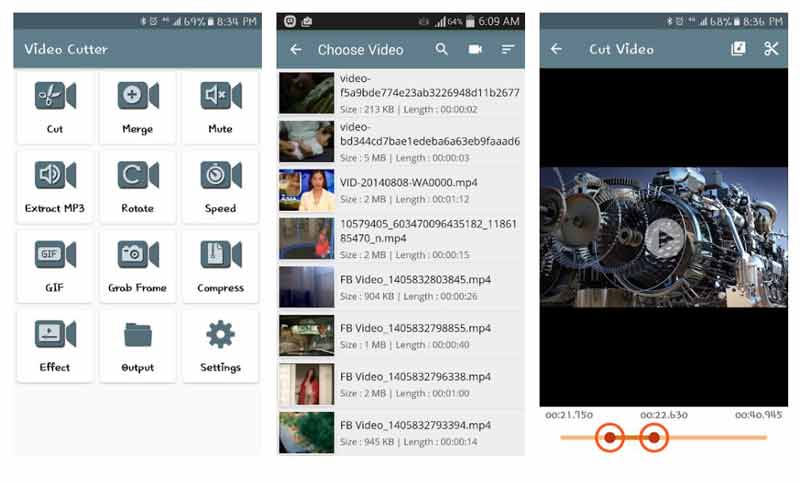 If you need a video shortener app for your Android device, Easy Video Cutter is a good choice. As its name indicated, it streamlines the procedure of video cutting and won't add a watermark to your stories.
Pros :
Free to download.
Trim video easily.
Include video effects.
Come with a GIF maker.
Cons :
It takes a while to render your video.
Some features are not free.
Part 3: FAQs about Video Shortener
Can I shorten a video online for free?
Yes, there are video shorteners online for free, but most of them stamp a watermark to your video, and you have to pay for removal. Moreover, they usually require a good internet connection and cannot process long videos.
How to shorten a YouTube video?
You have several ways to shorten a YouTube video. Firstly, YouTube includes a video editor that can meet your need. Plus, you can cut a video for YouTube with any video editor on your desktop or screen.
Can I shorten a video in VLC?
Yes, VLC can trim a video and shorten the file size.
Conclusion
Now, you should learn at least the top 8 best video shorteners for Windows, Mac, iPhone, and Android devices. You can follow our review and pick an appropriate tool for your machine. ArkThinker Video Converter Ultimate, for example, is the best option for PCs. If you have other recommendations, please feel free to contact us by leaving a message below this post.
What do you think of this post? Click to rate this post.
Excellent
Rating: 4.4 / 5 (based on 147 votes)