10 Best MP4 Cutting Applications to Trim and Cut Video Files Anywhere
An MP4 cutter is an application that allows you to trim an MP4 video file and remove unwanted clips on your desktop or mobile device. As the most widely used video format, MP4 has been around for decades. Therefore, it is available on almost all digital devices and websites. However, a large MP4 file can cause a lot of trouble when loading on a handset or sharing through the internet. That is why everyone needs an MP4 cutter.

GUIDE LIST
Part 1: Top 4 MP4 Cutters for PCs
Top 1: ArkThinker Video Converter Ultimate
ArkThinker Video Converter Ultimate is both an MP4 converter and cutter for PCs and Mac. It appears at the top of the list partly because of its well-design. Beginners can learn and use the features without technical skills.
Pros :
Cut MP4 videos easily.
Convert video formats.
Support all video formats.
Offer a lot of bonus tools.
Cons :
You have to install the software.
How to Cut an MP4 Video on a PC
Step 1
Import MP4
Launch the lossless MP4 trimmer after installing it on your PC. There is another version for Mac. Head to the Toolbox window from the top ribbon, and choose the Video Trimmer tool. Click the Add Video icon and open the video that you want to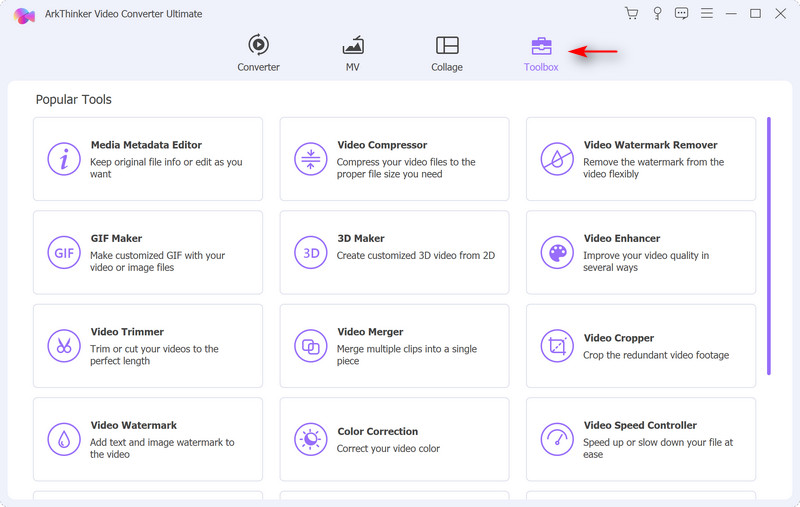 Step 2
Trim MP4
To cut the MP4 file, you can reset the beginning and end points on the timeline by hitting the Set Start and Set End buttons. If you intend to split MP4 into clips, place the playback bar to the desired point, and click the Split icon. Click the Add Segment button to add the segment or segments to the list. Next, set the filename and other options at the bottom. Finally, click the Export to save the clip to your hard drive.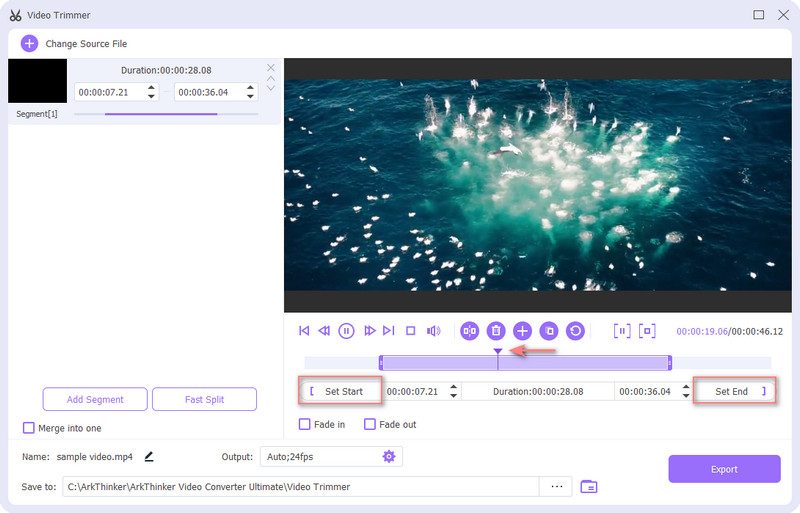 Top 2: Avidemux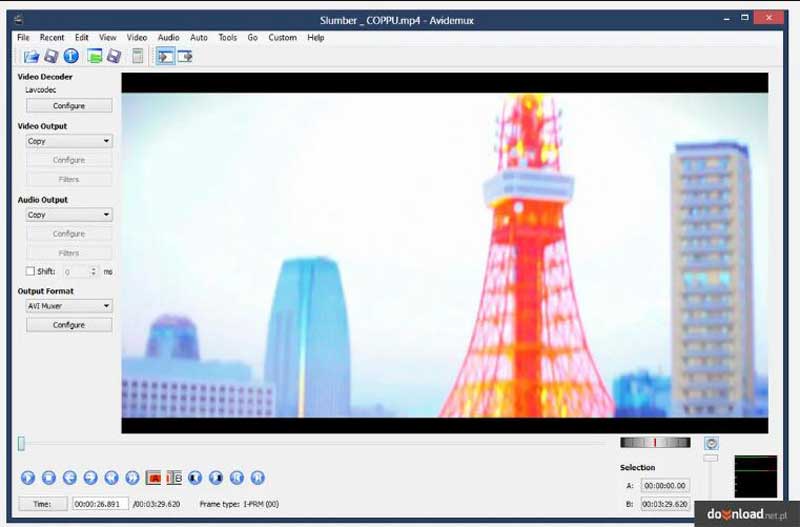 Avidemux is an open-source video editor and a free MP4 cutter. Although it can only do the basic tasks, such as video encoding, trimming, and filtering, it is a great option for people who have enough budget.
Pros :
Completely free to use.
Cut MP4 file on the timeline.
Edit a video frame by frame.
Lightweight and edit video quickly.
Cons :
It only supports limited formats.
It lacks advanced video editing tools.
Top 3: VirtualDub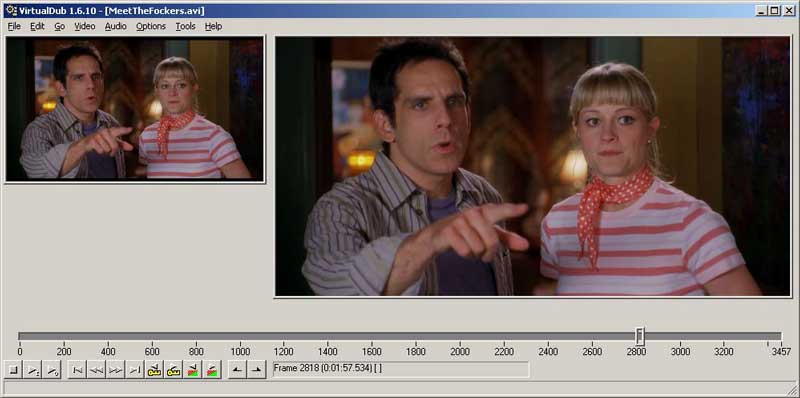 VirtualDub is another free MP4 trimmer released by a team of developers. It was designed for Windows users. It can handle all linear operations including cutting or splitting an MP4 video file, merging segments, and more.
Pros :
Cut MP4 files for free.
Available to old computers.
Edit videos easily.
Preview the result in real-time.
Cons :
The features are limited.
It is not available to Mac.
Top 4: Adobe After Effects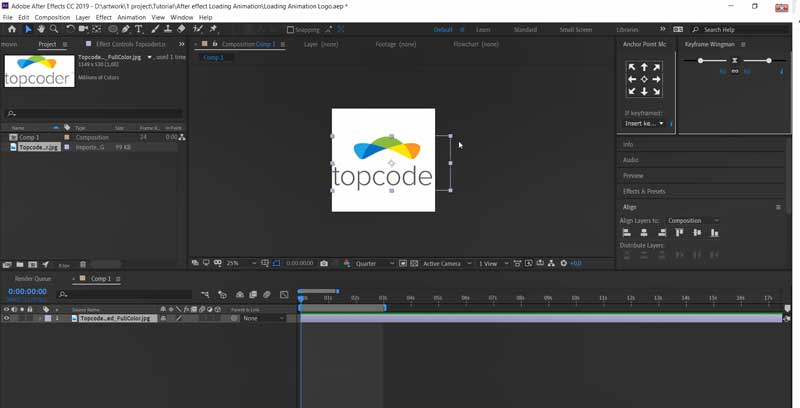 After Effects is the professional MP4 cutter and joiner developed by Adobe. The individual program costs $20.99 per month per device. It is also a part of Adobe Creative Cloud's suite of video editing tools.
Pros :
Cut MP4 videos without quality loss.
Include a lot of features.
Support popular video formats
Edit video and audio on the timeline.
Cons :
It is pricy.
The learning curve is not friendly to beginners.
Part 2: Top 3 Online MP4 Cutters
Top 1: ArkThinker Free Video Cutter Online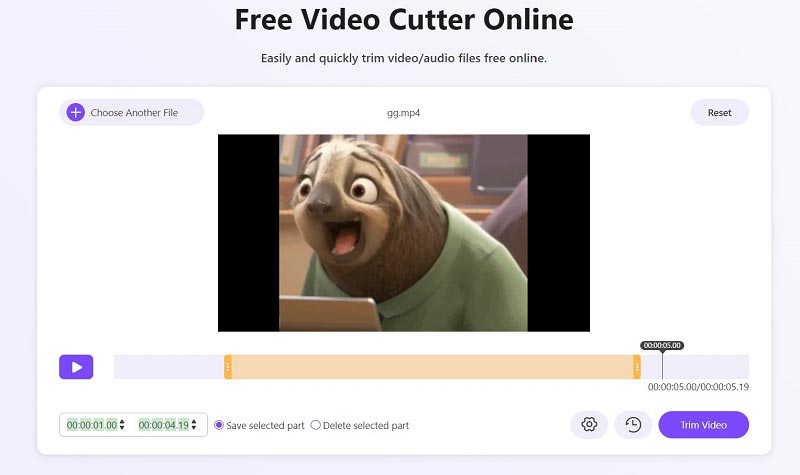 ArkThinker Free Video Cutter Online is an online MP4 cutter. Once you connect your computer to a network, you can access the app for free. It includes basic video editing tools, such as MP4 trimming and custom options.
Pros :
Cut MP4 online for free.
No payment or other limit.
Won't add a watermark to videos
Offer customer options
Cons :
The max file size is 100MB.
Top 2: Online Video Cutter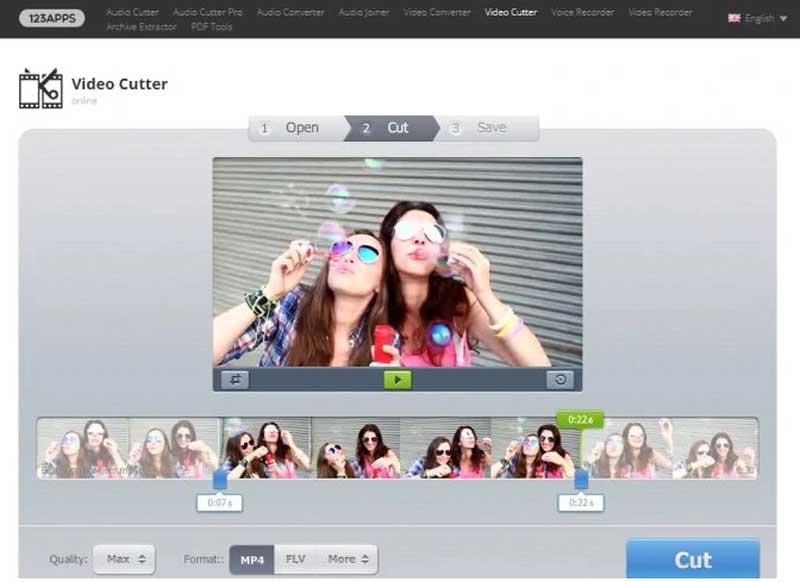 As its name indicated, Online Video Cutter is a dedicated MP4 trimmer online. It is a part of 123APP, which is a toolbox for video editing online. Although it has some restrictions, it is an easy way to shorten a video.
Pros :
Trim MP4 online quickly.
Convert video formats.
Edit a video by frame
Integrate a media player.
Cons :
It has a file size limit.
The output quality is not very good.
Top 3: Clideo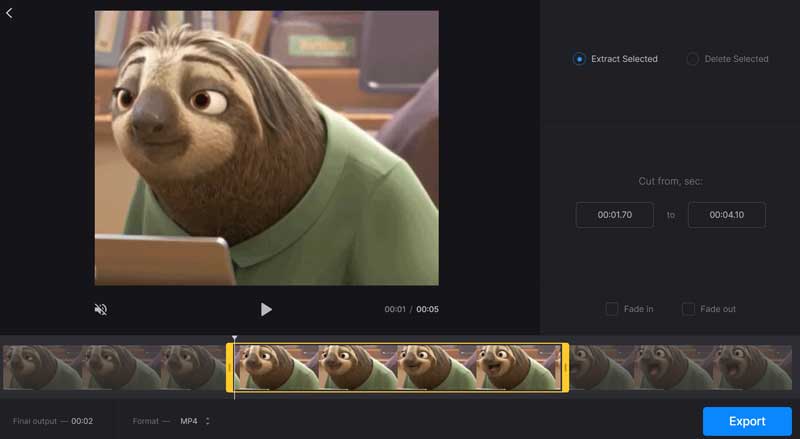 Clideo is a free video editor and MP4 cutter. You can upload a video file, trim it accurately, and download the result for free. However, it adds a watermark to your video if you are using a free account.
Pros :
Cut MP4 on the timeline.
Edit video accurately.
Keep the original quality.
Re-encode video formats.
Cons :
You have to pay for watermark removal.
It is slower than other online video editors.
Part 3: Top 3 MP4 Cutting Apps on iPhone/Android
Top 1: YouCut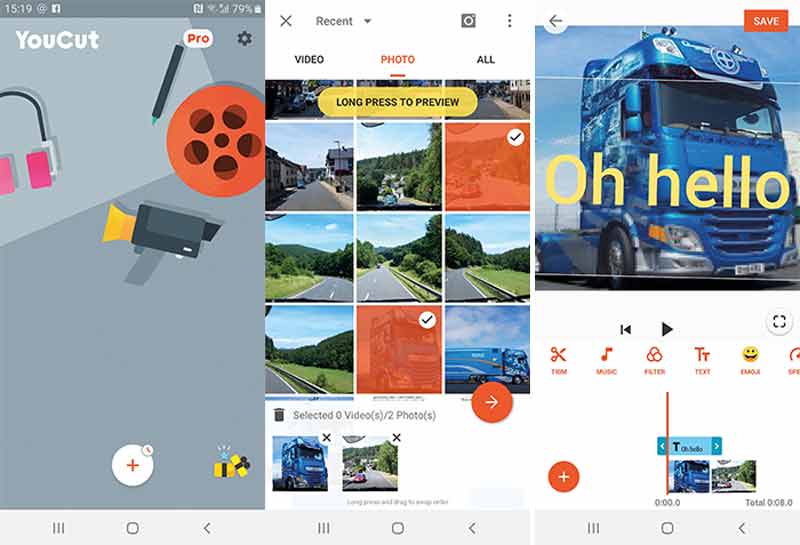 YouCut is one of the best MP4 movie cutters for iPhones and Android devices. Everyone can download this app from Play Store or App Store for free. For MP4 cutting, the free version is enough.
Pros :
Cut MP4 without a computer.
Include lots of bonus tools.
Record an MP4 for editing later.
Compatible with popular video formats.
Cons :
The music library is too simple.
You cannot cancel the editing.
Top 2: CapCut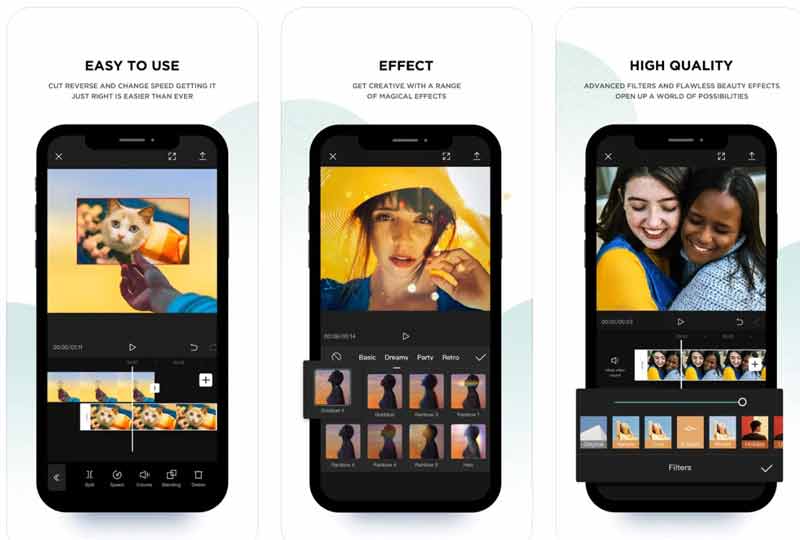 CapCut is another MP4 trimmer to remove unwanted footage on an iPhone or Android device. The app is free to download, but you can purchase advanced features. It is popular among YouTubers and TikTok users.
Pros :
Offer powerful editing features.
Integrate a user-friendly interface.
Provide a library of music.
Export videos to TikTok directly.
Cons :
It can edit MP4 for up to 15 minutes.
It only has one video track.
Top 3: iMovie for iOS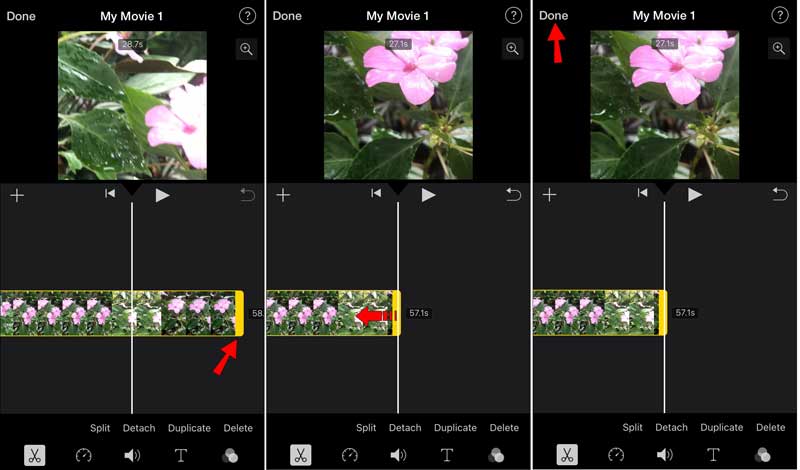 iMovie for iOS is the built-in MP4 cutter on iPhones. If you have an iOS device, you can shorten your video using iMovie with your fingers quickly. Plus, it provides a lot of basic video editing tools.
Pros :
Cut MP4 without installing.
Share videos on social media.
Include video effects.
Fast and easy to use.
Cons :
It is only available for iPhones and iPad.
It cannot handle long video files.
Part 4: FAQs about MP4 Cutter
Does Windows 10 have an MP4 cutter?
The pre-installed Photos app lets you trim, edit and cut specific parts of the MP4 video file on Windows 10 without extra software.
How to trim MP4 in QuickTime?
Open the MP4 in QuickTime, click the Edit tab and select the Trim option. Now, drag the yellow sliders in the bar to select the clip that you want to keep. When finished, click the Trim button.
Can I trim an MP4 in the Photos app on iPhone?
Apple has added a simple video editor into the Photos app on iPhone. You can open a video, tap the Edit button, and cut unwanted frames directly.
Conclusion
Now, you should get at least the top 10 best MP4 cutters for Windows, Mac, iPhone, and Android devices. Following our review, you will get the appropriate tool for your machine. ArkThinker Video Converter Ultimate, for example, is not only easy to use, but also offers bonus tools. More recommendations? Please write them below.
What do you think of this post? Click to rate this post.
Excellent
Rating: 4.4 / 5 (based on 147 votes)