How to Restore Video Quality and Enhance the Resolution
Restoring videos that contain old memories like family vacations or friends' birthday parties may mean a lot for you since it can bring back the old time not just videos. As beginners, you may wonder whether certain professional knowledge must be required for video restoration. The truth is that it is hard for an individual to restore old video quality to the level of Titanic restoration, therefore, using a handy tool to enhance a video's resolution to a moderate level with AI algorithms requires no complex operations or knowledge. Simply read the post here and you will find out how to restore the quality of videos.

GUIDE LIST
Part 1: 3 Ways to Achieve Video Restoration on Mac/Windows
There are many video tools that have AI technology or video restoration functions, to pick up the suitable ones that are best for you, here are 3 software designed for both Mac and Windows users with some detailed features. Before jumping to any one of them to restore old videos, you may first browse through the features to see if it meets your needs.
1. ArkThinker Video Converter Ultimate [Mac & Windows]
At the top of the video tools list, here comes the ArkThinker Video Converter Ultimate which offers a bunch of comprehensive tools for fixing various audio and video issues including the resolution. Restoring videos with the Video Enhancer inside the software can be easy and quick since the AI technology helps you handle most of the work. You can achieve video restoration of quality from several aspects such as removing background noise, reducing shaking, etc.
ArkThinker Video Converter Ultimate
Support various video formats from any device.
Fix video issues like noise and shaking pictures.
Convert old videos to modern formats of mobile devices.
Optimize the old video in several ways for better quality.
Step 1
Once you download and install the Video Converter Ultimate on your computer, you can then launch it and go straight to the Toolbox section on the main interface. From there, click the Video Enhancer tool to enter the next window.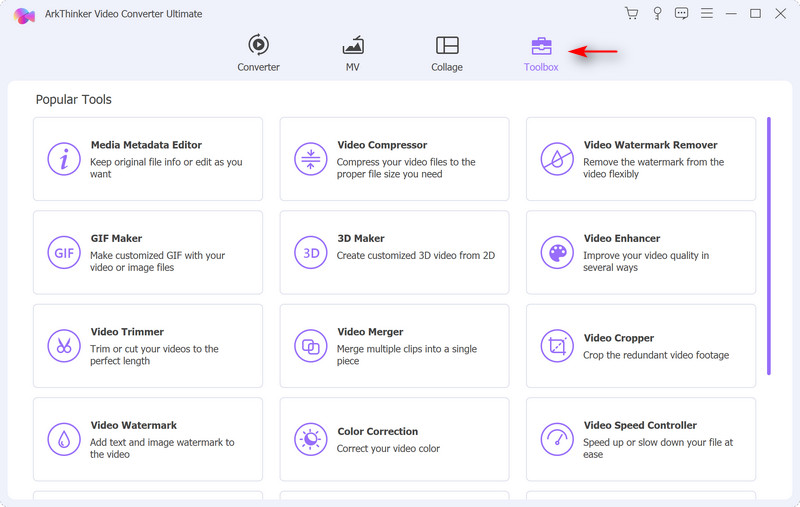 Step 2
On the new window, click the Plus icon to import your old video for restoration. After choosing an old video from your computer. There will be another new window providing four options for you to enhance the video quality. Tick the boxes beside Upscale Resolution and Optimize Brightness and Contrast to restore the old video.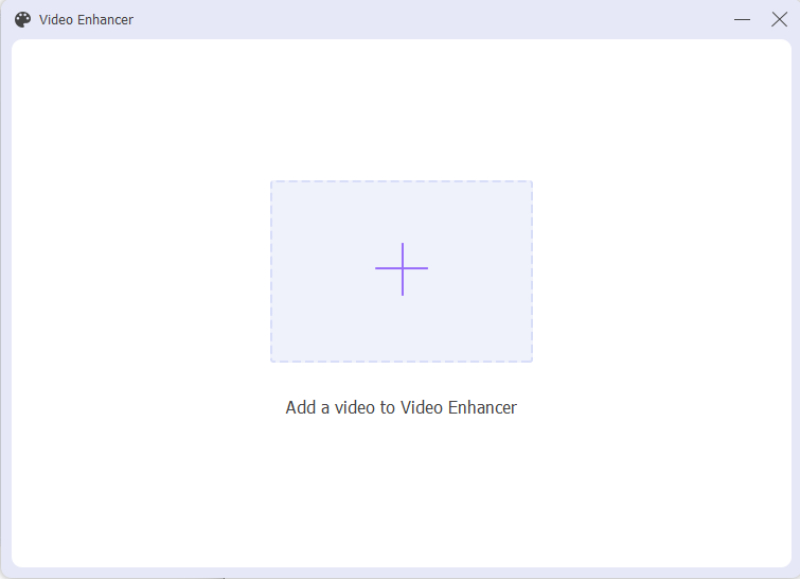 Step 3
Then, choose an output resolution by clicking the down arrow near the Resolution option. You can also click the Preview button to check the restoration result in advance. After that, choose a destination folder through Save to dropdown button. Then, click the Enhance button to start restoring the video.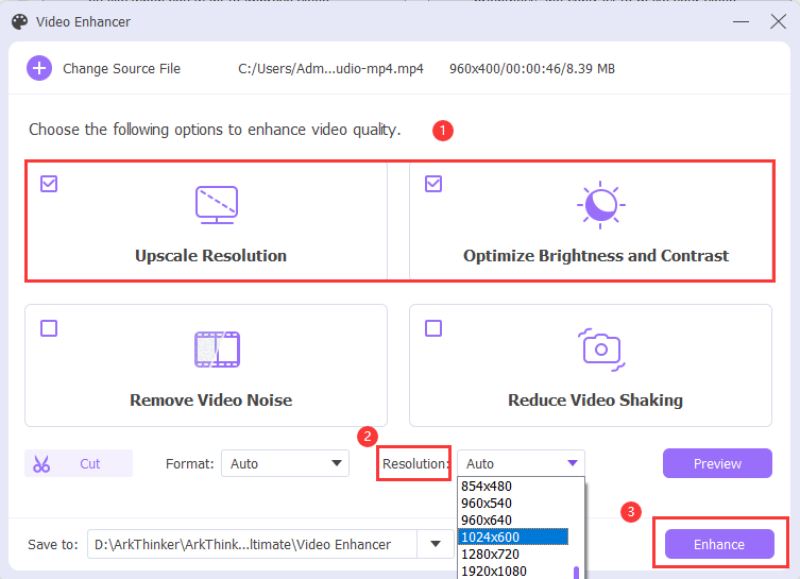 2. Adobe Premiere Pro [Mac & Windows]
If ArkThinker Video Converter Ultimate is most suitable for beginners to restore video, then Adobe Premiere Pro is the best for users who already acquired some editing skills or wanting for more advanced editing features. Those powerful built-in features and presets that excel in restoring videos for you will make the restoration easier and more effortless. You can do more adjustments to your old videos, merge videos for restoration in batches or apply transitioning effects for different video clips. One tricky thing is that the rendering process, sometimes, can be time-consuming.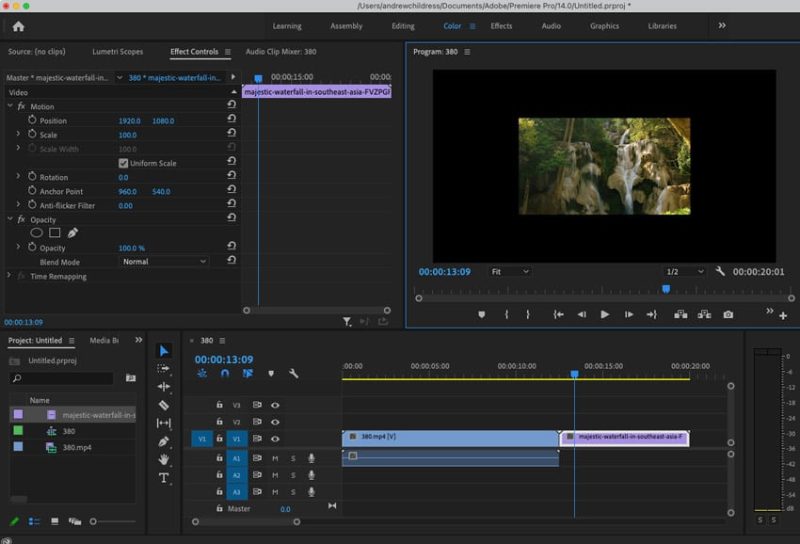 Step 1
You can download Premiere Pro from Adobe's official website and get a 3-day free trial. Then, launch it on your computer. Create a new project with a high-resolution sequence for your videos.
Step 2
Import your video to the project by pressing Ctrl and I keys. Next, drag the video to your timeline. Then, open the Effects tab and scroll down to Video Effects. Click the Infognition option to see more.
Step 3
Apply the Super Resolution resize effects to your video by dragging it to the timeline. Afterward, you will see an Effect Control panel on the left side of the Preview panel.
Step 4
You can refine the settings of the Super Resolution resize effect and adjust the frame dimension. Once it is done, you may click the File button and Export button to export the video as new.
3. Final Cut Pro [Mac]
Final Cut Pro is also a professional video editor. But unlike Premiere Pro, which is compatible with both Mac and Windows, you can only access Final Cut Pro on Mac for video restoration. It also offers a free trial for 90 days and is easier to use compared to Premiere. But there might be compromises when you restore videos especially if you want to restore old videos and enhance the video quality to HD.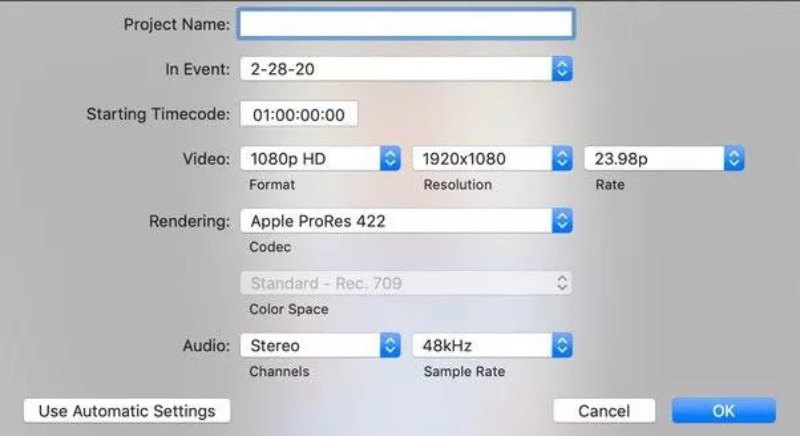 Step 1
Launch the Final Cut Pro from your Launchpad and click the Import Media button to select the old video to restore. Then, drag the drop the video into the timeline.
Step 2
Then, click the Modify button on the top to activate a new window. In that window, you can then change your video aspect ratio to fit a higher resolution.
Step 3
Meanwhile, be sure that the video codec is the same as the original video. To save the changes you made, click the OK button to go on.
Step 4
To export the renewed video, click the Export button, choose a new path, and save the video.
Part 2: FAQs about Restore Old Videos
Can I restore old videos on Android?
Yes, you can. There must be some Video Enhancers you can find in the Google Play Store. But normally, these tools might not be as good as the ones designed for computers with professional features. Hence, the result might be compromising.
What is the recommended resolution for video restoration?
If you want to enjoy a better visual experience and your old videos are recorded or saved in a good condition, then 1080P and 4K resolution are two strongly recommended ones for restoring the old videos.
Is it possible to restore the video online without any extra apps?
Sure, it is. There are many well-known online websites that offer free video upscaling services online. Such as Clideo, Flixier, and Canva. They all provide users with easy-to-use video enhancers without any charge and allows you to smoothly achieve video restoration.
Conclusion
Simply summarize, you have now seen 3 methods to effectively restore video and upscale its quality or resolution. You should also know that after you choose a suitable and proper tool to do the video restoration, the original quality of your old videos also matters and can decide the result of your restoration.
What do you think of this post? Click to rate this post.
Excellent
Rating: 4.9 / 5 (based on 199 votes)