PicPick Review and Its Best Screen Screenshot Alternative
PicPick is a powerful tool for capturing and editing screenshots. Whether you are a fresh content creator or a professional graphic designer, you may find it very useful to create the exact screenshot image you want. You may want to know more before downloading PicPick. So we would like to walk you through its key features, pricing plans, and pros and cons, and then decide whether to download or not based on a run-down of its pros and cons.

GUIDE LIST
Part 1. PicPick Introduction
PicPick, a helpful software enabling users to capture almost anything on the screen. It surprises us with additional features, including a protractor, color picker, color palette, crosshair, whiteboard, etc. But how can we employ this tool? Why or why not should we use it? You're here in the right place. Let's move on.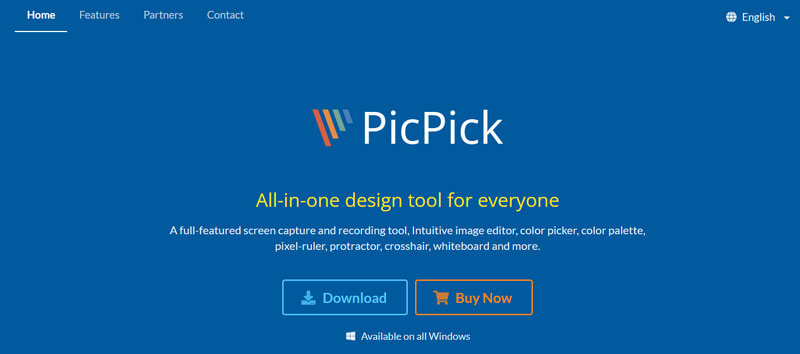 Part 2. PicPick Review
Powerful Screenshot Capturer
PicPick allows you to capture a screenshot on Windows for full screen or a specific region and active and scrolling windows. You can add hotkeys for your convenience to capture screenshots. For different use cases, it supports five output formats: PNG, PDF, GIF, BMP, and JPEG. The option menus let you change the compression level and resolution. You can adjust the screenshot quality as well.
Wonderful Image Editor
It's more than a basic tool to capture screenshots; serving as a wonderful image editor when you want to process the screenshots. The edit tools like cropping, rotating, resizing, blurring, and sharpening meet most users' needs. If you prefer fancy visual effects, you can try various filters and choose your favorite one.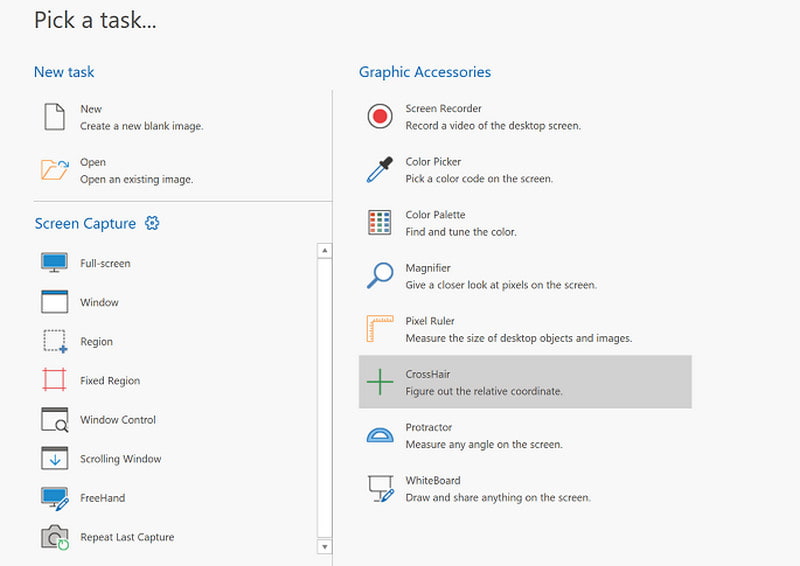 Good Color Collector
For color-sensitive graphic designers, PicPick has the right color picker and color palette made for them. Amazed by one color on the screen? Just sample it with PicPick's color picker tool. Now you can collect colors you favor and create your color palette. Next time you want to adjust colors, you can edit images or screenshots with your unique palette.
Easy to Save Screenshots
After editing, PicPick can let you save screenshots to the web and get a URL to share with your colleagues and friends. Besides, the software has access to external programs. For example, the screenshots can be saved to Microsoft Word through a set-up program path, illustrating a report you work on.
Pricing Plans
PicPick is free for personal and non-commercial use. However, users must accept Ads and update the software manually. Commercial users can go for its $24 annual package, which covers auto updates and premium technical support. If you want to use PicPick without a time limit, you can choose its lifetime package which costs $55. It also offers a team plan that can let up to 5 users use the software, $96 for annual use and $225 for lifetime use. The $2400 enterprise plan has no limits on computer installation.
| | Single Plan | Team Plan | Enterprise Plan |
| --- | --- | --- | --- |
| Annual Subscription | $24 | $96 | \ |
| Lifetime Package | $55 | $225 | $2400 |
Pros :
PicPick guides you with a user-friendly interface.
Its various options enable you to capture different screenshots.
It equips many useful editing tools to adjust screenshots.
It supports most output formats.
PicPick is safe to download.
Cons :
PicPick is only available for Windows 7 and Windows 10.
It can't be installed on portable devices like mobile phones and tablets.
Full-screen and scrolling window screenshots may be not very clear sometimes.
Part 3 Best PicPick Alternative for Mac
Arkthinker Screen Recorder can make you capture screenshots on your Mac. Just launch the program and get started.

Click the Video Recorder, and you will find a camera icon at the top right corner.

There are three options for you: Screen Capture, Scrolling Window, and Popup Menu Capture. You can take a snapshot of one specific area with Screen Capture. If you want to capture a long window for later reference, select the Scrolling Window option. The Popup Menu Capture is for a popup dialogue.
Now select an option accordingly and capture the desired part. Then the screenshot will appear in the editing window for step two-editing.
All basic editing tools are available on the toolbar. You can draw with a pencil, add an image, or annotate with words. If you think one addition is bad, you can retract it and try other editing tools.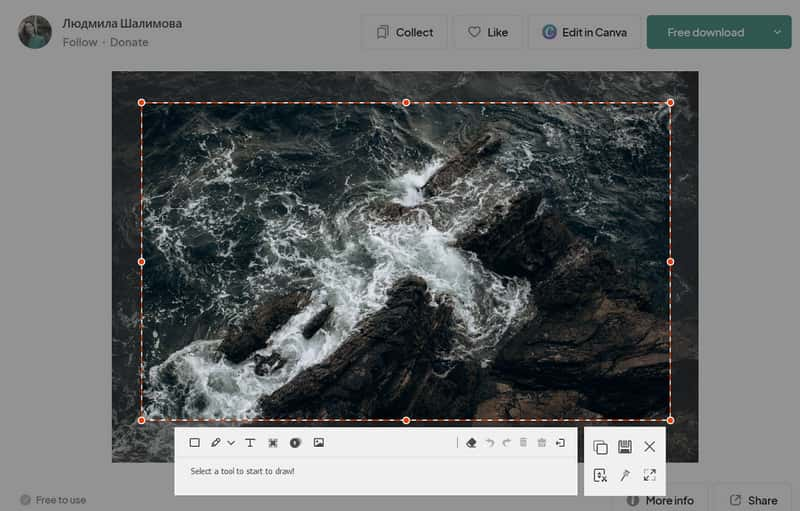 When you finish editing, please click the save button to save your edited screenshot to your Mac.
Part 4 FAQs of PicPick
Is PicPick safe to use on my PC?
Currently, there are no reported safety issues with PicPick. To avoid potential risks, it's always a good choice to download any app from reliable sources like official websites. If you are still concerned, please install up-to-date antivirus software and put downloaded files under strict scrutiny.
Can I find PicPick in the Chrome Web Store?
No. PicPick has no Google Chrome extension. Its official website will give a detailed product introduction and download access.
Can I take screenshots by hotkeys?
Sure! There are several keyboard shortcuts for your convenience. For example, you can capture a screenshot of a scrolling window by pressing Shift + Ctrl + S. You can explore the hotkeys and improve work efficiency by then.
Can I save screenshots to PicPick?
No. PicPick itself doesn't have a built-in cloud. So, you can't save screenshots directly within this software. Please save them to local files or access to external clouds.
Where can I download PicPick?
It's recommended to download any app from its official website. You may just visit the website and click the blue button Download to get the app on your PC.
Conclusion
PicPick is an effective screenshot solution for Windows users. This post tries to get you to understand what is PicPick and what can it be used for. It offers a comprehensive review of key features, pricing plans, and pros and cons of the app. While Mac users can't enjoy PicPick's service, Arkthinker Screen Recorder is the best solution. A full screen? A long web page? An active window? It can all take screenshots of reasonable clarity and provide powerful editing tools for you to process. Why not download it and have a try?
What do you think of this post? Click to rate this post.
Excellent
Rating: 4.9 / 5 (based on 319 votes)