6 Best Screen Recorders for Firefox Browsers that You Should Not Miss
As a free web browser, Firefox had become one of the most popular browsers around the world due to the speed, security, and oceans of extensions. Sometimes, you may need to record a whole webpage, capture an online video, or download music. A Firefox screen recorder can meet your need. It helps you grab online content and save it to your hard drive for viewing offline. This article lists the 6 best Firefox screen recorders.

GUIDE LIST
Part 1: Top 5 Firefox Screen Recorder Extensions
Top 1: Screencastify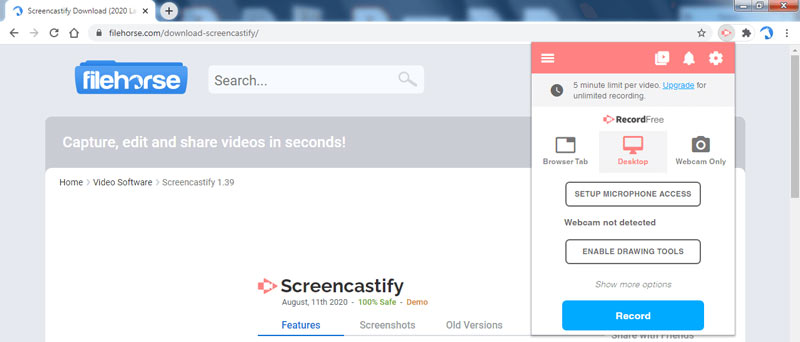 Screencastify is one of the popular Firefox screen and video recorders. It offers solutions to create tutorials, customer support, product demo, and training videos without installing independent software.
Pros :
Record the whole screen or specific area.
Capture multiple sources simultaneously.
Add annotation and drawings to recordings.
Include a free version.
Cons :
The free version has a 5-minute limit.
The recordings can only be saved as MP4 and GIF.
Top 2: Reco - Screen Recorder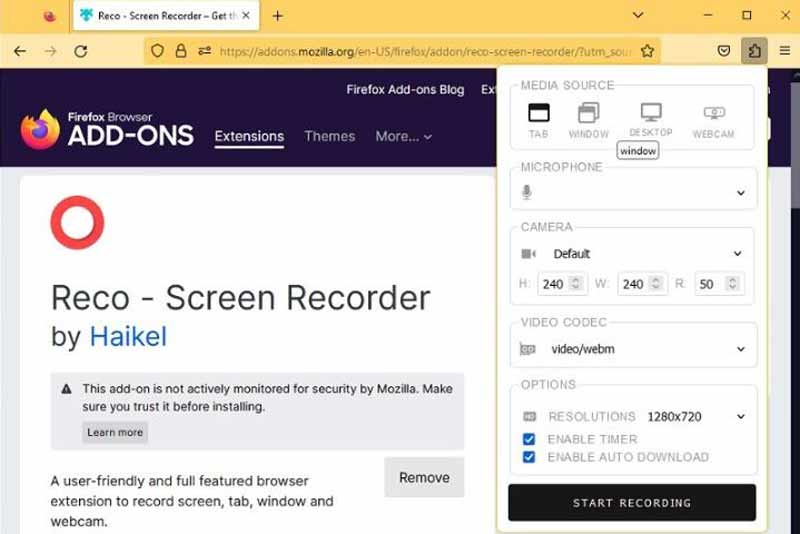 Reco - Screen Recorder is a screen recorder extension for Firefox too. It can record a tab, a window, an entire desktop, or a webcam. Moreover, there are custom options to create the desired effect.
Pros :
Support diverse media sources.
Add your voice to recordings.
Adjust video resolution and codec.
Capture 4K videos.
Cons :
It lacks a video editor.
The output formats are limited.
Top 3: Live Recorder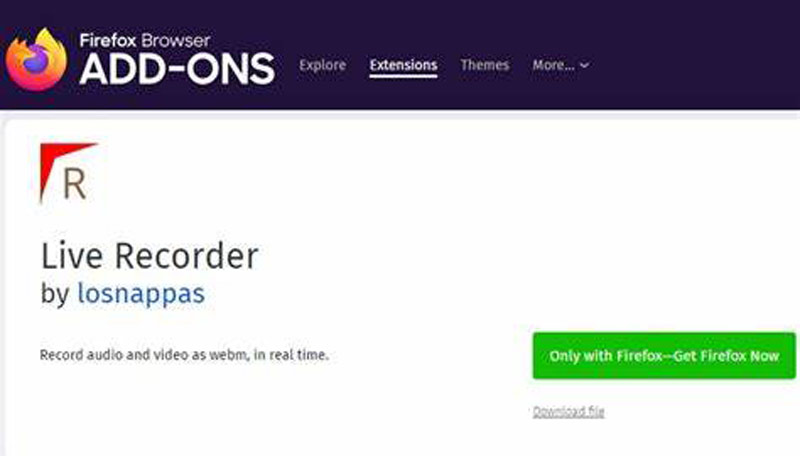 Live Recorder is another audio and screen recorder for Firefox. Once you add this extension to your browser, it will be shown on the toolbar at the top of your browser. Since the extension is open source, it is free.
Pros :
Record screen without time limit.
Capture audio along with the video.
Adjust video and audio codecs.
Record videos in 60 FPS.
Cons :
It only saves recordings in WebM.
Some websites are not available.
Top 4: Awesome Screenshot & Screen Recorder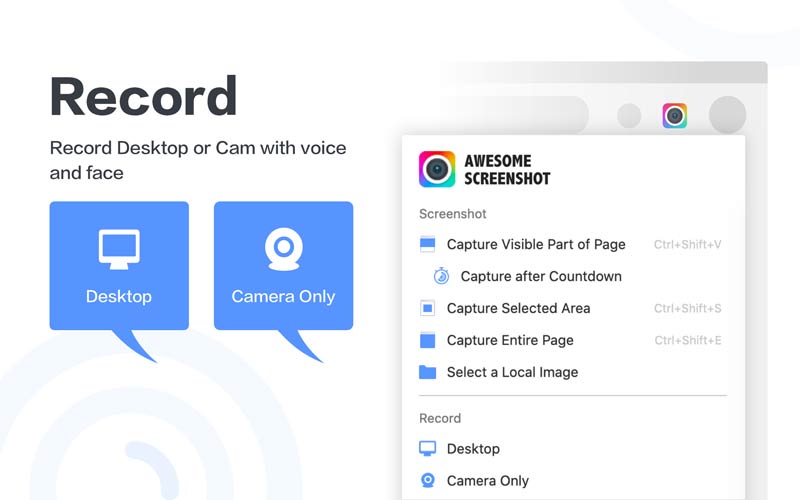 When you need to record a webpage or an online video in a Firefox browser, Awesome Screenshot & Screen Recorder is a good choice. Plus, it is free to use as a Firefox screen recorder extension.
Pros :
Record screen online and offline.
Include bonus features.
Save screenshots in different formats.
Capture screen for free.
Cons :
Some features are not working.
The learning curve is not friendly.
Top 5: Bernard's Screen Recorder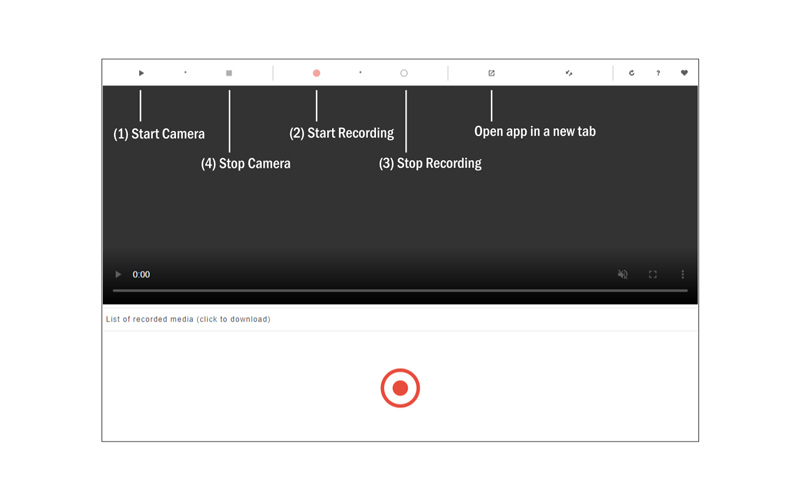 Screen Recorder by Bernard is a robust screen recorder extension for Firefox. It allows users to capture multiple areas on the screen at the same time. It is good at video recording.
Pros :
Record multiple screen areas.
Easy to navigate.
Preview videos before downloading.
Completely free of charge.
Cons :
It only records in WebM.
The extension cannot record audio on Firefox currently.
Part 2: Best Firefox Screen Recorder
Most screen recorder extensions for Firefox cannot work offline. Moreover, they are usually too simple to finish advanced tasks. From this point, you may need a powerful screen recorder, such as ArkThinker Screen Recorder.
How to Record Firefox Screen
Step 1
Set up Firefox screen recorder
Run the best screen recorder after you install it on your desktop. Choose Video Recorder in the home interface. If you just want to record audio on Firefox, choose Audio Recorder instead.

Step 2
Record Firefox
Set the recording area in the DISPLAY section. Turn on System Sound and adjust the volume. To add your reaction to the recording, enable Webcam and Microphone. Hit the REC button to begin recording Firefox. When it is done, click the Stop button. Then export the recording to your computer.

Part 3: FAQs about Firefox Screen Recorder
Does Firefox come with a screen recorder?
No, Firefox does not have a built-in screen recorder. You have to install an extension or screen recorder app to capture your screen.
Why my Firefox screen recorder is not working?
You can use another screen recorder extension. If the problem persists, it means that the content is not available to record and download.
Are Firefox screen recorder extensions safe?
Most screen recorder extensions are safe to use, but you should not record private content on your desktop.
Conclusion
Now, you should learn at least 6 best screen recorders for Firefox. They can help you to grab and download webpages, online videos, and more easily. ArkThinker Screen Recorder is the best option for beginners. It is not only easy to use but also offers bonus features. If you have other questions about this topic, please feel free to leave a message below this post and we will reply to it as soon as possible.
What do you think of this post? Click to rate this post.
Excellent
Rating: 4.9 / 5 (based on 484 votes)