D3DGear Screen Recorder Assessment: Features, Pricing & More
With the development of self-media and live-streaming technology, game live-streaming and gaming influencers are known and liked by the majority. To support this emerging industry, game recording and live-streaming software is needed. D3DGear is a handy and quick screen recorder for PC. Here is our thorough review on D3DGear, where you can get all you need to know about the software.

GUIDE LIST
Part 1. What is D3DGear: Features & Functions
D3DGear is the world's fastest and best game recorder with exceptional functions. Users can first get D3DGear for free for 15 days. It can be mainly used in:
Game Recording
Before playing the game, just simply launch D3DGear. You can set your own hotkey for screenshotting, recording and so on.
While recording your game, you need not worry about having an impact on your gameplay, because it seldom causes lag or frame rate drop.
Game Live-streaming
For live streaming, you can directly live stream on YouTube, Facebook, Twitch.tv, Hitbox.tv and so on without lag and delay.
For both game recording and live streaming, it supports microphone recording, Push-To-Talk recording and face camera overlay recording.
As for the video output, D3DGear's best setting for video resolution is up to 4K (3840×2160) and the frame rate is from 20 to 120 fps. For compression quality, there are three options: best, better and good.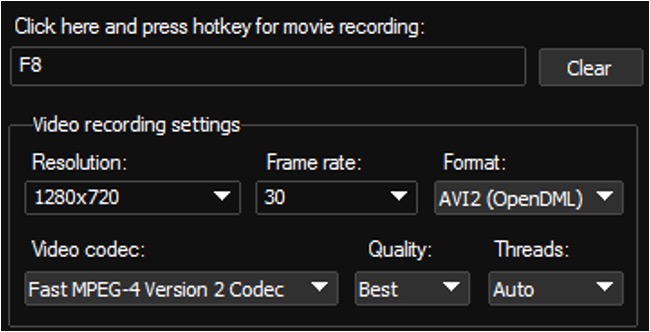 Desktop Recording
D3DGear is also a desktop recorder. Just simply change the capture mode into Desktop, right-click D3DGear logo on the screen, and select Start Recording Desktop menu item. Or you can use the hotkey you set to use it faster.
Game Screenshot
You can take screenshots by hotkeys you set while playing the game without slowing it down.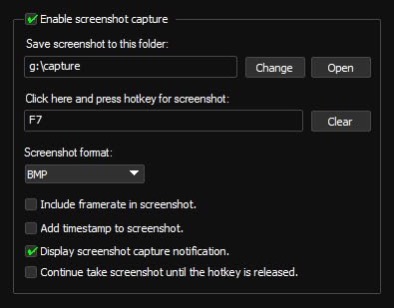 Part 2. Pros & Cons of D3DGear
Pros:
Simple to use and lightweight: When you are launching it, it only occupies a little of your CPU. Thus, it seldom causes trouble to your ongoing game and usually provides stable service.
Powerful compression: By using video compression, the output video is also comparatively small. It is a great software for saving your storage.
Free trial: You can first download D3DGear for 15-day trial before determining whether to buy it or not.
Great customer service: If you have any problems when using it, contact them via email or phone. They answer questions and reply to emails very quickly and patiently.
Cons:
Only for Windows system: D3DGear
No noise-removing function: The audio output cannot remove background noise, which may influence the quality of the final recording.
Restricted operation: You can only launch the software before opening a game or it cannot be used. Also, you need to restart the software when you feel like switching to another game.
Not good enough for desktop recording: Desktop recording sometimes causes lag and gets stuck, which can be replaced by desktop recorder provided by Windows.
Restricted output video format: Only for MP4, AVI2.0 (OpenDML), AVI1.0, WMV
Part 3. Alternative to D3DGear: ArkThinker Screen Recorder

ArkThinker Screen Recorder is a universal screen recorder. It can serve as not only a game recorder, but a high-quality desktop screen recorder and a simple video editor, with both Windows and Mac version.
Here is a chart comparing ArkThinker Screen Recorder with D3DGear.
D3DGear
ArkThinker Screen Recorder
Game recording without delay
✔
✔
Desktop recording
✔(not so good as game recording)
✔
Game live streaming
✔
✔
Screenshot
✔
✔
Practical hotkey
✔
✔
Draw on screen
✖
✔
Video trimmer
✖
✔
File converter
✖
✔
Capture iOS and Android devices screens on PC
✖
✔
System requirement
Windows
Windows & Mac
Video output format
MP4, AVI, WMV
MP4, AVI, WMV, MOV, MKV, etc.
Price
$29.85 lifetime
$19.96 per month
$59.96 lifetime
From the chart, it is easy to find that with all the existing functions D3DGear has, ArkThinker Screen Recorder has more powerful ones. In terms of a screen recorder, except for recording game, you can use it to record a PowerPoint presentation with the drawing function to have a clearer presenting. On the other hand, it is more than a simple screen recorder, but also can be used as editing software. If you want to make adjustment to your video, you can directly trim and convert your output video inside it without turning to a video editor and converter. Additionally, it provides more formats for your output video.
It is also very easy to start using ArkThinker Screen Recorder. Simply press the REC button and the recording will start.

Part 4. FAQs about D3DGear
How to use D3DGear?
Step 1. Enable movie recording and choose the folder you are going to save your video in.
Step 2. Set your hotkey for movie recording.
Step 3. In the video capture settings, choose your desired resolution, framerate and output format.
Step 4. Start your game. When you feel like recording, press the hotkey you set. To stop recording, press the hotkey again. The video will be saved in the folder you chose.
Why D3DGear suddenly quit when I played certain games?
D3DGear is a powerful screen recorder, and it works well at most of the time. If you face trouble when launching it for certain games, you can first check whether your CPU and display card can serve the game. If the hardware is fine, please contact our customer service.
Can I save my audio file as a separate track?
No. Although a "Save microphone recording in separate audio track" option exists, the audio is still saved in the same video file.
How many platforms can I live stream on at the same time?
Only one.
Where can I get a cracked version?
We cannot crack D3DGear for you concerning the copyright and we strongly discourage this. Please download it via official website.
Conclusion
From the review on D3DGear above, you can tell this recorder is powerful and practical software for game recording and game live streaming. It can satisfy your basic requirements as a gaming influencer or a simple game-lover who likes to record the gaming process. You can first use the 15-day free trial and then make your final decision. If you are a Mac user or unsatisfied with it, please try the alternative - ArkThinker Screen Recorder.
What do you think of this post? Click to rate this post.
Excellent
Rating: 4.9 / 5 (based on 362 votes)