FastStone Capture: Grabbing Anything on Your Screen with Ease
Are you looking for a handy tool that lets you grab and share stuff from your screen? Having this kind of tool in your digital toolkit is like having a secret weapon! Whether you're trying to break down a tricky idea to your colleagues, crafting helpful tutorials, or just capturing cool things you find online, having a trusty screen capture software can seriously level up your game. In this article, we're diving deep into the world of screen capture tools with one in particular - FastStone Capture. We're also talking about where it might come up a bit short, so you'll know when to switch gears and try out a different option that we've got in mind!

GUIDE LIST
Part 1. Key Features & Highlights of FastStone Capture
Let's take a closer look at the key features that FastStone Capture brings to the table:
You can take screenshots in a bunch of ways using FastStone Capture – from grabbing windows, objects, and menus to going full screen or selecting specific areas, even those long scrolling web pages.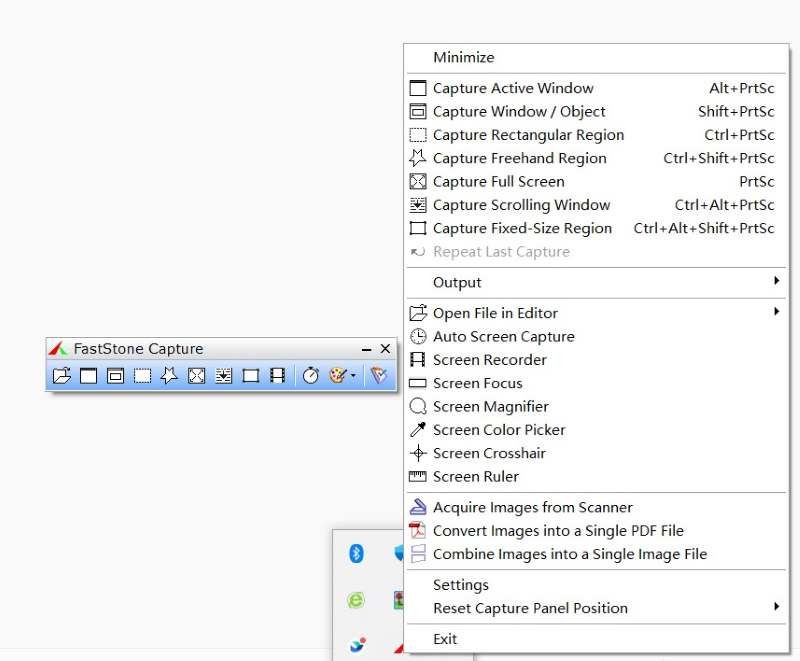 Not just a screen capturer! FastStone Capture brings a toolkit for capturing and editing images. You can resize, toss in captions, throw on effects, draw shapes, add comments, and highlight the part you want to emphasize.
The software allows on-screen activity recording and comprehensive video editing. You can record what's happening on your screen, plus audio, mouse moves, and even your webcam activities. And here's the cool part: you can give the built-in video a makeover with annotations and zoom effects.
For the export part, it's got choices! You're free to save your stuff in various image and video formats, whatever suits your style. For example, you can save the screenshot in PNG, BMP, GIF, JPG, TIF, PDF and FSC formats, which is much more than common screen capture can provide.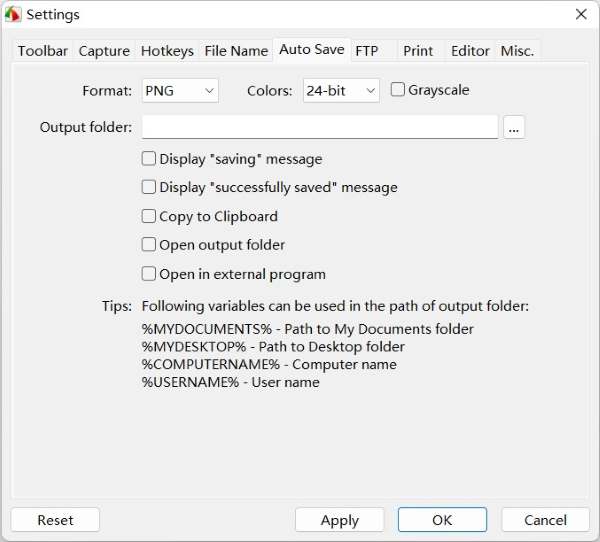 You've got a 30-day free trial to try this software out. If you're on only one device, you can snag a lifetime license for just $19.95 – no need to keep signing out. Or, if you've got a bunch of computers for yourself or with your team members, there's a family license for $49.95 that covers up to 5 of them.
Part 2. Limitations & Problems of FastStone
So, here's the deal with FastStone Capture – it's got pretty much everything you'd want in a screen capture software. You can easily show your screen to your buddies or coworkers for a quick rundown. But hold on, there are a couple of things you should give a second thought about.
One of the major concern is that it's only for Windows users – whether you are on XP, Vista, Windows 7, Windows 8, Windows 10, and Windows 11, the software is for you. But if you're a Mac user, sorry you'd better opt for something else. Its exclusive compatibility with Windows operating systems leaves Mac users unable to access any version of the software.
The second problem is that the video recording feature is very rudimentary. It will meet your basic video recording needs. But if you have more complex needs, it will not satisfy you, for example, schedule recording, game recording, adding mouse effects, etc.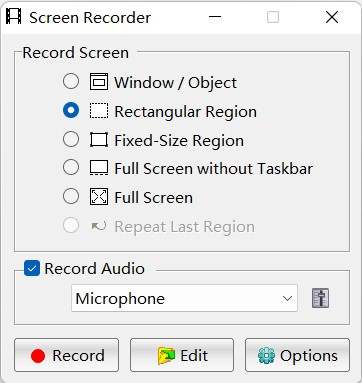 Another drawback is its outdated UI. So, picture this – you're checking out this software, and the UI hits you like a throwback to the days when flip phones were cool. The software looks pretty cool, but in an old-fashioned way. It's not much of a downside though – since it doesn't really hurt your experience that much when you're using it. You still get all those useful features you'd expect from a screen capture software. But here's the thing – it might be better suited for your work computer rather than your personal stuff.
Part 3. The Best Alternative to FastStone Capture
If you're not feeling like the FastStone Capture vibe or want a smoother ride, ArkThinker Screen Recorder emerges as a much better alternative, especially when you're looking for a seamless experience across both Windows and Mac systems. Given its clean and simple interface as well as a bunch more screen recording options, ArkThinker Screen Recorder might just be the solution you've been searching for! You can take screenshots, capture your screen activity, snag system audio, and even record microphone input all at once, which is super handy for work stuff, like training sessions where you're talking while showing your screen. If you're into live-streaming games, ArkThinker's got your back – it enables you to show your real-time screen with live reactions via camera all recorded.
Let's jump straight into the mechanics of how it works. Picture this scenario: you're preparing a training session to lay out the details of an upcoming project for your colleagues. Your aim is not only to capture the PowerPoint slides but also your live presentation in tandem. The good news? You're just a few steps away from making this happen:
Step 1
Click on the icon on your desktop and launch ArkThinker Screen Recorder, and you're on its home screen. It's like a menu that lets you pick what you want to record. Now, to start recording, just click "video recorder" button on the left.

Step 2
From your left to your right, you get to pick how much of your screen you want to capture and flick those switches from "off" to "on" for your camera, system sounds, and microphone.
Step 3
And there you have it – you're all set to hit that record button and capture whatever's happening right there on your screen! If you want to take screenshots while recording, click the camera icon anytime you want, and the screenshot will be saved automatically.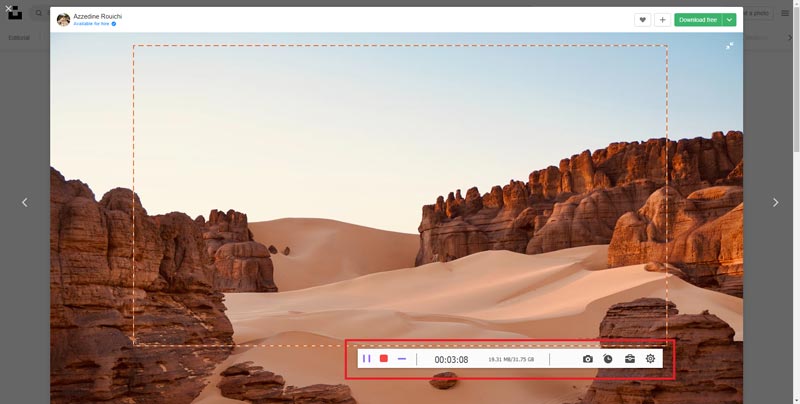 Part 4: FAQs about FastStone Capture
Can I export captured screen activities in MP4?
Yes. Users get the cool option to export their videos as both MP4 and WAV files.
Should I download FastStone Capture?
It all comes down to whether you're rolling with Windows or Mac. If you on Windows only, it's highly recommended. But for other system users, well, it's a bit of a different story.
Can I re-edit images with FastStone Capture?
Yes. You've got the option to save images in the FSC (FastStone Capture) format. This unique format keeps all your annotations and image data intact, so you can dive back in for some future re-editing without any quality loss.
Conclusion
FastStone Capture is an impressive tool as your work companion! It's got all the power you need for screen captures, and it throws in some basic video recording functions as well. If you're all about annotating your screen grabs on a daily basis, this software is like your secret productivity weapon with editing options to help you out with your tasks. However, if you're in the market for more professional video recording tools that allow for webcam and screen recording simultaneously for example, and you'd prefer a smoother user experience, especially if you're not just on Windows, then ArkThinker should definitely be your choice!
What do you think of this post? Click to rate this post.
Excellent
Rating: 4.9 / 5 (based on 532 votes)