CleanShot Review - Functions, Pricing, Alternative and More
In our daily lives and work, it is essential for us to have a good screenshot tool. Screenshots are not simply capturing a still image of your screen; they also have many other uses. It can help you to capture important moments, information, education and more. Besides, you can use the screenshot tool to share your chat dialogues, software interfaces, graphical data, social media posts and more. So a powerful screenshot tool is efficient and convenient for you. And this review will talk about CleanShot, and you can get its pros and cons here.

GUIDE LIST
Part 1. Best CleanShot Alternative - ArkThinker Screen Recorder
CleanShot and ArkThinker Screen Recorder are such powerful tools. But the former only supports Mac system. Luckily, you have ArkThinker Screen Recorder, which is available for many systems. ArkThinker Screen Recorder is a safe and free screenshot tool. It has powerful and multi-system functions. It also provides many annotation and editing tools. So, you can add text, compress files, cut, and combine your screenshots. Moreover, it has high-quality screenshots, share options and multi-platform compatibility. You can use these to capture screens easily. Thus, whether you want to take a full screen, a selected area or a timed screenshot, ArkThinker Screen Recorder can meet your needs. You can download it for free on the official website. And it doesn't collect and have access to your information.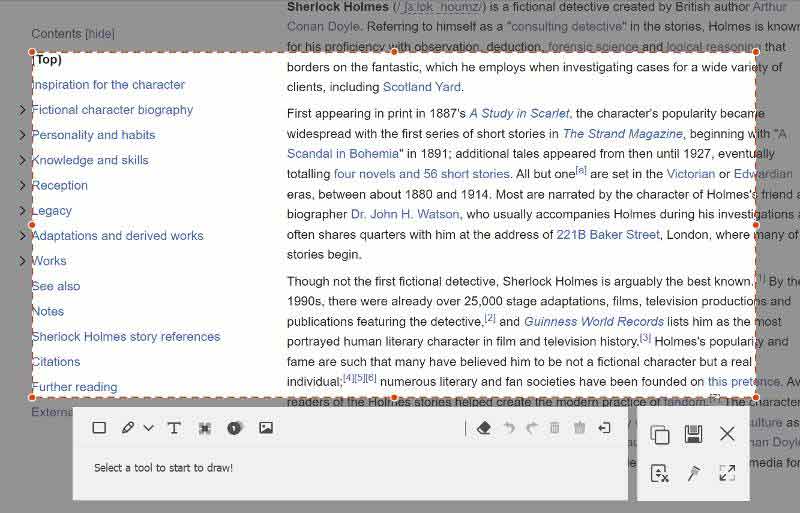 Part 2. Details of CleanShot
CleanShot is an easy-to-use and powerful screen capturing tool. It is only available for Mac systems. It can help you capture, annotate, edit and share screen content.
CleanShot is rich in screenshot and recording options. It offers many annotation and editing tools, integrates with cloud storage and more. So it is convenient to manage and share screenshots. Whether you are a personal or professional user, CleanShot is a practical tool. It offers many useful functions to help you easily capture screen and edit and share it. It improves work and study efficiency and enhances communication.
Key Functions
These are the five key functions of CleanShot. Mastering functions can help you make the most use of CleanShot.
Screenshot
CleanShot allows you to capture full screen, selected area and timed screenshots. You can choose the appropriate screenshot method to capture the screen. CleanShot provides timed recording, you can set a delay to automatically take a screenshot or record the screen. This is useful for scenarios where you need to capture the screen after a certain period. And it can capture a scrolling screen in every app.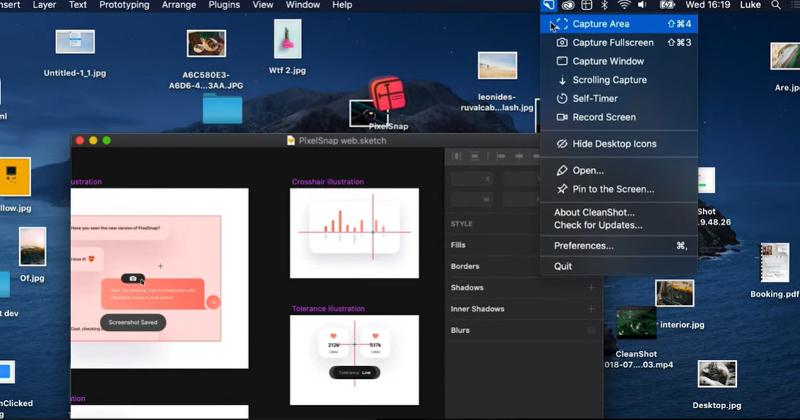 Screen Recording
CleanShot provides high-quality screen recording. You can easily record screen and audio. This allows you to record screen content of applications, web browsing, presentations and more. Cleanshot also allows you to record both system audio and microphone audio during screen recording.
Annotate and Edit
CleanShot allows users to annotate and edit screenshots and recordings. With the annotation tool, you can draw lines, arrows, shapes and other markings on them. You can add text labels, captions, and descriptions with text comments. Moreover, the mosaic tool allows you to blur sensitive information or private content. By using these, you can highlight parts of the screenshot and recordings more prominently.
Cloud Storage and Sharing
CleanShot supports integration with cloud storage services (Dropbox, Google Drive). You can save and upload screenshots and recorded screen files to the cloud. Then you will get a shareable link. And overlay is a convenient tool to share files and contents. You can use it to copy, save and more to screenshot and record screen.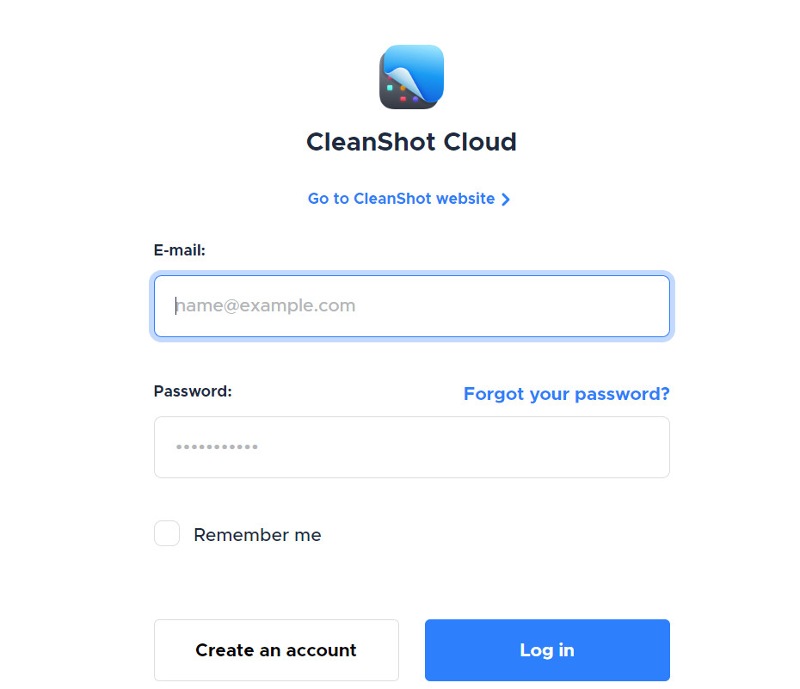 Customization Options and More Functions
CleanShot allows you to customize options to quickly take a screenshot and record a video. You can set up options according to software settings and your preferences and habits. Background tools can make you have a bright and different media post. You can copy the text from an image and a scanned document by using text cognition. There are some other customization options and functions, for example, hide icons, crosshair mode, pin screenshots and more.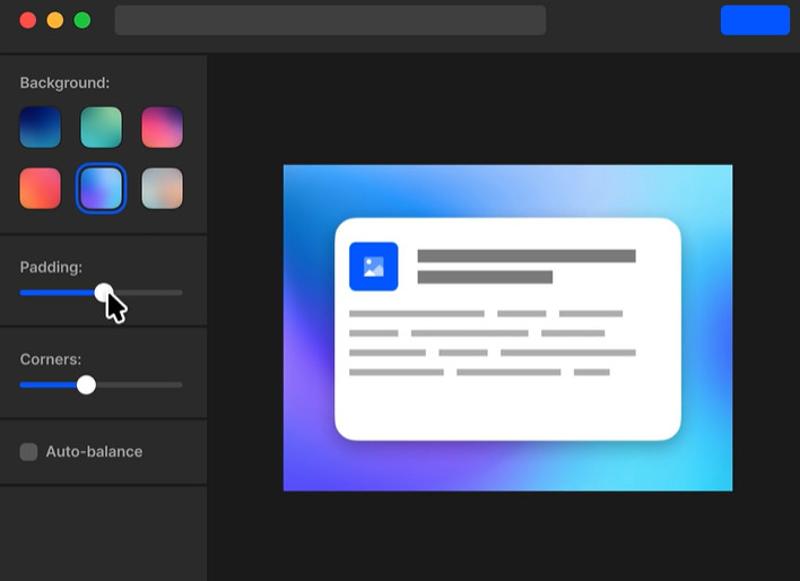 File Management
CleanShot provides file management. It allows you to easily view and manage screenshots and recording files. This includes operations such as deleting, renaming, moving files and more. It enables you to better organize and manage screen capture content.
Export Options
CleanShot allows you to export screenshots and screen recordings in many formats. Export screenshots as a GIF file or a video. Thus you can choose the suitable file format for exporting and sharing as needed.
Download and Pricing
After describing the functions of CleanShot, you may want to download it. But CleanShot is not free for us to download and use. Price is one of the important considerations when you choose a tool. This part will tell how to download CleanShot and its price.
You can download CleanShot on the official website. There are two choices for you to buy it.
The price of App + Cloud Basic is different from App + Cloud Pro. The differences are mainly about time, storage, and features and more.
According to the amount of Mac, you will pay different prices from $29 to $229. For one Mac, you just spend $29 buying App + Cloud Basic. It is a one-time payment. You can receive a license key to activate CleanShot and keep using it forever. It updates with new and free features and versions every year. And there is 1GB of Cloud storage. And a student and a user of PixelSnap will get a discount.
For App + Cloud Pro, you can pay $8 for one person every year. You can also pay $10 every month. By contrast, CleanShot App + Cloud Pro is a powerful tool. You activate ScreenShot via a Cloud account, get the latest version more frequently, and have no Cloud storage limit. There are other functions such as domain and logo, security, password protection and more.
In a word, App + Cloud Basic is affordable and suitable for individual users. And it can meet simple functionality needs. App + Cloud Pro has a high price. However, if you need a tool with advanced functions, you can choose it.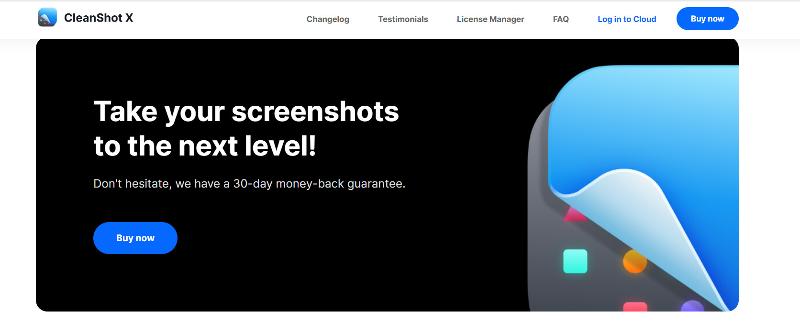 Advantages and Disadvantages of CleanShot
Pros :
CleanShot has a high-quality recording.
It offers many annotation and editing tools.
It allows you to save screenshots and recordings to local devices and cloud storage.
It can save your time in aligning your screenshots.
Cons :
CleanShot is only available for macOS.
It may have some impact on system performance.
It requires a paid purchase or subscription.
FAQs about CleanShot
Is CleanShot available for Windows?
No. CleanShot is only available for Mac OS. The users of Windows and other operating systems can't download it. It may be a limitation for those using a different operating system.
Does CleanShot record audio?
Yes. CleanShot can easily record both system audio and microphone audio.
Is Cleanshot free?
No. CleanShot is not free for us to download and use. It has two kinds of prices. They are App + Cloud Basic and App + Cloud Pro. You can choose CleanShot according to differences in time, storage, features and more.
Conclusion
CleanShot is a good and powerful screenshot tool. It can provide high-quality screenshots, cloud storage, customization options and more. But CleanShot only supports the Mac system. There is another good alternative for you. ArkThinker Screen Recorder is available for both Mac and windows. So, you can download it and choose the right version according to your needs. Besides, it is a screen recorder and a screenshot tool. It can record screen videos and take screenshots. It also has many functions and options for you to use. Above all, it is a free software. It is convenient and helpful to use.
What do you think of this post? Click to rate this post.
Excellent
Rating: 4.9 / 5 (based on 467 votes)