Fireshot Extension: What Is It, How to Use It, and the Best Alternative You Should Not Miss
Are you looking for a screenshot tool that supports capturing an entire web page? Fireshot is an outstanding browser extension that allows you to capture and edit screenshots. With this handy tool, you can quickly take full webpage screenshots with just one click. This review will provide an in-depth look at Fireshot's advanced features, advantages, limitations, and more. Keep reading to explore more about this amazing tool.

GUIDE LIST
Part 1. Fireshot Introduction: Main Features, Pros, and Cons
Fireshot is a popular screenshot extension designed for capturing and editing website screenshots. This program boasts strong compatibility, allowing you to use Fireshot on Firefox, Chrome, and other popular browsers. The Fireshot extension provides various advanced features that set it apart from other screenshot tools, such as the ability to instantly capture scrolling web content and a variety of annotation tools. You can obtain Fireshot from your browser's extension store.
Different Ways to Capture Webpage
Fireshot provides a variety of options for capturing web pages. You can choose to capture the entire webpage, the visible part, or a specific selection area. The Fireshot extension can also capture all open tabs and browser windows. Simply click the button, and Fireshot will instantly create a screenshot for you.
Screenshot Editing
Fireshot features some basic tools for editing screenshot images. After taking the screenshot on Windows or Mac browers, you can resize and crop images. Additionally, Fireshot enables you to apply effects such as blurring, glowing, and interlacing to your screenshots.
Annotation Tools
Fireshot offers many annotation tools that allow you to add text, draw in any color, emphasize content with arrows, and more. With these handy tools, you can effortlessly add notes to the screenshot immediately after capturing it or to an uploaded image.
Saved Screenshots in Various Formats
Unlike many screenshot tools that can only save screenshots as PNG, the Fireshot allows you to save screenshot images in various formats, such as PDF, JPEG, PNG, and GIF. This flexibility saves you the time of having to convert image formats using another tool.
Sharing
One of the most convenient aspects of Fireshot is its ability to share screenshots across various platforms. After capturing a screenshot, you can either copy and paste it to a chat box or directly send it to OneNote, Twitter, Facebook, and more. This greatly simplifies your visual communication with others.
Pricing
You can use Fireshot for free or upgrade to the Fireshot Pro version to access additional advanced features. The lifetime Fireshot Pro license is available for a starting price of $39.95. The price is a bit higher than the much more versatile alternative, FastStone, especially when the latter has a wider compatibility than Fireshot.
Pros and Cons of Fireshot
Pros :
Different methods to capture web pages. Fireshot enables you to capture the entire web page or a specific area.
Editing and annotation support.
Screenshots can be saved in different formats.
Strong compatibility. The Fireshot extension is compatible with most popular web browsers.
Available to share screenshots across many platforms.
Cons :
Only available for capturing website content.
Advanced features come at a cost in Fireshot Pro.
Requires separate installations for each browser.
Part 2. How to Capture a Full Webpage with Fireshot in Chrome
Step 1
Download and launch the Fireshot extension from the Chrome Web Store.

Step 2
Click the Fireshot icon on Google's extension toolbar and select Capture Entire Page to take an entire webpage screenshot.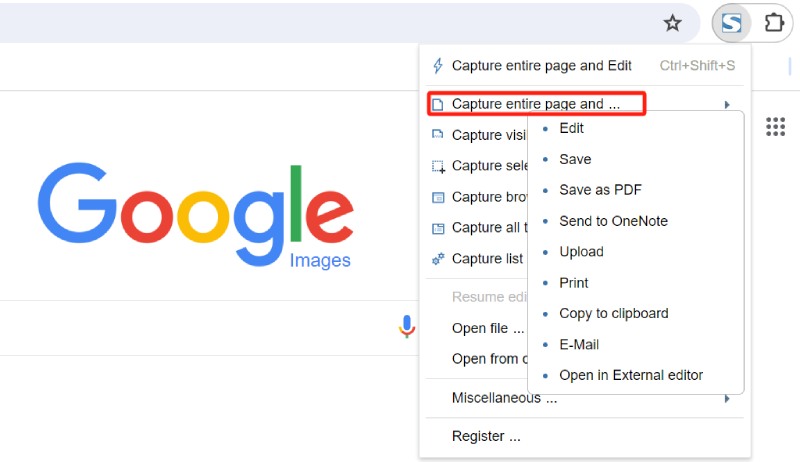 Step 3
Edit and annotate the screenshot with Fireshot's advanced tools, such as adding text and highlighting specific content.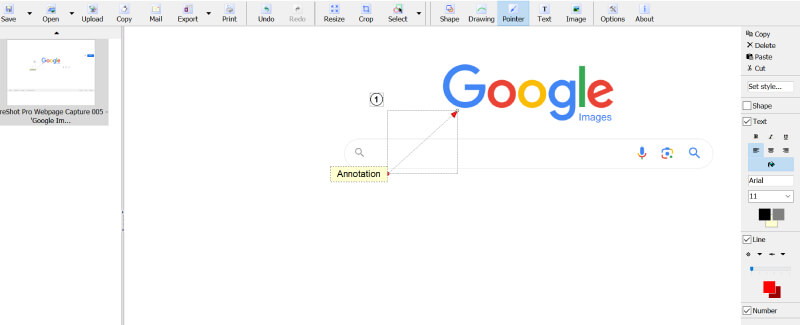 Step 4
Finally, click the Save button to save the screenshot in your desired format.
Part 3. The Best Alternative to Fireshot
Although Fireshot is excellent at capturing webpage screenshots, it doesn't support taking screenshots of non-website content. Luckily, ArkThinker Screen Recorder can bridge this gap. ArkThinker Screen Recorder is a professional application designed for recording and capturing any on-screen content on your PC or Mac. This powerful tool offers three options for taking screenshots in various scenarios: Screen Capture, Scrolling Window, and Popup Menu Capture.

When you choose Screen Capture, you can either capture the entire full-screen page or select a specific area. After capturing, you can annotate the screenshot by adding text, images, and various shapes. Unlike Fireshot, the ArkThinker Screen Recorder provides these annotation tools all for free. Additionally, you can pin the screenshot on your screen, which is incredibly convenient for making comparisons or collecting information.

If you need to capture an entire webpage, simply click the Scrolling button or press Alt+L, then make a left-click to capture the screen from top to bottom automatically. You can scroll the webpage by using the mouse wheel or pressing the Space bar and end the capture by pressing Esc. You can also save the screenshot in various formats, including BMP, JPEG, JPG, PNG, GIF, and TIFF. For sure, the screenshot is saved in high quality and without a watermark.
Not only can ArkThinker Screen Recorder capture screenshots, but it can also record video and audio. With its simple interface, you can record films, meetings, or gameplay effortlessly. This fantastic tool provides many powerful features, allowing you to schedule recordings, trim video, convert video, enhance audio, and much more.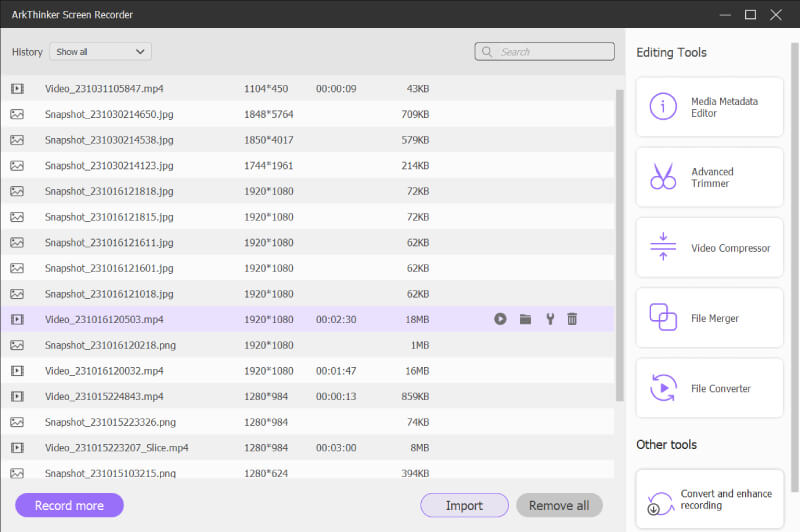 Click the link below to download this Fireshot alternative on your computer and explore more amazing functions of this powerful tool.
Part 4. FAQs about Fireshot
Does the Fireshot screenshot have watermarks?
No. Fireshot won't add any watermark to all screenshots of any format.
Is Fireshot safe?
Yes, it is. Fireshot is a safe and reliable browser extension for webpage capture when downloaded from a trusted store.
Can Fireshot capture animation?
No, Fireshot only supports capturing static web content; it cannot capture ongoing animations or other dynamic content. For such requirements, you may need a specialized browser extension or a screen recording application like ArkThinker Screen Recorder.
Conclusion
All in all, you've learned about Fireshot, a handy browser extension for capturing webpages instantly. You can visit its official website for further details or try it out yourself. If you require a more comprehensive tool that can not only capture screenshots of all on-screen content but also record video and audio, consider trying the ArkThinker Screen Recorder. Hopefully, this post helps you find the tool that best suits your needs.
What do you think of this post? Click to rate this post.
Excellent
Rating: 4.9 / 5 (based on 365 votes)