Everything You Need about Bandicam: Pros, Cons and Best Alternatives
Bandicam is one of the best-sellers among video tools for desktop users. But why is it so famous? Is it any better when compared with OBS? Can you find a Bandicam alternative? Well, read this post to learn more about Bandicam and its alternative.

GUIDE LIST
Part 1. Bandicam Review: All-in-one Introduction
Bandicam Introduction
Bandicam is a desktop tool designated for video capturing and editing. Developed by the Bandicam company in 2009, Bandicam has enjoyed wide currency all over the world. It is featuring on three selective modes – Screen Recording Mode, Game Recording Mode and Device Recording Mode. Video pros and gamers can choose the most suitable one and start a video and audio recording easily.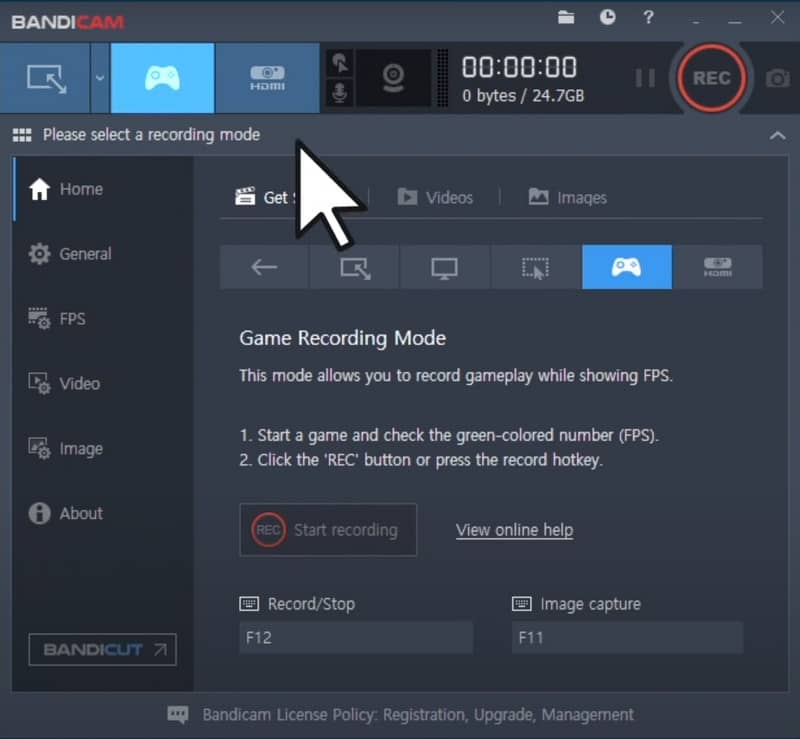 OS: Windows Only
Main Features:
◆ Support 4K recordings with high-quality audio.
◆ Capture screenshots in BMP, PNG and JPG format.
◆ Provide editing tools to highlight and edit the video content.
◆ Record screen activities with system and microphone audio.
Pros :
A straightforward and user-friendly interface.
Demonstrate all recordings in the

Home

section under the

Videos

and

Images

column.
Compatible with game apps like Direct X, OpenGL, Vulkan, UWP, etc.
Offer advanced video effects to optimize the final video.
Cons :
No Bandicam for Mac, Linux and other computer devices.
Quality loss will happen if you choose an inappropriate mode for a long recording.
External devices like webcams are needed in the Device Recording Mode.
Game Recording Mode fails to work if the game app stops running.
Bandicam Download
Windows users can visit Bandicam's official website (https://www.bandicam.com/downloads/) and download the latest Bandicam to record their PC screens. There are different versions to choose from based on your device systems.
Bandicam VS OBS
OBS Screen Recorder (Open Broadcast Software) is a desktop software for video recording and live streaming. Compared with Bandicam, it enjoys better compatibility with Windows, Mac and Linux operating systems. Moreover, OBS gains an edge with a low CPU requirement and popular video formats. And here are more features you may want to know.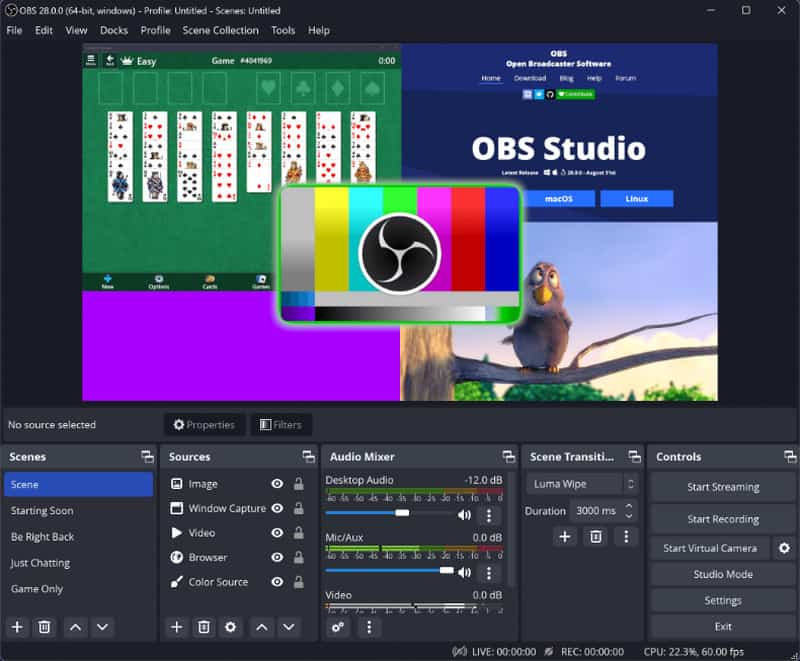 OS: Windows, Mac and Linux
Main Features:
◆ An open-source video tool for more desktop users.
◆ Offer various themes within the program.
◆ Enable users to customize the video configuration for output.
◆ Record your screen without time limitations.
Pros :
100% free without any ads.
Support video sharing to popular platforms.
Capture multiple windows at the same time.
Offer video recordings with HD quality.
Cons :
No direct access to input and record audio files.
No available versions for old Windows devices.
Bandicam Hotkeys
In Bandicam, you can enable the hotkeys to screen record, pause and take a snapshot quickly with the default settings.
Start/Stop Recording: F12
Pause: Shift + F12
Take a Screenshot: F11
To change the hotkey settings, you can do as follows:
For video recording:
Navigate to Video and tick the Record/Stop Hotkey and Pause Hotkey. Input your preferred hotkey match in the box behind.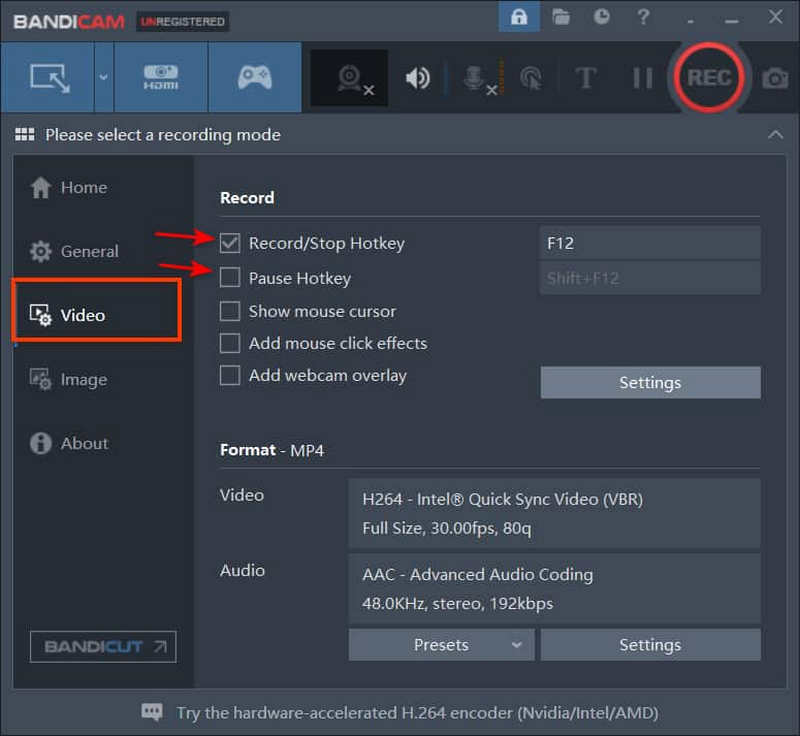 For image recording:
Move to Image and check the Hotkey. Change the hotkey settings in the box next to it.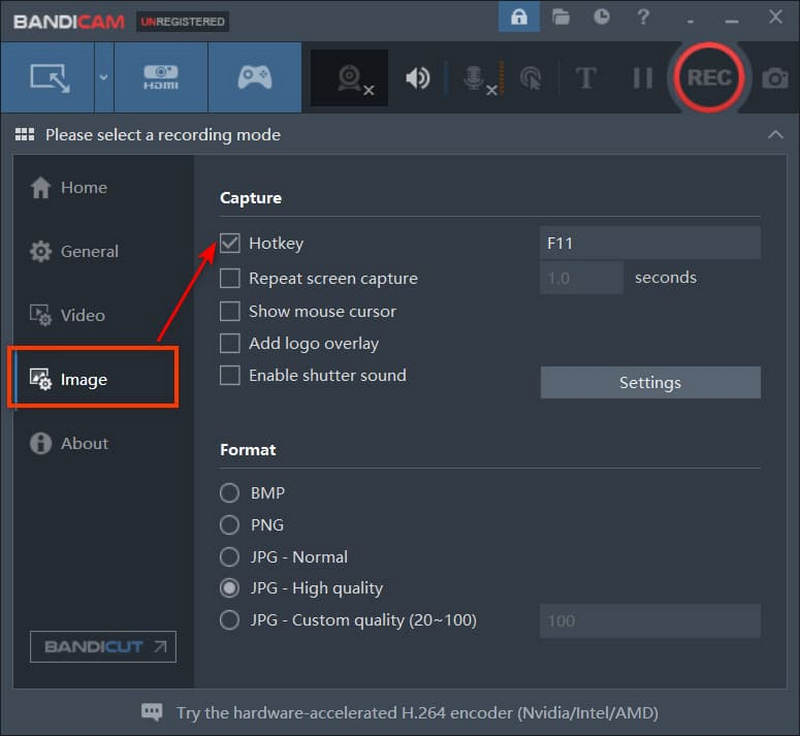 Part 2. Excellent Alternative to Bandicam – ArkThinker Screen Recorder
With a deeper understanding of Bandicam, you may start wondering how to find an optimized screen recorder with better compatibility and custom settings. Here is a perfect Bandicam alternative – ArkThinker Screen Recorder to capture any screen flawlessly and smoothly.
ArkThinker Screen Recorder
Unlike Bandicam, ArkThinker is an inclusive and robust tool to capture on-screen activities without any quality loss. Users can record videos, audio, gameplay, mobile phones, webcams and any custom window from the computer and make auto stops to get an ideal result. Watermarks and scheduled tasks are also supported to best meet personal and commercial needs.

OS: Windows, Mac
Main Features:
◆ Support UHD/HD videos with high-quality audio for output.
◆ Offer selective popular formats like MP4, MP3, AAC, FLAC, JPG and more.
◆ Enable users to record with hotkeys for quick results.
◆ Record Minecraft, Roblox, Xbox and other popular gameplay with no delays.
Pros :
Friendly to users on all Windows and Mac versions.
Compatible with iOS and Android mobile devices.
Local hardware acceleration technologies to ensure a superfast speed.
Quick to use and easy to follow.
Cons :
It may take a while to get a strengthened video if you adopt multiple editing tools.
How to capture screen activities via ArkThinker Screen Recorder
Step 1
Download and install ArkThinker Screen Recorder based on your computer devices. In the main interface, enter Video Recorder for screen recording.

Step 2
Select your target window in the following interface. Choose Full to record the whole desktop and Custom to select a region based on your needs. Remember to turn on the System Sound to capture the audio from the device.
If you want to record yourself and your voice in the video, turn on the Webcam and Microphone as well

Step 3
With all set, tap the REC button to start recording. During the process, you can take snapshots, set the timing, utilize the toolbox for drawing and change the recording mode freely.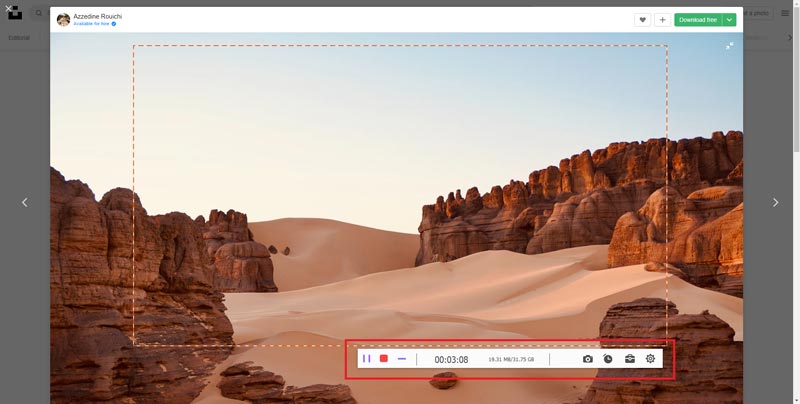 Step 4
Click the Stop button if you want to complete the recording. Here you can adjust the duration and trim the video easily. Move ahead with the Done button.
Step 5
Then you can view all recordings in the History window. Here you can click buttons to play videos, open another file folder, adopt editing tools or delete the file in order.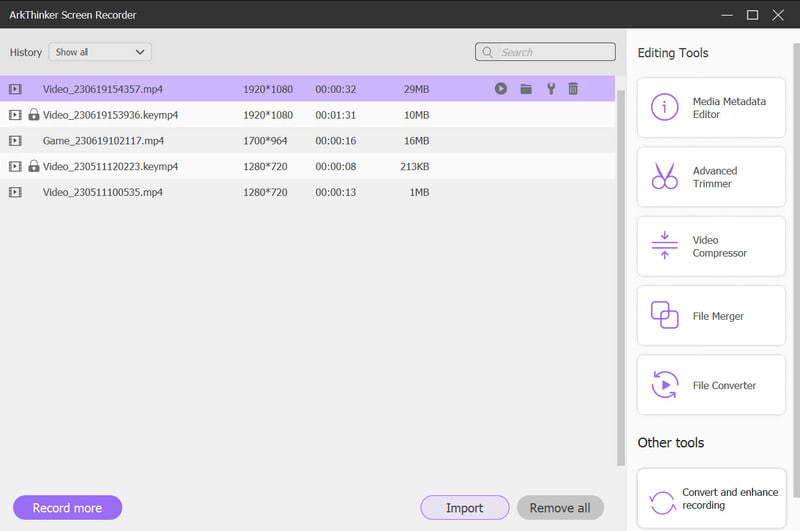 Part 3. FAQs of Bandicam Screen Recorder
Is Bandicam safe?
According to the privacy policies released by Bandicam, Bandicam is secure to use with SSL security protection against information reading. But your personal data will not be secure all over time.
Is Bandicam free for use?
You can only enjoy the free trial with 10-minute and watermarked videos. To unlock the full versions, you need to purchase to use more functions.
Do Youtubers use Bandicam?
Bandicam is popular with YouTubers with its intuitive designs and custom settings for audio and videos.
Is Bandicam good for low-end PCs?
Yes. Bandicam can match low-end PCs to capture on-screen activities with changeable settings. And users with old Windows can get the old version from the official website.
How much RAM does Bandicam use?
Bandicam requires no less than 512 MB of RAM (Random Access Memory) to run normally on your PC.
Conclusion
This is a Bandicam review with its main features and comparisons. After going through its main features and functions, you can have a better grasp of this screen recorder. Meanwhile, do not miss the recommended tool – ArkThinker Screen Recorder to capture HD videos freely on your computer. The excellent quality will never let you down.
What do you think of this post? Click to rate this post.
Excellent
Rating: 4.9 / 5 (based on 326 votes)