Vidma Recorder - Free and Safe Android Screen Recorder Software to Use
Nowadays, screen recording has become more and more important and popular. Whether it is for education, entertainment, business and travel, and so on. But there are some limitations. When we use the screen recorder feature of our smart phones and laptops. So it's very essential to have a good screen recorder for us.
Vidma Recorder is a powerful app for recording screens and editing videos on Android. It is free and allows you to handle and share screen recording content. Besides, you can spend little time exporting a video by using Vidma Recorder.

GUIDE LIST
Part 1. Details of Vidma Recorder
Key Functions
To record and edit video more easily and flexibly on Android phones. We need to know and master some key features of Vidma Recorder first. There are five key functions of this Android Screen Recorder.
Recording and Screenshot Function
Vidma Recorder provides various recording modes. Before recording, you can customize the recording settings. You can also choose to record system audio, microphone audio or both. Furthermore, you can choose to capture the entire screen, designated area screenshots and still images.
Audio Function
Apart from the ability to record both internal and external audio. You can record system sounds on your phone and sound input from the microphone. They include playing music, game sound effects, your voice and more. Vidma Recorder also offers audio setting options to meet your audio quality requirements.
Exporting Function
Vidma Recorder supports many common video formats. You can select the desired output format, different video codes, and parameter settings. Moreover, Vidma Recorder uses efficient export technology to make the export process faster. So you can save time and get your edited video files.
Video Compression and Sharing Function
Vidma Recorder provides a video compression function. It enables you to resize video files. And it also supports sharing recorded videos on social media platforms.
Editing Function
Vidma Recorder offers a wide range of options to edit your recording video. For example, cut, delete, add transitions and subtitles, and adjust video parameters. This gives us the flexibility to edit and customize our video content.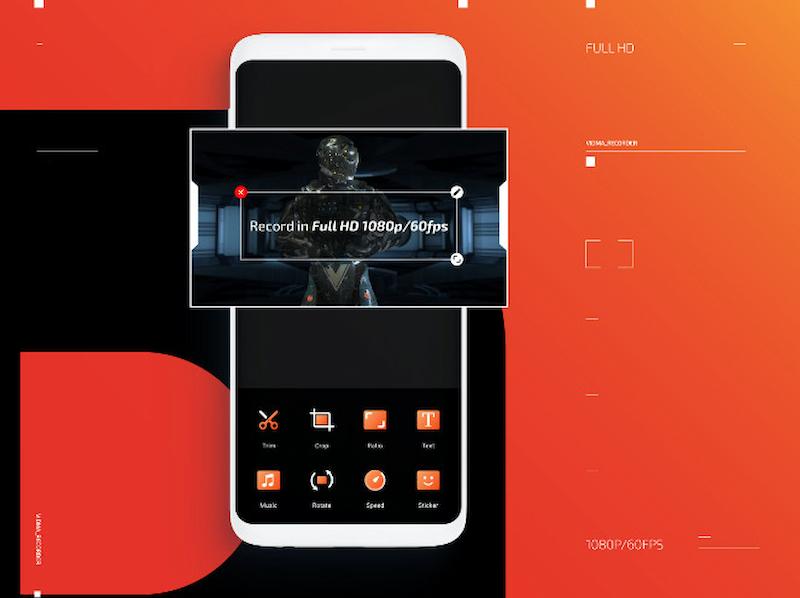 How to find and use Vidma Recorder?
After knowing some key functions, there are some steps and methods to find and use Vidma Recorder. These will help you download and are easy to use.
Step 1
Download and install
You can download Vidma Recorder from the official website or Google Play. Then follow the installation instructions.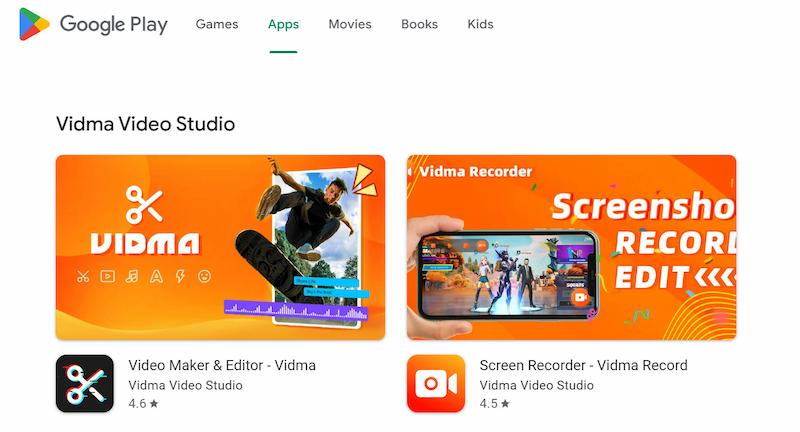 Step 2
Open the software
After the installation is complete, tap to launch the Vidma Recorder app.
Step 3
Set up Recording Options
You will see the main interface with various recording options. You can use it to set Vidma Recorder according to your requirements and preferences.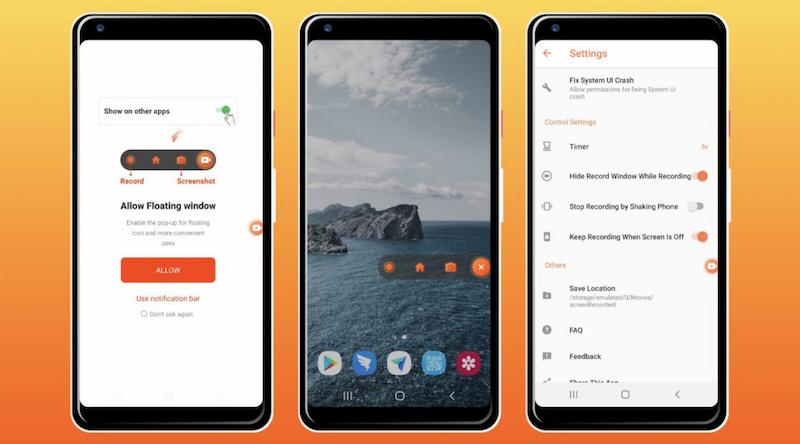 Step 4
Start Recording
After configuring the recording settings. You can tap the Record button in Vidma Recorder to start recording the screen activity.
Step 5
Stop and Save Recording
When you finish recording, tap the Stop button in Vidma Recorder to end recording. The software will save the recorded video to your selected location.
Step 6
Edit and Export and Sharing
You can edit your recording video in Vidma Recorder. Open Vidma Recorder and select the video file you want to edit. Then load the video file by tapping the Open button on the software interface. There are some settings and options in the editing interface. Besides, you can export the video and share it on social media platforms or other channels.
Advantages and Disadvantages of Vidma Recorder
Pros :
Vidma Recorder is a free and safe screen recorder.
It does not collect your personal information.
There is no strict time limit.
The screen recorder reduces the use of system resources.
Cons :
Vidma Recorder has too many advertisements now.
The internal functions of the software need to be further refined.
Part 2. Bonus: Best Vidma Recorder Alternative - ArkThinker Screen Recorder
ArkThinker Screen Recorder is a multi-system software. You can use it to record your iOS and Android screen or video with audio on a computer. It can also record films, meetings and capture a Webcam. It has plenty of helpful functions. For example, recording video, audio, gameplay, and other basic functions. Apart from these, it can record one of the many windows, compress files, cut and combine your recorded video and audio files. And convert the correct formats to upload to the platform.

Part 3. FAQs about Vidma Recorder
Is Vidma Recorder safe?
Yes, Vidma Recorder is a safe Android Screen Recorder for you to download and use. It focuses on your security and privacy protection, and it does not collect your personal information.
Is Vidma screen recorder free?
Yes, Vidma Recorder is a free Android Screen Recorder. You can download it free from the official website or Google Play.
How long can Vidma Recorder record?
There is no strict time limit, you can record screen for as long as you need. Whether a meeting, a speech, a live broadcast or any other scene that requires continuous recording.
Conclusion
Vidma Recorder is a safe and free Android Screen Recorder. However, ArkThinker Screen Recorder can capture and record iPhone and Android screen and video on computer. It meets a wide range of needs in the fields of education, work, entertainment and technical support. Besides, it provides advanced features and customization options to meet users' individual needs.