Quick Video Recorder Review - Functions, Pros & Cons, and Best Screen Recorder Recommendation
Video filming is a commonly required function in our daily lives. However, while recording or filming videos, we can't use other apps, and sometimes a phone call may disrupt your video filming. Quick Video Recorder, functioning as a background video filming app, provides immense convenience for Android users. Here's a review of all the essential details you need to know about Quick Video Recorder.

GUIDE LIST
Part 1. What is Quick Video Recorder?
Quick Video Recorder is a safe and practical background camera app that empowers you to effortlessly shoot videos whether you're engaged in gaming, video streaming, phone conversations, or even with your phone's lock screen on. The user-friendly interface makes it exceptionally easy to shoot videos or snap photos by just tapping the red record button within the app or utilizing the shortcut icons on your phone's screen. Best of all, it's free of charge and available for Android devices.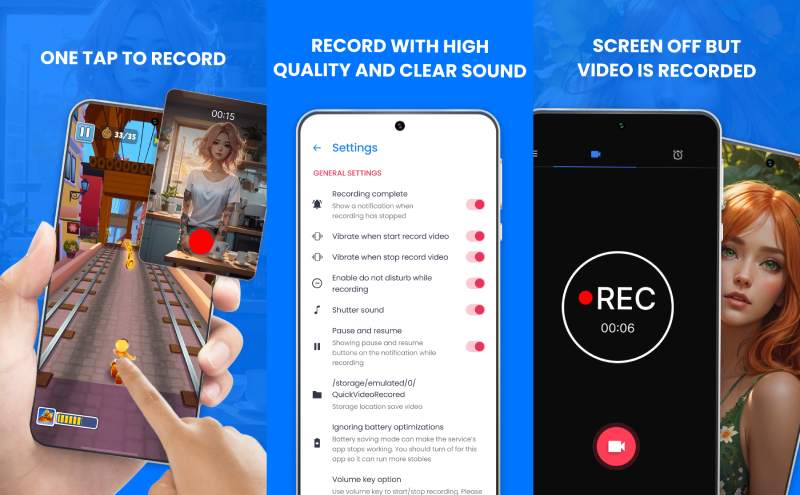 Part 2. Quick Video Recorder Review
As a free app designed for Android users, Quick Video Recorder might not come with as many powerful features as you think. For example, if you want to record the screen on Android, this Quick Video Recorder, unfortunately, cannot do it. However, there are still other useful functionalities within this app. Move on to see more details in the comprehensive review below.
Main Features & Functions
Platform: Android only.
Pricing: Free
Features:
◆ Records videos and take pictures with a single tap, without making any sound.
◆ Customizes your video filming settings, including choosing various cameras, and audio sources, adjusting video resolution up to 4K, etc.
◆ Schedule your recording at a designated time.
◆ Support loop recording. As the file size or duration threshold is met, the app will seamlessly transition to new video segments.
◆ Offers a dashcam mode for in-car recording.
Pros & Cons of Quick Video Recorder
Pros :
It allows for background video filming without disrupting regular phone usage.
The user interface is straightforward and beginner-friendly.
The recorded videos are of high quality as the resolution can be selected up to 4K.
The Quick Video Recorder apk is only 7 MB, occupying a small amount of storage space.
Secure your recordings with password protection and hide videos.
Cons :
The Quick Video Recorder app is not available for iOS. It cannot be used on computers either.
The images on Google Play for this app are misleading in that it does not have a screen recording function.
Filming stops when the video size reaches 4GB.
Lack of feedback channels.
It requires payment to remove the ads.
How to use Quick Video Recorder?
Step 1
Android users can download the app from Google Play and start using it after installation. You can click the red button to start and end the background video filming.

You can also utilize the shortcut icons on your phone's screen.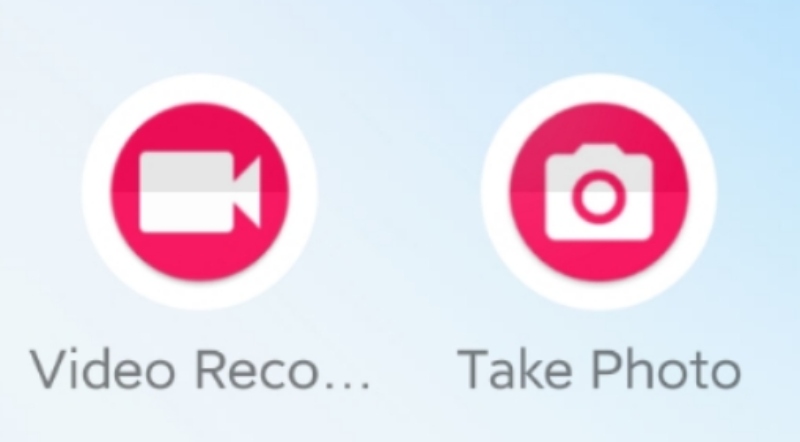 Step 2
Personalized preferences can be set through the options on the left side.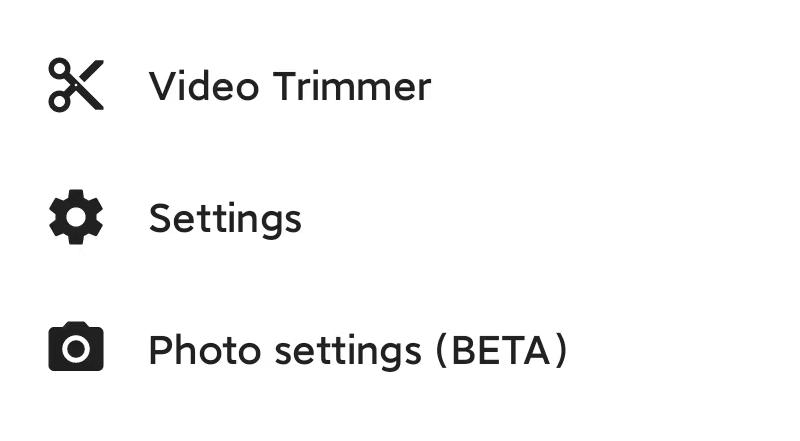 Step 3
After the recording, you can view, delete, and edit the recordings in the video list.
Verdict
In general, Quick Video Recorder is a good recording app if you prefer a simple and plain tool for recording videos using your Android mobile's rear camera. It offers convenient video filming through its background filming feature, catering to users who wish to capture moments without disrupting regular phone usage. Users can customize filming settings for producing high-quality videos. The app is safe to download and free from viruses and malicious apps. However, it's important to note that this app is exclusively available for Android users and is not compatible with iOS or PC.
Part 3. Best Screen Recorder Recommendation
Quick Video Recorder is straightforward and beginner-friendly, primarily designed for video filming, but lacks screen recording. ArkThinker Screen Recorder is a powerful screen recording tool that offers not only basic video and audio recording functions but also specialized modes for game recording, window recording, webcam recording, and phone recording. Users can capture screenshots with a single click and add text or images on the screen during recording, making it incredibly convenient and efficient to meet various user needs. After recording, editing can be performed. ArkThinker Screen Recorder's user-friendly interface and comprehensive features offer a great screen recording experience for both Windows and Mac users.
ArkThinker Screen Recorder
Adjust recording area size and set up recording times.
Record both system and microphone sounds on Mac and Windows.
Connect your mobile phone to record on the computer.
Best for recording tutorial materials for educational purposes.
Part 4. FAQs of Quick Video Recorder
Is Quick Video Recorder safe?
Quick Video Recorder is generally considered safe to use as a video recorder. It is recommended to download the Quick Video Recorder apk from Google Play. The app offers security features like password protection and video hiding to protect your privacy further.
Is Quick Video Recorder a gratis app?
Quick Video Recorder can be downloaded and used gratis, but it does contain advertisements during usage. Advertisements can be removed by subscribing to this app.
What is the most prominent advantage of this app?
Quietly and discreetly recording or filming videos in the background without affecting the normal use of the phone.
Is there a recording time limit?
Recording stops when the video size reaches 4GB. You can extend the recording time by adjusting video parameters or utilizing the loop recording feature.
Is there a Quick Video Recorder for iphone?
No, the Quick Video Recorder app is currently only available for Android users, and iPhones cannot use it. And there is no Quick Video Recorder for PC.
Conclusion
From the above Quick Video Recorder review, you're already familiar with this recording app and know more about its features. It can be used to discreetly capture a video without interrupting your phone's normal usage. You can download this Android Quick Video Recorder app from Google Play and try it for free. If you need screen recording, you can trust ArkThinker Screen Recorder. The software's powerful features fully meet your needs and provide you with a smooth user experience.
What do you think of this post? Click to rate this post.
Excellent
Rating: 4.9 / 5 (based on 216 votes)